Bianchi Goddess
Join Date: Apr 2009
Location: Camp Hill, PA
Bikes: Too many to list here check my signature.
Posts: 23,302
Mentioned: 28 Post(s)
Tagged: 1 Thread(s)
Quoted: 324 Post(s)
I agree with Gary. it does seem to be a Peugeot but I am not sure if TEAm was the model name. according to the hedbadge it was made in France. looks like it needs alot of work.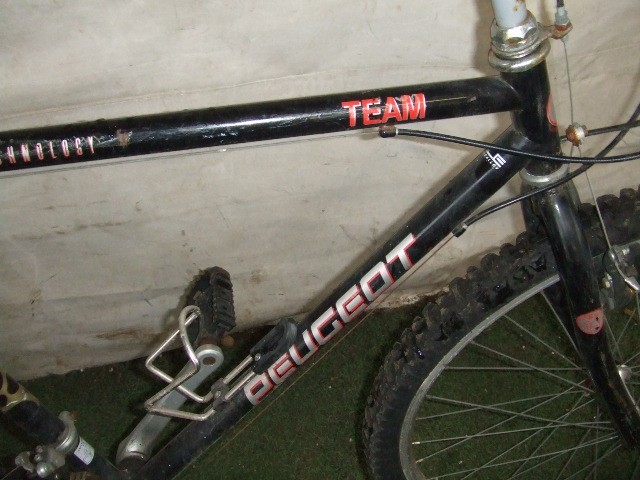 __________________
Bianchis '87 Sport SX, '90 Proto, '90 Campione del Fausto Giamondi Specialisma Italiano Mundo, '91 Boarala 'cross, '93 Project 3, '86 Volpe, '97 Ti Megatube, , '90 something Vento 603,

Others but still loved,; '80 RIGI, '80 Batavus Professional, '87 Cornelo, '09 Motobecane SOLD, '?? Jane Doe (still on the drawing board), '90ish Haro Escape