Senior Member
Join Date: Jul 2009
Location: Boston Burbs
Bikes: Diamondback Sorrento, 1978(ish) Peugeot PRN10e
Posts: 812
Mentioned: 0 Post(s)
Tagged: 0 Thread(s)
Quoted: 53 Post(s)
Mountain-biking the Maine Hills
---
Just got back froma few days up north. I dragged my MTB with me and rode there every day. I live in a fairly hilly area but the hills up there were BRUTAL! No ride was longer than six miles or so. I almost got adaopted by a dog who thought running along with me was great fun! Still, I was pleased with my performance and am really starting to bond with my bike. I have several bikes actually, but this Sorrento is the one that I have had the longest and the one that I ride most. I am getting quite fond of it actually.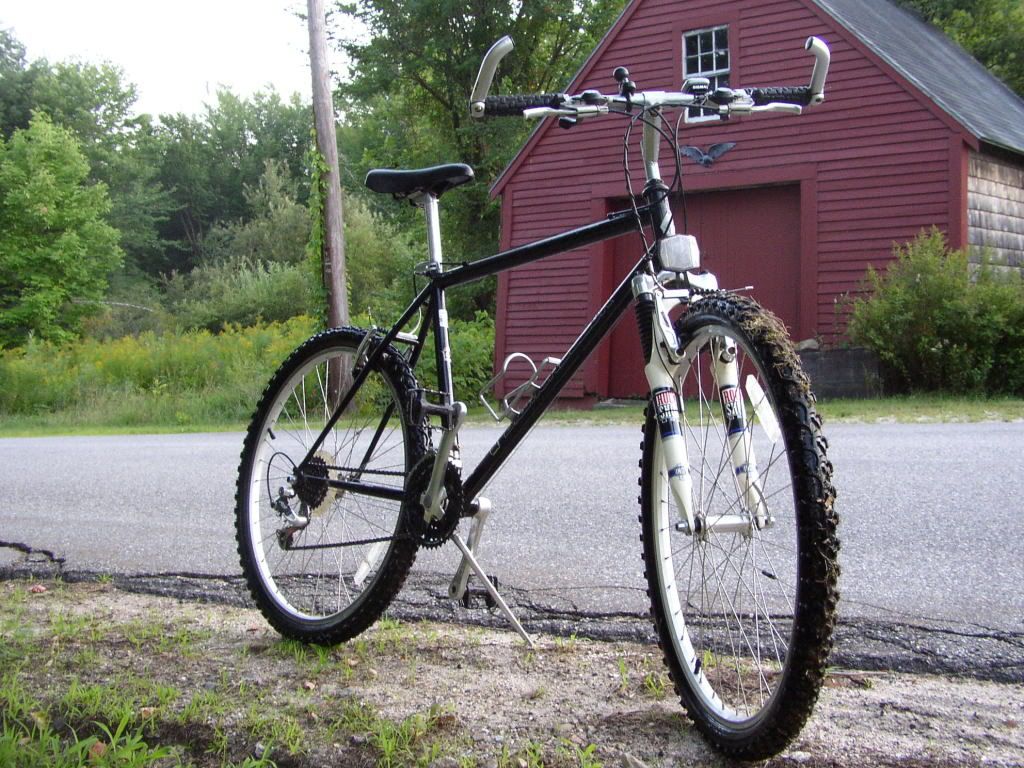 __________________
"I'm built like a marine mammal. I love the cold! "-Cosmoline
"MTBing is cheap compared to any motorsport I've done. It's very expensive compared to jogging."-ColinL

Rides:
1999-ish Diamondback Sorrento (I'm not Dead Yet! I feal happy. I think I'll go for a walk!)
1980ish Raleigh Marathon (Vintage Steel)
2007 Gary Fisher Advance (giving the Sorrento a break)
2006 Trek 820 (Captain Amazing)
2010 Specialized Tricross (Back in Black)
My little bike blog.