Senior Member
Join Date: Jul 2009
Location: Boston Burbs
Bikes: Diamondback Sorrento, 1978(ish) Peugeot PRN10e
Posts: 812
Mentioned: 0 Post(s)
Tagged: 0 Thread(s)
Quoted: 53 Post(s)
He did great! He took it off road, down hill (a giant pile of mulch at the local playground), leaned it up against the bike rack and went scooting all over. Little dare-devil is what he is! Of course, he doesn't have a training wheel bike to fall back on, so he's kinda stuck there.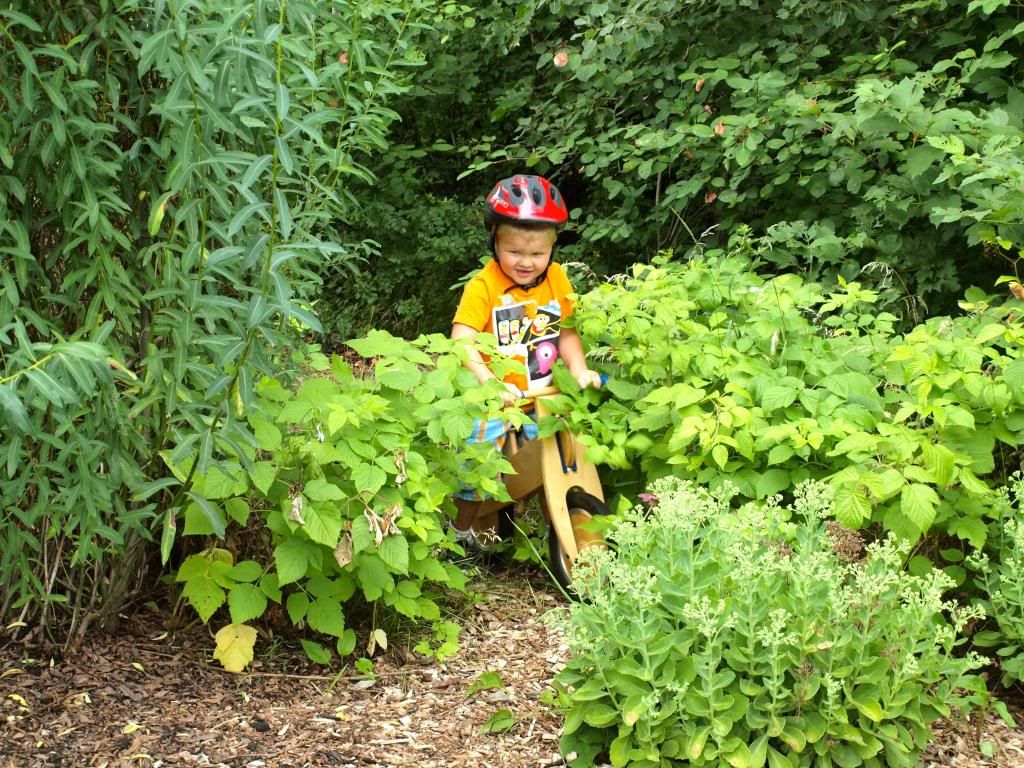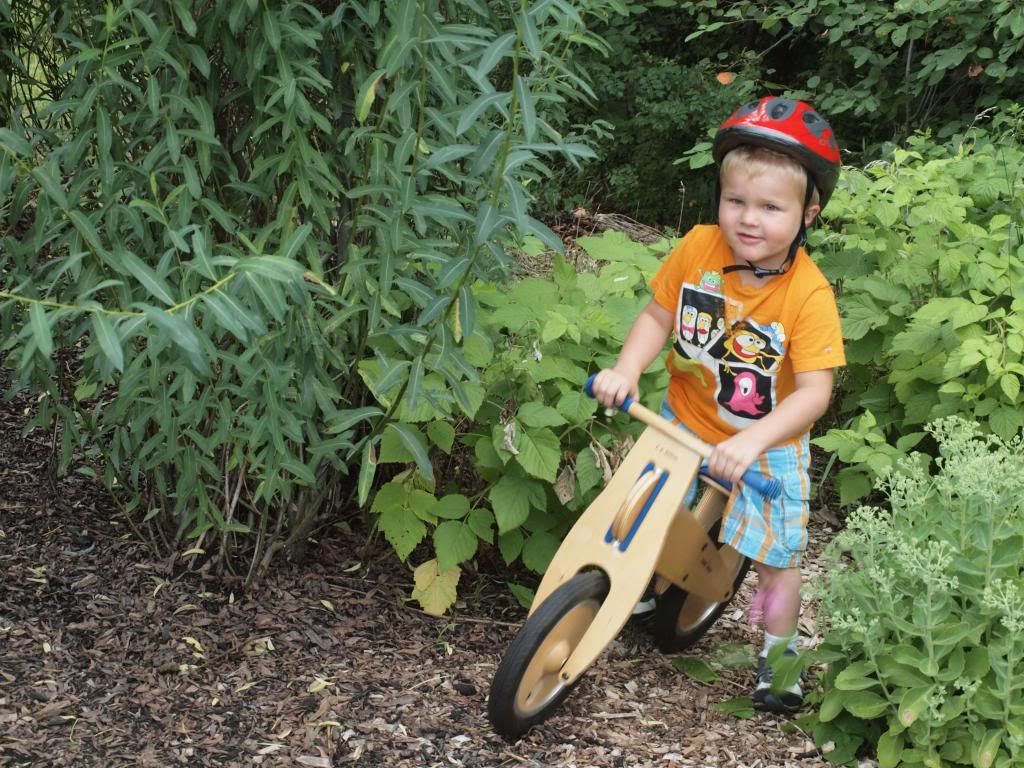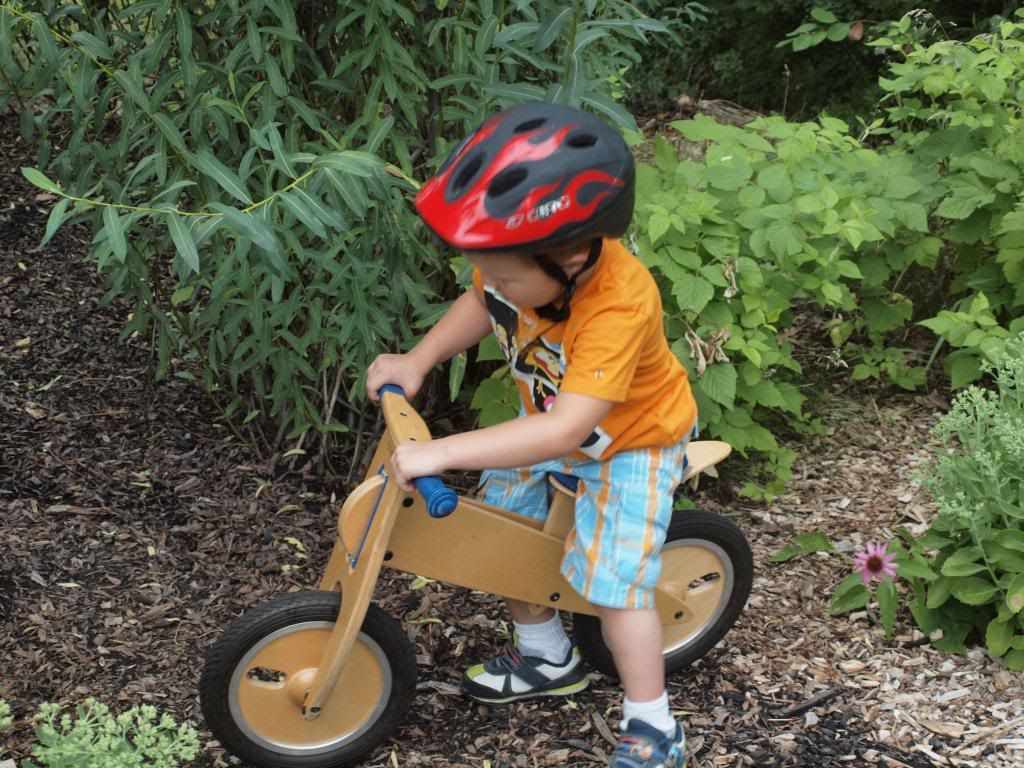 __________________
"I'm built like a marine mammal. I love the cold! "-Cosmoline
"MTBing is cheap compared to any motorsport I've done. It's very expensive compared to jogging."-ColinL

Rides:
1999-ish Diamondback Sorrento (I'm not Dead Yet! I feal happy. I think I'll go for a walk!)
1980ish Raleigh Marathon (Vintage Steel)
2007 Gary Fisher Advance (giving the Sorrento a break)
2006 Trek 820 (Captain Amazing)
2010 Specialized Tricross (Back in Black)
My little bike blog.
---
Last edited by mr,grumpy; 07-29-13 at

12:51 PM

.