Senior Member
Join Date: Jul 2006
Location: EL PASO, TEXAS
Bikes: 1991 C'DALE- 3.1 , 2007 LEMOND - TOURMALET
Posts: 350
Mentioned: 0 Post(s)
Tagged: 0 Thread(s)
Quoted: 0 Post(s)
Tour Del Paso (sorry kinda long.) Pics here. part #1
---
The start of the 4.2 mile TT. (what no holding the riders up to start?)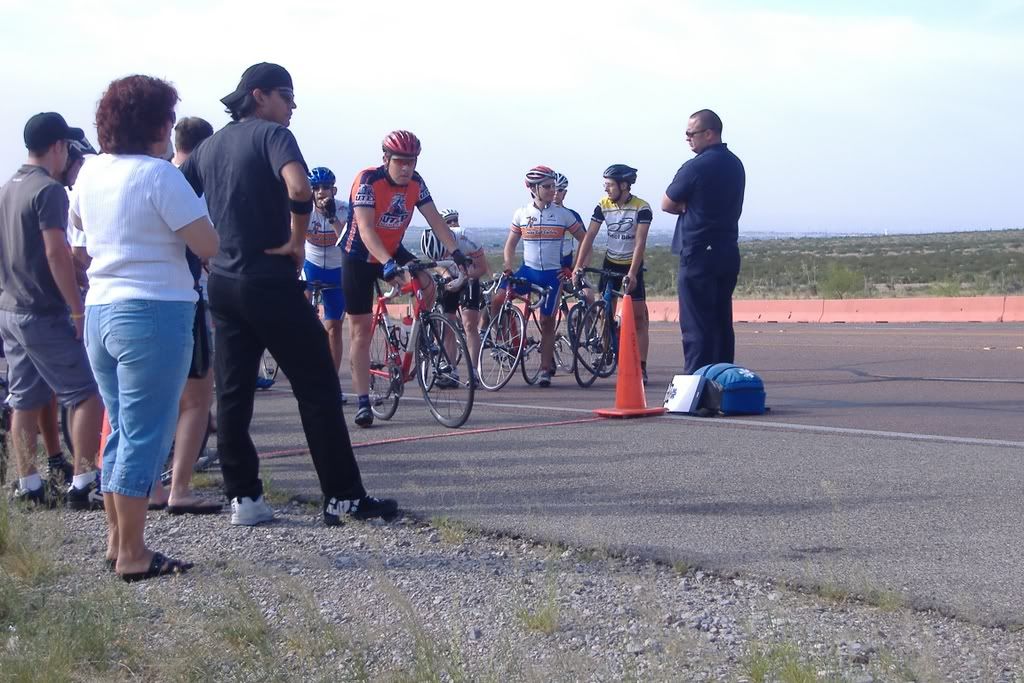 And off I go.

Well I did my first race in 15 years.....Yes
15!!!!!
And damn if these legs didn't feel like they had been a locker for 15 years.. It started with a TT up Trans Mountain Rd. 4.5 miles at 8% grade. It is one of the last passes through the Franklin mountains(the foothills of the Rocky Mountains)... man! I tell ya', even after loosing 32 lbs I still need to loose another 20. Trust me I felt it on the climb.. I pulled something like 26 min.+So I was not super fast and boy did it suck...! some of these guys were posting 17's and 16's I think the best time of the day was 15min.+ so you can see my disappointment.. but like I said 15 years so my goal was just to finish and not finish last. So the same day at noon was the crit. (35 miles away mind you.)
The crit start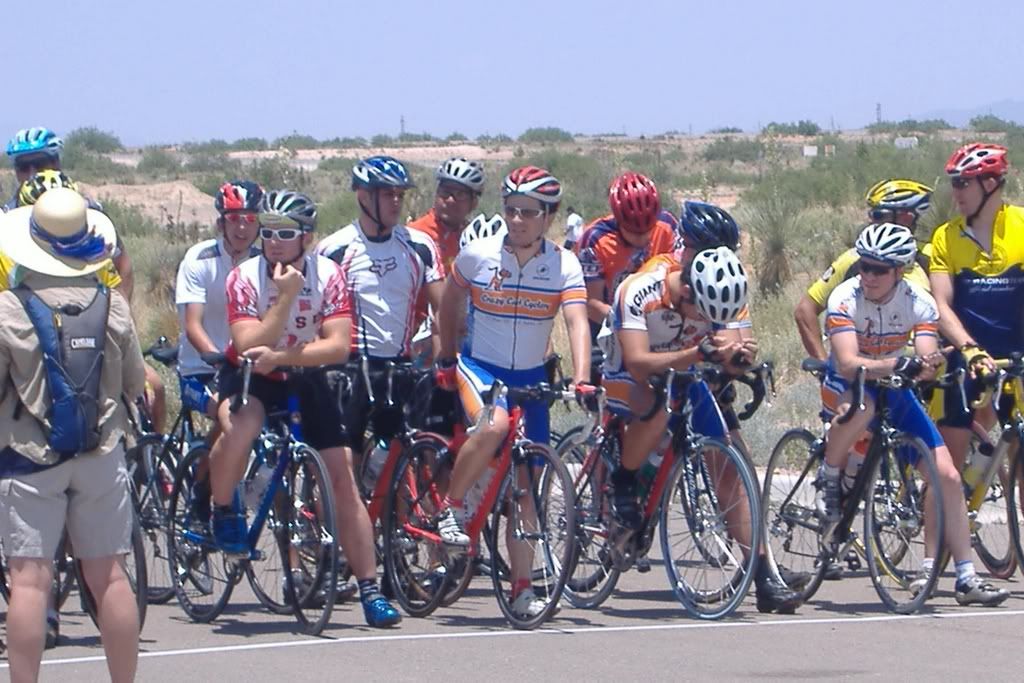 My catagory started at 1:15pm. It was already 100 degrees and starting to get windy... the course was supposed to be pancake flat, well this pancake had a nice 1/8th of a mile (into the wind) hill on it.
Right off the gun the pace never got below 29-30mph. I hung on for around 4 laps (2miles ea) on the back. Then on the last corner of the lap (about to start into the wind) this one guy flats and breaks in front of me. so to avoid plowing into him in the corner I had to break (I was on the inside of the turn). So I chased ma' a$$ off but never caught back on.. So I just did my best to TT Through the rest of the time (35 min. ttl.) to finish.... I was like 28th out of 35. There were 5 guys that did not finish... Call it pride or stupidity by my goal was to finish. (mind you, it was 101 F. in the shade)
So pick up the pieces and go home to recover for the next day.
---
Last edited by JOEPIPPAS; 06-15-07 at

01:39 PM

. Reason: added pics