Out fishing with Annie on his lap, a cigar in one hand and a ginger ale in the other, watching the sunset.
Join Date: Mar 2006
Location: South Florida
Bikes: Techna Wheelchair and a Sun EZ 3 Recumbent Trike
Posts: 16,128
Mentioned: 0 Post(s)
Tagged: 0 Thread(s)
Quoted: 0 Post(s)
My wife rides a recumbent trike.....a Sun EZ3. She's ridden it on tour, and it's pretty comfortable. It's a Delta configuration trike, not a tadpole...easier for her to mount and dismount because it doesn't sit so low.
Here it is, loaded for touring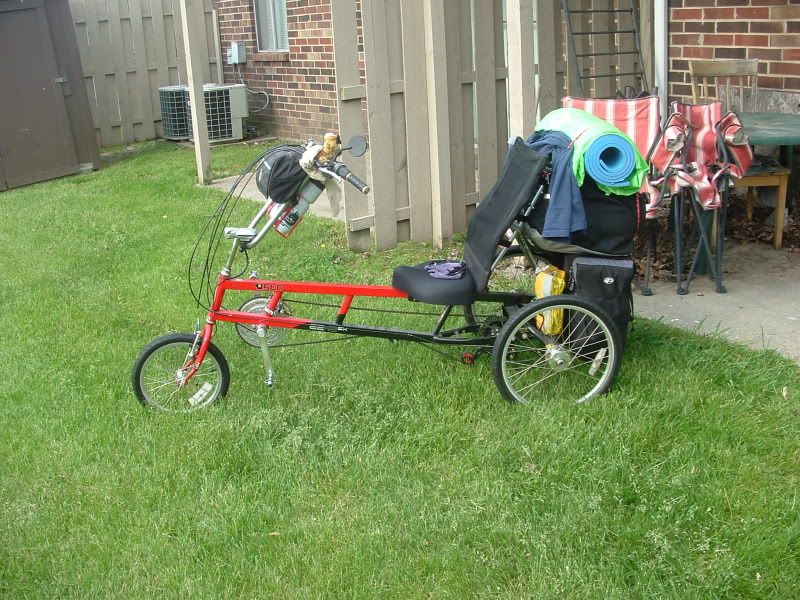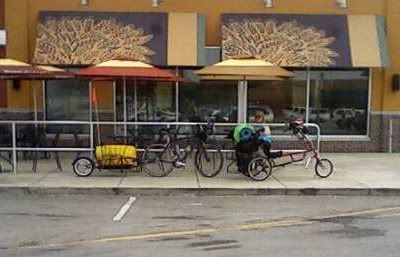 And if you poop out, you can even park and nap in the seat.
__________________
. "He who fights with monsters might take care lest he thereby become a monster. And if you gaze for long into an abyss, the abyss gazes also into you."- Fredrick Nietzsche

"We can judge the heart of a man by his treatment of animals." - Immanuel Kant