DIY titanium seatpost

10-13-15, 12:39 AM
Banned.
Join Date: Jul 2015
Location: Oakland, CA
Posts: 415
Bikes: Swobo Sanchez 3x1
Mentioned: 6 Post(s)
Tagged: 0 Thread(s)
Quoted: 137 Post(s)
Likes: 0
DIY titanium seatpost
---
my questions would probably be better suited to a frame builders forum but, any reason one could make a Ti seatpost for much cheaper with a normal piece of titanium tubing, like this
Titanium Tubing 1"OD x 0 038" Wall x 12" 99 94 Pure Grade 2 | eBay
and then either get a clamp, or since that would be ****ty, cut/drill it for a clamp like this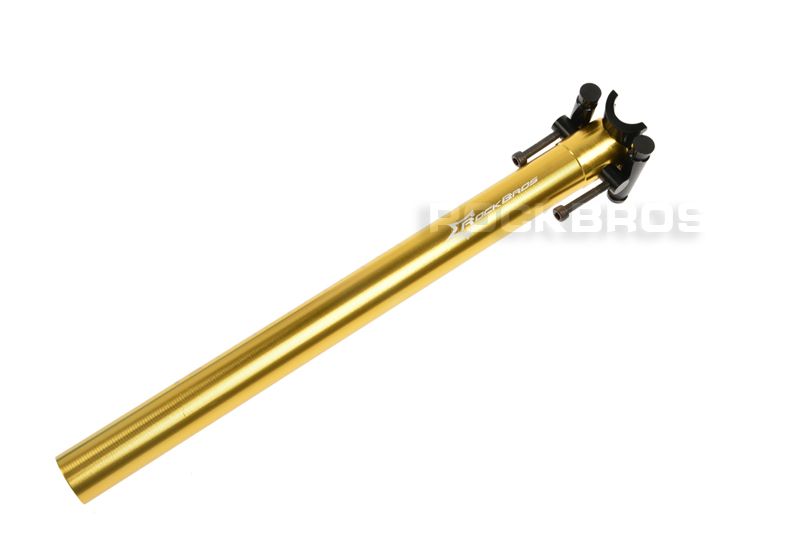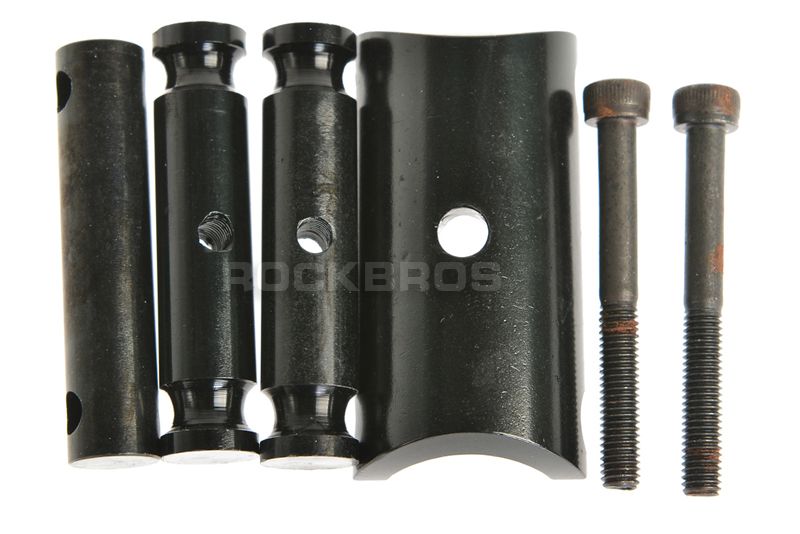 my only concern is with the grade of titanium, i did notice that the tubing you can buy specifically for a seat tube is actually the same wall diameter
https://www.cycle-frames.com/bicycle-...UBE-660mm.html
however it's grade 9 (alloy) rather than grade 2 (pure)
from wikipedia:
Grade 9 contains 3.0% aluminium and 2.5% vanadium.
This grade is a compromise between the ease of welding and manufacturing of the "pure" grades and the high strength of Grade 5. It is commonly used in aircraft tubing for hydraulics and in athletic equipment.

i cant tell if that means pure titanium is stronger (but harder to work with) or the opposite?
---
Last edited by bike_galpal; 10-13-15 at

12:43 AM

.

10-14-15, 08:19 AM
Have a Home Lathe and drill press , it should be no problem .

AFAIK , reading not machining, CP is a softer Ti, its primary use is Piping of stuff too caustic for less costly pipe.

How does it work, cutting? Get some , chuck it up in your lathe and find out.

the 3/2.5 seems adopted by bike frame makers ..

At least 1"/25.4mm OD tube is supported by many seat tube sizing shims, in various OD.
---
Last edited by fietsbob; 10-14-15 at

08:24 AM

.

10-19-15, 06:36 PM
Senior Member
Join Date: Apr 2015
Location: Morris County, NJ
Posts: 1,102
Bikes: 90's Bianchi Premio, Raleigh-framed fixed gear, Trek 3500, Centurion hybrid, Dunelt 3-spd, Trek 800
Mentioned: 40 Post(s)
Tagged: 0 Thread(s)
Quoted: 2167 Post(s)
Likes: 0
So what inspired you to want to do this? The cheapest I see online costs $140. I assume you can make one for less, but is there such a big weight savings over an alloy SP? From an earlier post, I remember you have to carry your bike up stairs, but there are cheaper ways to save weight like converting to FG (or did you already do that?).
---
Last edited by habilis; 10-19-15 at

06:42 PM

.

06-21-16, 07:07 AM
Junior Member
Join Date: Nov 2014
Posts: 23
Mentioned: 0 Post(s)
Tagged: 0 Thread(s)
Quoted: 4 Post(s)
Likes: 0
Liked 0 Times in 0 Posts
is there such a big weight savings over an alloy SP?
maybe not a weight savings, but an huge improvement in both durability and comfort over rigid until it fractures aluminum. it's sad to see titanium displaced by carbon fiber... the ULTIMATE in disposable tech. titanium should last a dozen lifetimes.
Thread
Thread Starter
Forum
Replies
Last Post

Posting Rules
You may not post new threads
You may not post replies
You may not post attachments
You may not edit your posts
---
HTML code is Off
---