They said I would be welcomed here

09-15-18, 12:02 AM
They said I would be welcomed here
---
in my introduction thread some said alt bike would like my ideas. I have a cheap China made 23 tooth freewheel cog on one bike that I want to use on another. Itís the kind that needs to be broken off lol I read and learned but I got it off without braking it lol good thing bc I was really about to buy online a nexus three speed with installation labor Iím in Iíve $100 Iím down but Iím going to use this freewheel hub bc itís free and I didnít brake it! I have another freewheel cog I can put on the donor wheel and Iím going to take the neochrome chain off of it and use it on this new bc build. I have another to replace that too. Then Iíll be able to drop the price of the donor bike and sell it maybe sooner than later.

09-15-18, 12:09 AM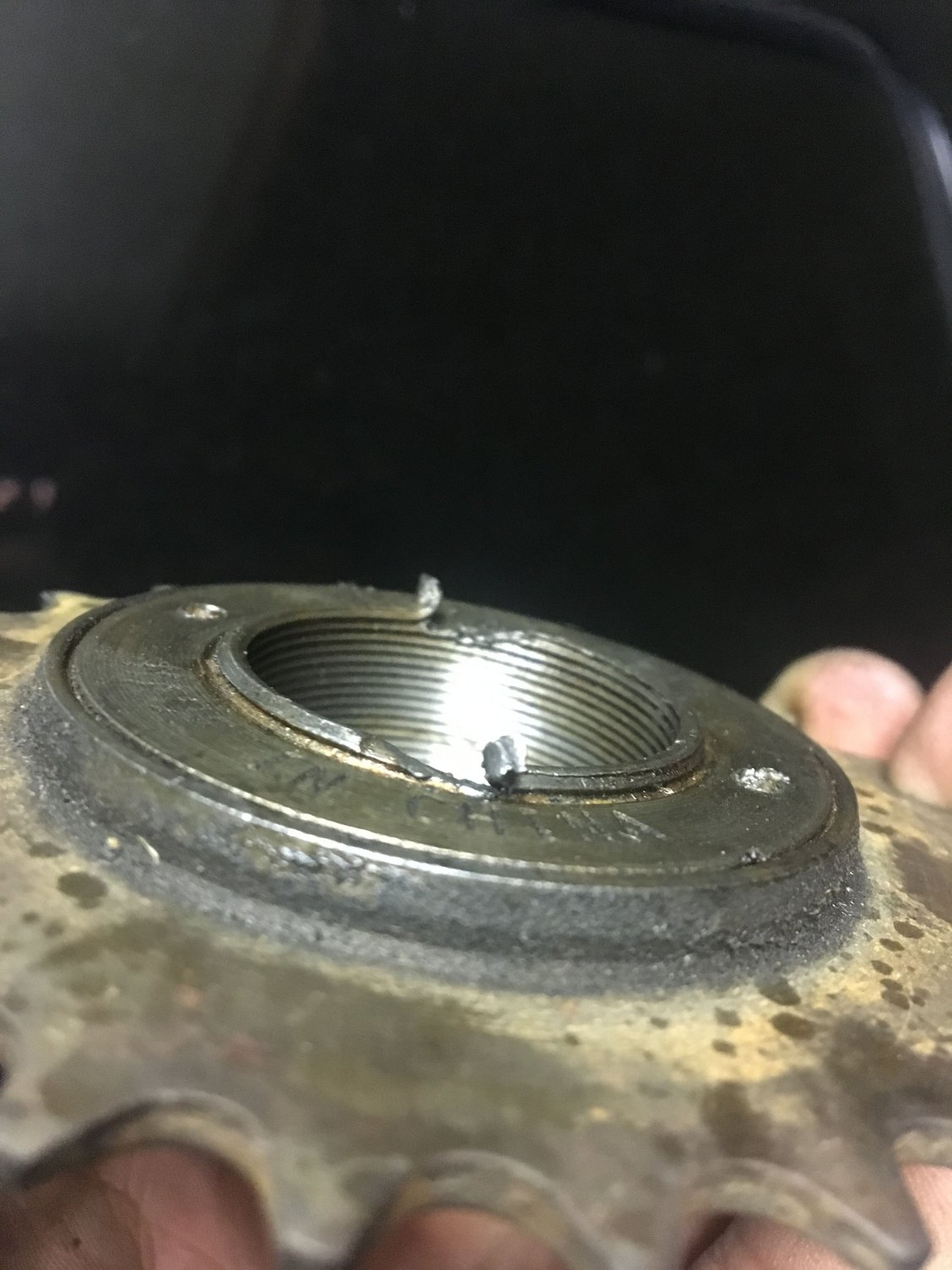 Photo of the wheel and cog. Thats the Electra super delux that Iím putting it on. I put the original three speed wheels onto my gf 7spd schwinn.

09-15-18, 05:10 AM
Senior Member

I'd be interested in how you dress the internal threads around the edge there. I like reusing parts anytime I can...now if I can get an inventory system going to be able to find what I have---LOL.

09-15-18, 06:06 AM
Senior Member
Join Date: Nov 2014
Location: Eugene, Oregon, USA
Posts: 27,318
Mentioned: 216 Post(s)
Tagged: 0 Thread(s)
Quoted: 17207 Post(s)
So a chisel peeled it off?

You could probably grind the damage square, perhaps leaving notches for the next time you wish to remove it. Are the damaged threads beyond where it screws onto the hub?

09-19-18, 01:19 PM
Senior Member
Join Date: Jul 2006
Location: San Jose (Willow Glen) Ca
Posts: 9,049
Bikes: 85 team Miyata (modern 5800 105) , '84 Team Miyata,(dura ace old school) 80?? SR Semi-Pro 600 Arabesque
Mentioned: 94 Post(s)
Tagged: 0 Thread(s)
Quoted: 1940 Post(s)
__________________
Life is too short not to ride the best bike you have, as much as you can
(looking for Torpado Super light frame/fork or whole biked 57,58)



Thread
Thread Starter
Forum
Replies
Last Post

Posting Rules
You may not post new threads
You may not post replies
You may not post attachments
You may not edit your posts
---
HTML code is Off
---