Uber Goober
Join Date: Sep 2007
Location: Dallas area, Texas
Bikes:
Posts: 11,484
Mentioned: 2 Post(s)
Tagged: 0 Thread(s)
Quoted: 87 Post(s)
Waldo, as in "Find Waldo". Charlie Brown. Either of these outfits are fairly distinctive, but don't interfere with riding much. I did the Charlie Brown last Halloween, and will try Waldo the next time.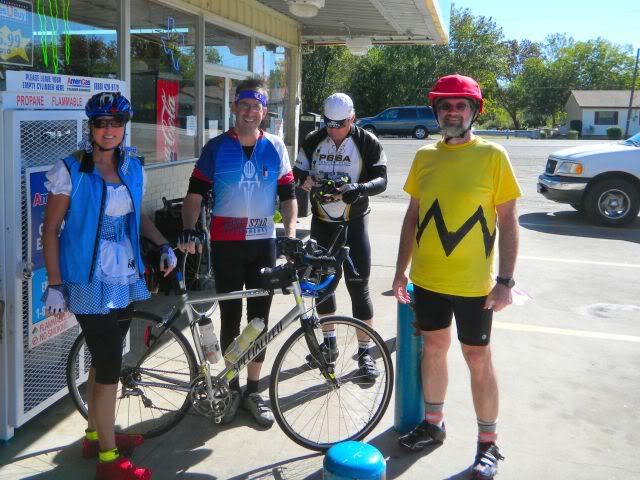 Another idea I had that would be a lot more trouble is to get one of those recumbent trikes with single wheel in front, and build it into an electric chair, with rider in the hotseat.
One of our brevet routes goes past a number of state prisons, and I understand one of the guys rode it in a stripey prisoner outfit a while back.
__________________
"be careful this rando stuff is addictive and dan's the 'pusher'."