"Operation successful, patient died"...

07-30-20, 10:49 AM
"Operation successful, patient died"...
---
Hi guys,
Thought I'd share something that turned out to be an unexpected waste of time with you.
While prepping a flip bike I decided to take the worn and boring decals off - and was left with this: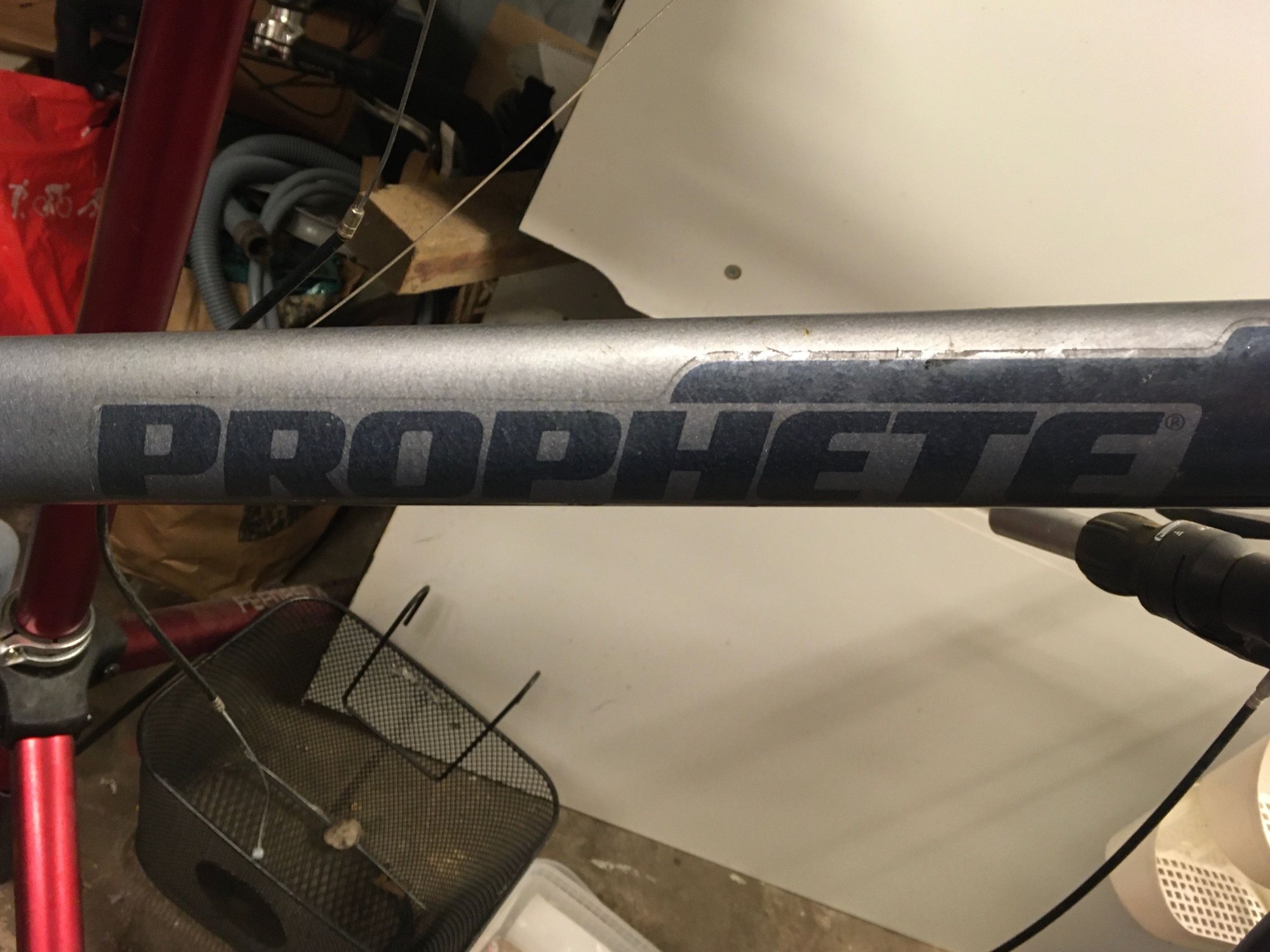 Sun bleached frame
Turns out that the decals have worked as perfect stencils to protect some parts of the frame from sun bleaching, and left the exact same pattern "ghosted" into the paint.
So while I certainly succeeded in removing the decals, I utterly failed in removing the message. Might as well not have bothered.
Here's what the decals looked like:
Now, had this been a red frame, I wouldn't have been overly surprised. But on what looks like blue Hammerite, I really didn't expect it.
Particularly not in a climate where rust rather than sun exposure is the common paint killer.
---
Last edited by dabac; 07-30-20 at

10:52 AM

.

07-30-20, 11:02 AM
Senior Member
Join Date: Feb 2004
Location: St Peters, Missouri
Posts: 29,936
Bikes: Catrike 559 I own some others but they don't get ridden very much.
Mentioned: 15 Post(s)
Tagged: 0 Thread(s)
Quoted: 1450 Post(s)
For what it's worth, I kind of like the faded "ghost" version better.
__________________
My greatest fear is all of my kids standing around my coffin and talking about "how sensible" dad was.