Senior Member
Join Date: Oct 2005
Location: Southwestern Ontario
Bikes:
Posts: 2,642
Mentioned: 0 Post(s)
Tagged: 0 Thread(s)
Quoted: 19 Post(s)
Campagnolo spline pattern
---
I'm watching a couple of 9-speed cassettes on Ebay, both 12-21. But I'm confused: why are the spline patterns different for them?
This one looks like the freehub body that I have:
But this one has just four splines: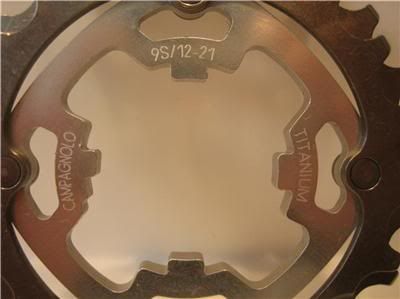 Question: would the one with four splines fit on a "standard" 9/10-speed freehub body? Or what's going on here?