Insane Bicycle Mechanic
Join Date: Mar 2008
Location: other Vancouver
Bikes:
Posts: 8,421
Mentioned: 14 Post(s)
Tagged: 0 Thread(s)
Quoted: 221 Post(s)
Quote:
Originally Posted by
rs1101
came across these, front hub is 149 grams, rear 315, its ultraglide, a 6 speed cluster came off of it. date codes are FB for the front and FA for the rear which is '81-'82. But i just cant identify if they are anything significant, or worth building up. the cluster is in very good condition and still has gold plate effect on it.

has more modern shimano logo on hubs, text on side of cassette body says shimano 6D made in japan
They're 600EX Uniglide- identifiable by the black clip over the center oil hole. Not particularly significant, but definitely worth build up. Properly maintained, they'll last forever.
If you found some high-flange 600EX cassette hubs,
that
would be significant: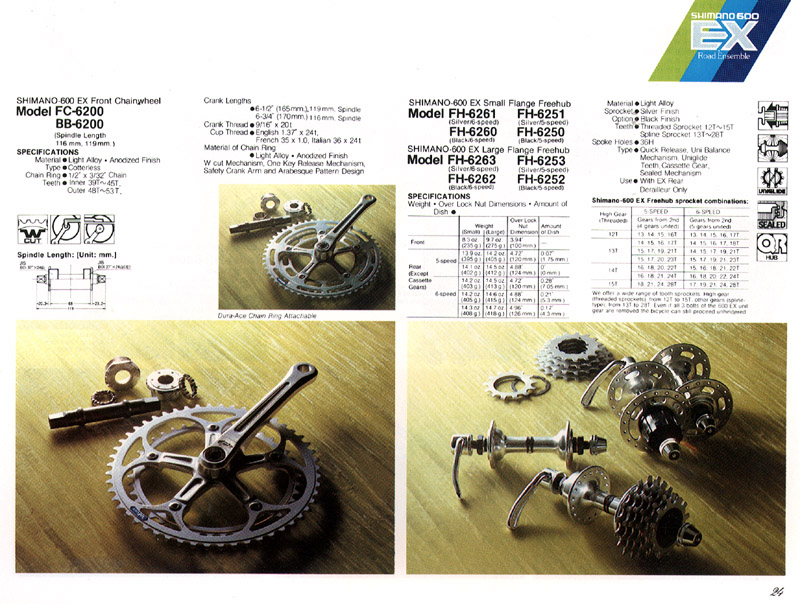 __________________
Jeff Wills

Comcast nuked my web page. It will return soon..