Super Moderator
Join Date: Jul 2004
Location: Ffld Cnty Connecticut
Bikes: Old Steelies I made, Old Cannondales
Posts: 20,435
Mentioned: 6 Post(s)
Tagged: 0 Thread(s)
Quoted: 515 Post(s)
Campy Bottom Brackets - What do I have ?
---
I've accumulated a few used Bottom Brackets, and am trying to figure out how I can use them. They measure 102 mm, 111 mm and 114 mm
I ride double cranks w/ English BB. All Cannondales except my old steelie. They're all 68 mm BB shells. Looks like the distance between the cups on all 3 BB is also 68 mm. I measured actual spindle length with dial calipers, so ignore the camera angle distortion.
What cranks are these designed for ? Is that enough info ? TIA
Edit: They're all English thread.
102 mm:
111 mm: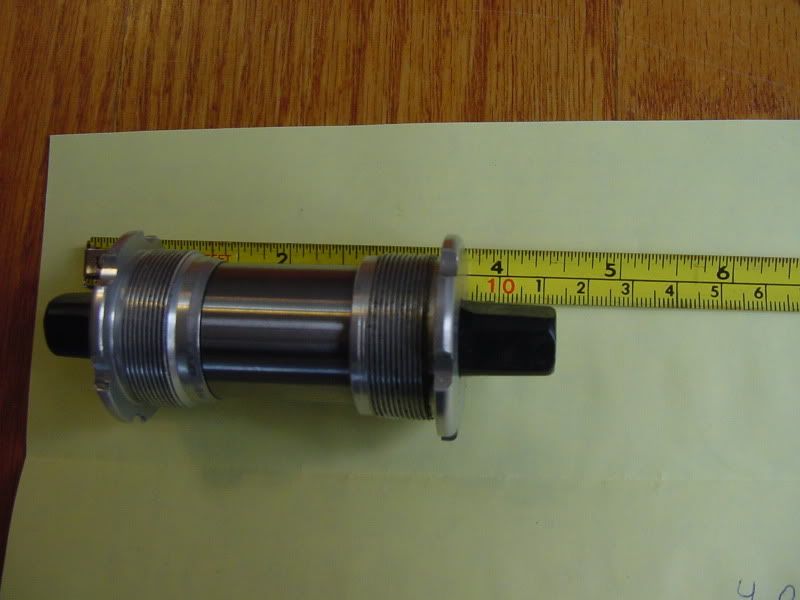 114 mm: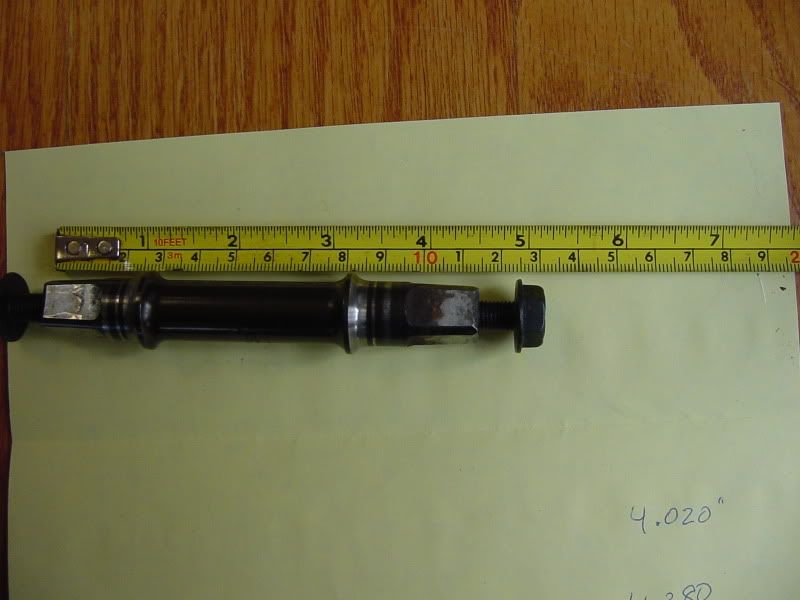 ---
Last edited by Homebrew01; 11-05-09 at

09:59 AM

.