Senior Member
Join Date: May 2008
Bikes: 1982 Trek 710; 2008 Cannondale F6
Posts: 114
Mentioned: 0 Post(s)
Tagged: 0 Thread(s)
Quoted: 1 Post(s)
missing headset cap - which one do I need?
---
I just bought a used 2005 stumpjumper frame that came with the headset cups installed and the bearings but the cap for the top is missing.
Does anyone know what the stock headset would be on this bike and can I buy just the top cap? I have only found complete headsets.
The bearing is recessed about 3/32" below the lip of the cup.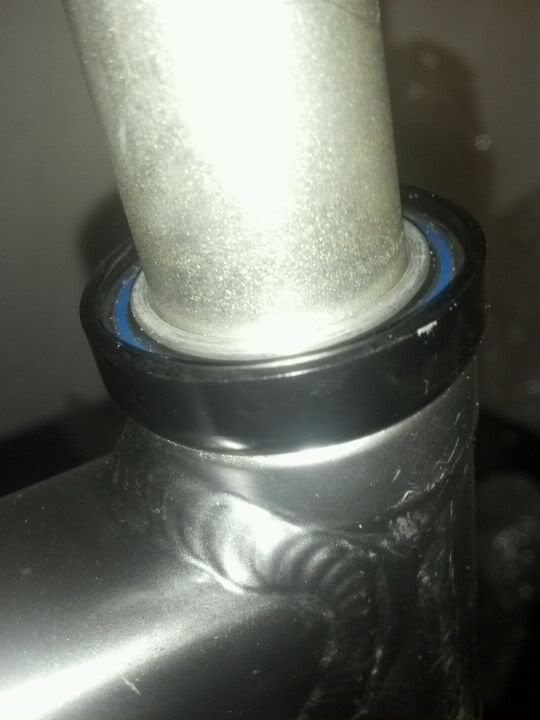 The specialized website just says:
1 1/8 Threadless, 3x sealed, black alloy cups, cartridge bearings, ultralight alloy top cap and bolt
Thanks
b