1970s Raleigh brazing suspect at best

03-16-13, 10:51 AM
Senior Member
Join Date: Mar 2012
Location: santa barbara CA
Posts: 1,097
Mentioned: 1 Post(s)
Tagged: 0 Thread(s)
Quoted: 91 Post(s)
1970s Raleigh brazing suspect at best
---
I've previously heard and seen(prior to seeing this) about the lousy quality of some 70s Raleighs and it was brought up again in this thread:
https://www.bikeforums.net/showthread...eadset-install
Here is some insight(sorry for the pun) of inside the brazed lug. I cut up old frames to practice brazing, when I cut up a 1973 Grand Sport initially thought wtf, some worker lost his wedding ring in the top tube? No such luck, it wasn't gold but a brass brazing ring, maybe from hearth brazing process(don't know but guessing).
The frame had failed at the seat tube/top tube lug due to penetration of water at the lug. Unfortunately I already tossed that part of the frame so I couldn't inspect the lug when I discovered the brass ring lodged in the tt/ht lug. I'm guessing the ring was installed in the st/tt area and never melted, then slid down tt and has ben in there for 40 yrs.
I saved the ht and the other day when I picked it up the ring fell out, discolored from the rust in the lug but it shined right up. The ht/tt and th/dt lug pics both show partially melted brazing rings, maybe enough mtl flowed in the lug to make it sound but I doubt as the other end at the st was sure not sound.
Sort of confusing to talk about, here are some pics. Brian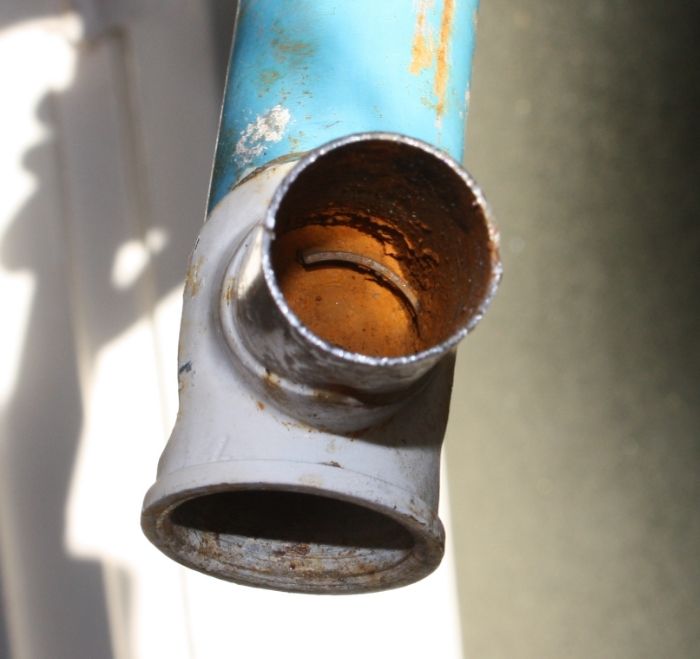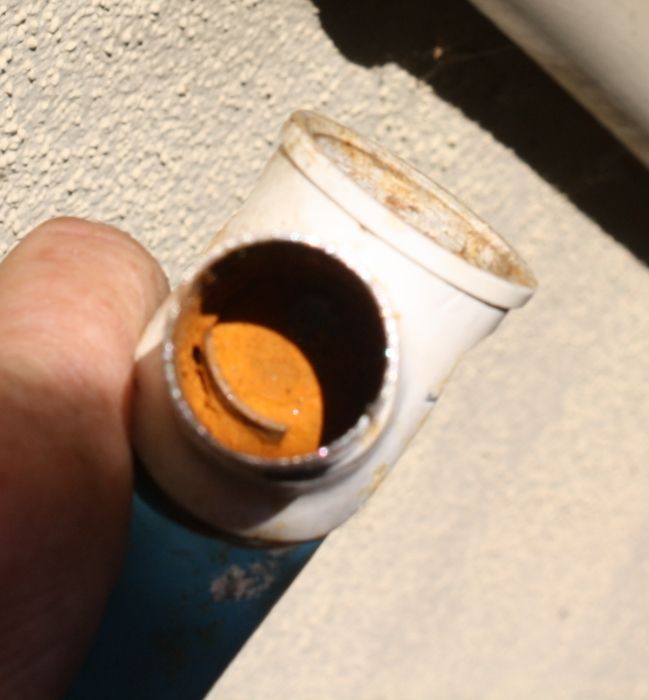 __________________
Brian
---
Last edited by calstar; 03-16-13 at

03:27 PM

.

03-16-13, 11:19 PM
Senior Member
Join Date: Jul 2005
Location: Boulder County, CO
Posts: 3,456
Bikes: '79 Gios, '80 Masi, '06 Felt, early '60s Frejus
Mentioned: 1 Post(s)
Tagged: 0 Thread(s)
Quoted: 163 Post(s)
So it looks like instead of using brazing rod and drawing the metal into the lug from the outside, they started with a ring on the inside and drew the braze to the outside?

Anyway, I'm not too surprised. I'd seen some pretty dodgy work on '70s Raleighs.

03-17-13, 09:38 AM
Senior Member
Join Date: Feb 2012
Location: Rochester, NY
Posts: 16,234
Bikes: Stewart S&S coupled sport tourer, Stewart Sunday light, Stewart Commuting, Stewart Touring, Co Motion Tandem, Stewart 3-Spd, Stewart Track, Fuji Finest, Raleigh Pro, Trek Cycle Cross, Mongoose tomac ATB, GT Bravado ATB, JCP Folder
Mentioned: 0 Post(s)
Tagged: 0 Thread(s)
Quoted: 3413 Post(s)
Having worked for 7 years in a Raleigh shop during the period of transformation from the old factories (based in Canada, england and Holland) to the Asian sourced bikes I got to see a lot of Raleigh's "issues" first hand.

We had a number of frames with poorly brazed joints and fittings. The rear brake bridge insert being the most common to break loose. Seat stay top plates cracking (often from overly aggressive filing), threaded ring inserts in the low end bikes' BB shells coming loose, gaps and holes here and there were also frequent. But it was the tube/lug socket pull outs that got to me. Some looked like only the flux and rust was holding things together. I do remember a couple of DT/HT lugs coming apart that did have a thin edge of brass along the shore line. As though the brazer had gone over the shore line with a filler rod to make it look nice, too bad the internal ring had been forgotten...

As the production moved to Asia the consistency got better. Less failures and more even paint application. But the bikes lost some of the liveliness and "spirit" that we all agreed the old production bikes had. Perhaps it was the tubing got thicker or the geometry became less nimble but we felt that the intangible ride quality was different. I always said that if you got a good English made Raleigh bike (say a Tuesday production before the four pint lunch...) you had a really nice bike. But if you got a Friday afternoon bike you had a pretty poor one. Andy.
Thread
Thread Starter
Forum
Replies
Last Post

Posting Rules
You may not post new threads
You may not post replies
You may not post attachments
You may not edit your posts
---
HTML code is Off
---