Hi guys!
As I said in my introduction I am new to this, and I am now looking to buy my first real vintage road bike. The one I have in mind is an Italian beauty, a Paletti. Unfortunately the guy who is trying to sell it didn't take good photos and didn't write a lot about it (probably because he doesn't know much either) . But I found the exact same bike on Google Images:
http://fotos.rennrad-news.de/p/97074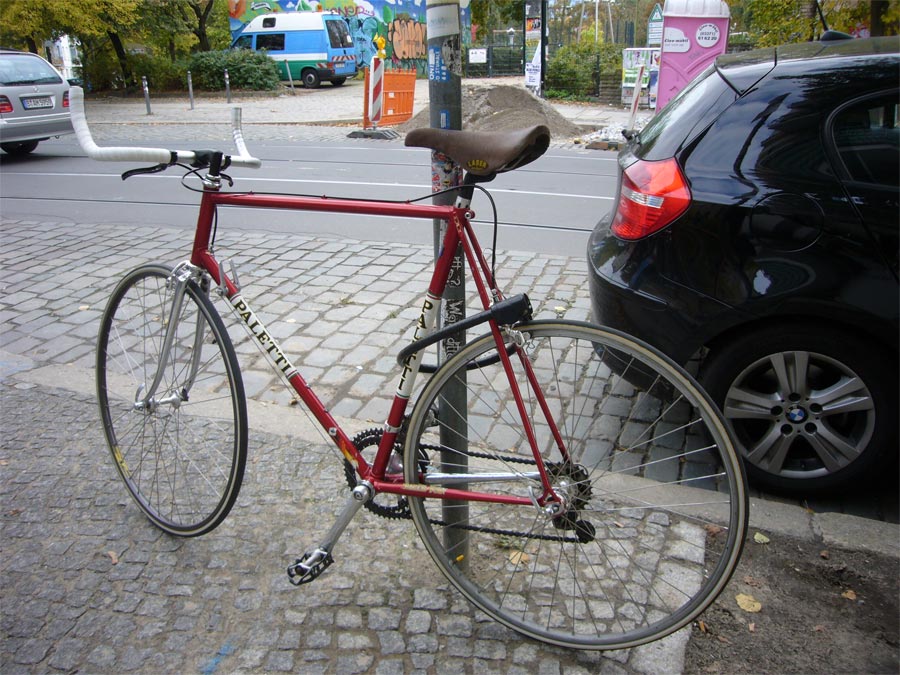 http://fotos.rennrad-news.de/p/97073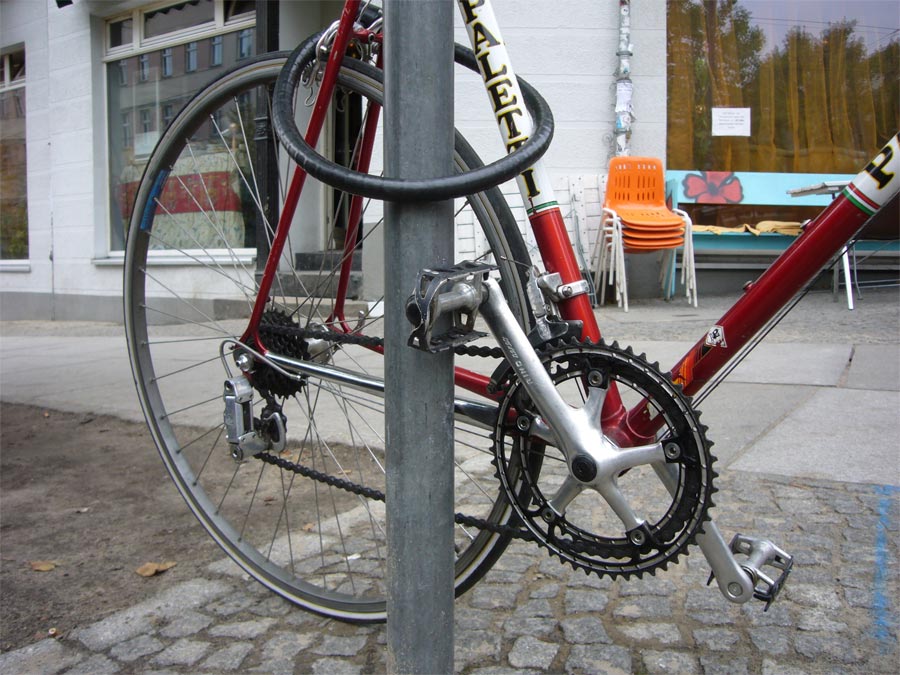 http://fotos.rennrad-news.de/p/97072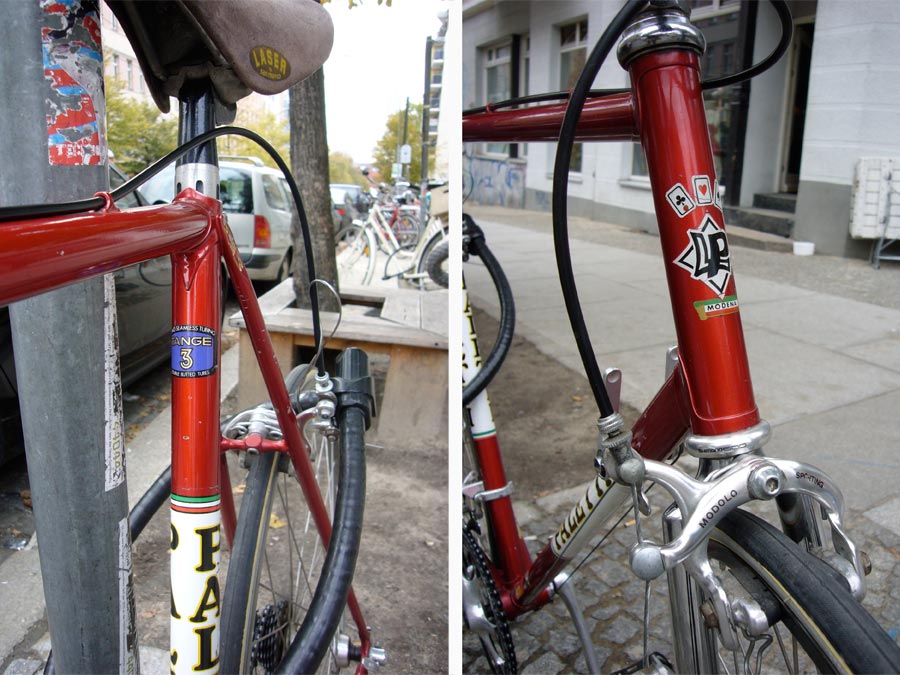 Some parts on the bike have been changed, so it's not exactly the one in the pictures. But I guess the frame and many parts are the same.
What information I have so far:
FRAME: The sticker says Tange #3 tubing, I can't say a lot about that. But is it even original? Did Paletti build bikes with that tubing? That confuses me a little. Paint looks good, a few scratches, hopefully no dents (I will check when I see it in natura)
GRUPPO: Originally it was Campagnolo I guess. I am not sure about the Campagnolo model though. I am not sure what has changed, certainly the crankset.
BRAKES: Modolo Sporting. Okay I would say
HANDLEBAR: Has changed, doesn't look impressive.
WHEELS: Tires are new, the rim on the back wheel has been changed for a new one recently.
SADDLE: Nothing special, same as one the photos: San Marco Laser
I am not sure which model it is, or from which time period it is. I couldn't find anything similar on the web, since Paletti seems to be quite a rare manufacturer. Their bikes are made in Modena, Italy, by the way. Luciano's son Michele continues the business:
http://www.ciclipaletti.com/
All in all, I think it's a good bike to begin with, since I think there is potential, and still some things to work on.
What I am looking for, is a quality frame and working components to start riding right away.
Do you think this bike is worth a try? How much would you pay for it (Location is Germany)?
All your help is highly appreciated! Cheers
Philip