Lotus Legend - year and value?

05-19-15, 07:30 PM
Lotus Legend - year and value?
---
serial number: MH 11619
Is it 1981?
All Shimano 600 Arabesque, except brake levers witch are Shimano SLR.
Araya Super Hard Anodized 700C rims.
Which parts do you think are not original?
What should be the value of the bike?
thanks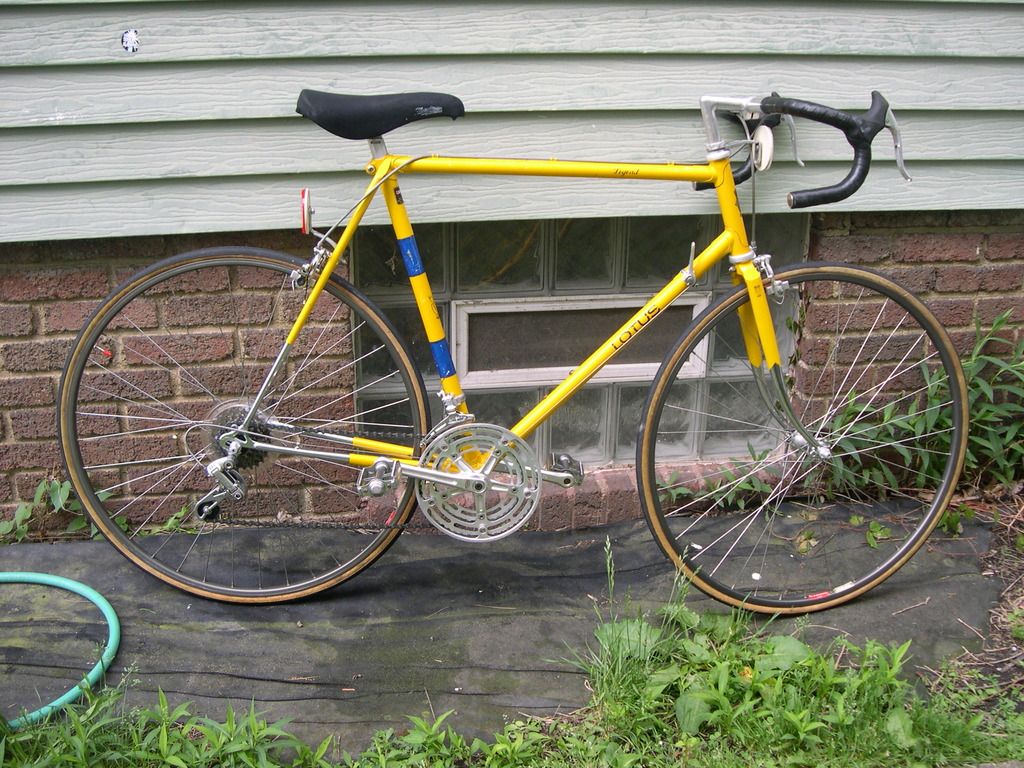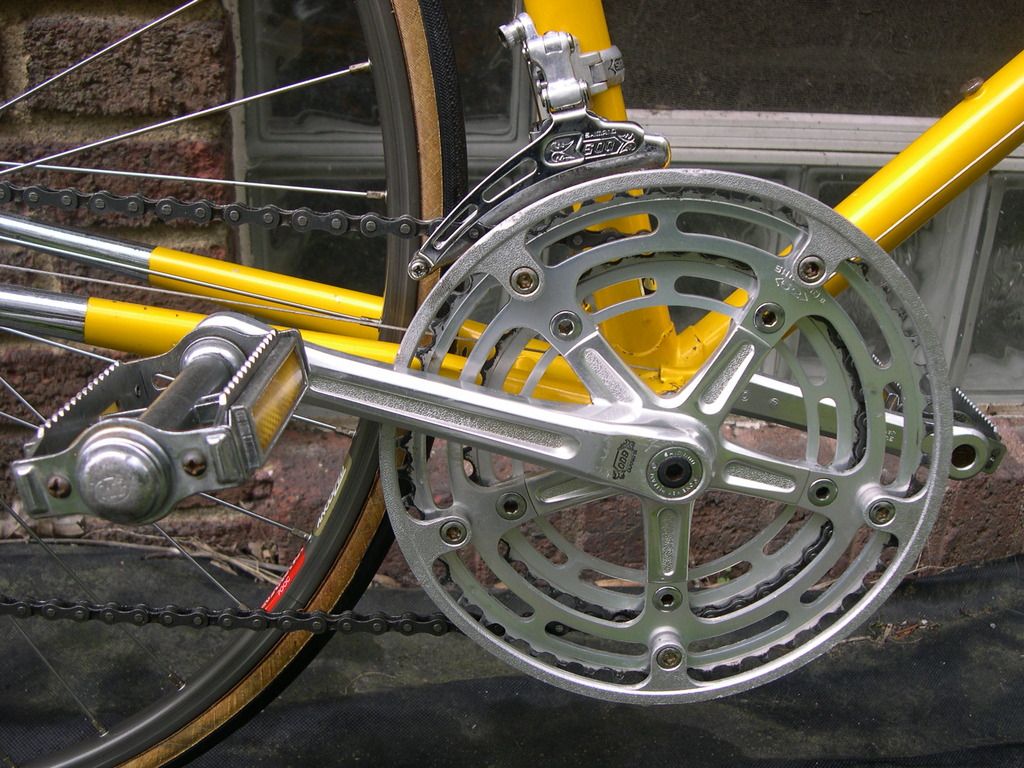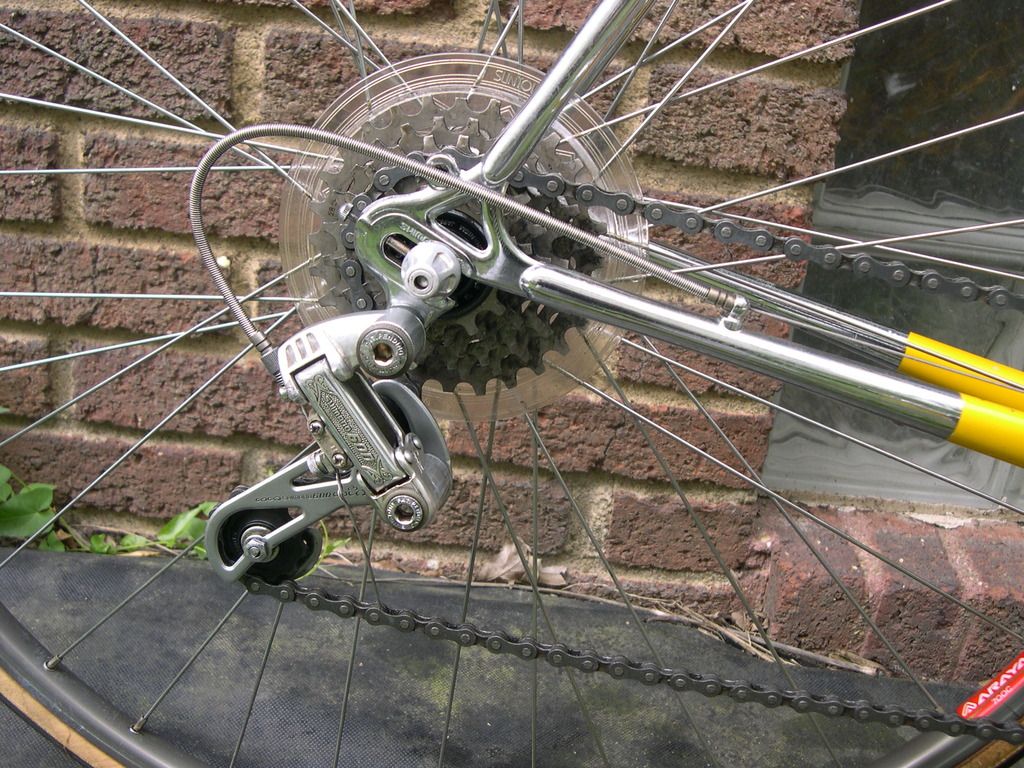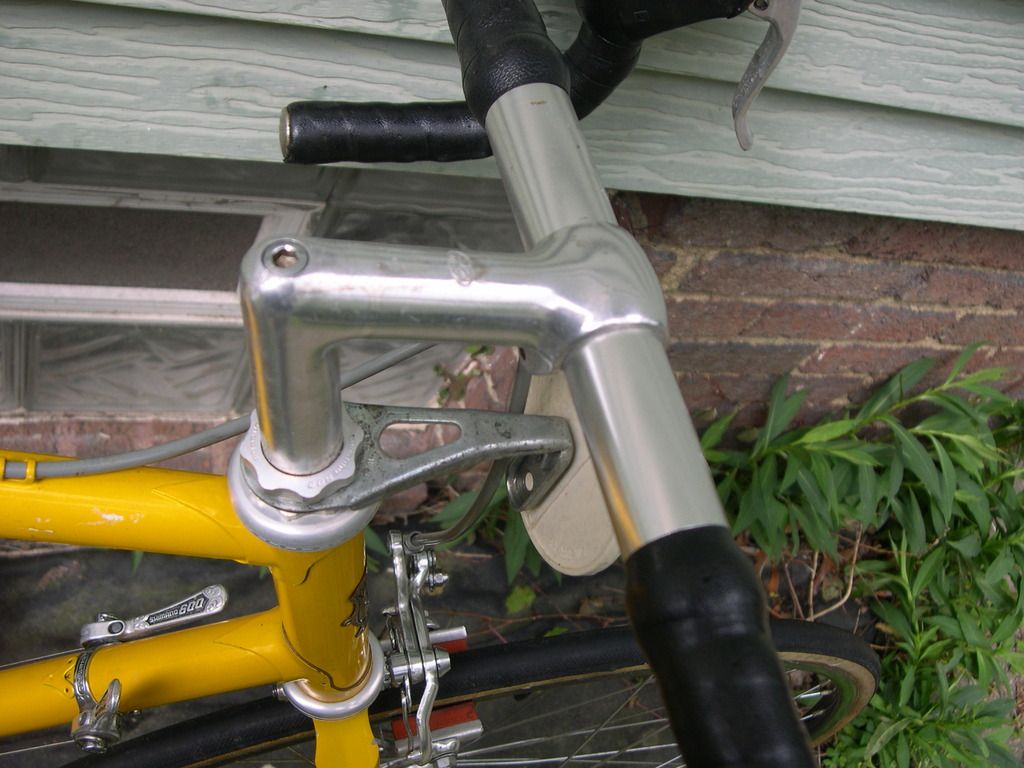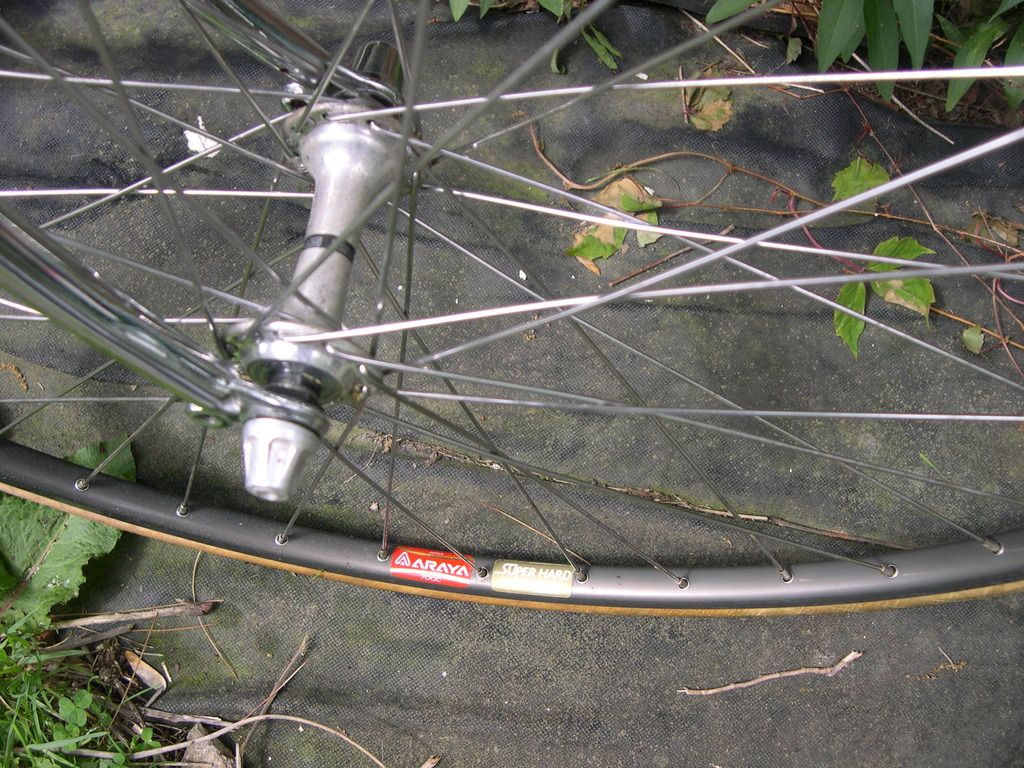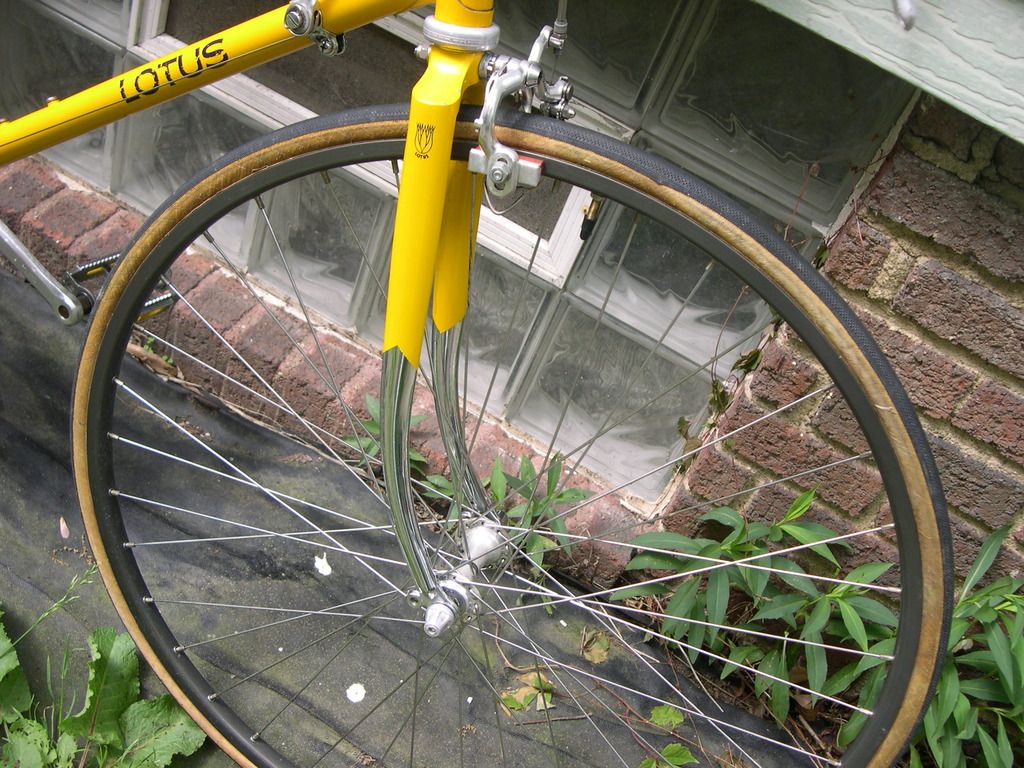 __________________
'73 Maserati MT5; '89 Centurion Expert, '81 Schwinn Super Sport

05-19-15, 08:15 PM
Still learning
Lotus Legend Bicycle
Not original: levers, wheelset, saddle, bar tape.
FMV as pictured, $175 +|- $25. More if overhauled and ready to ride.
---
Last edited by oddjob2; 05-19-15 at

08:34 PM

.

05-19-15, 08:36 PM
Banned.
Join Date: May 2011
Location: on the beach
Posts: 4,860
Bikes: '73 falcon sr, '76 grand record, '84 davidson
Mentioned: 0 Post(s)
Tagged: 0 Thread(s)
Quoted: 59 Post(s)
Likes: 0
the headset alone is worth $80.

people would pay $100 just for the derailleurs and shifters.

i would overhaul it, remove the reflectors and chainguard, add a headset washer if needed, replace the pedals with better vintage ones, raise the seatpost, polish that front hub with mother's, and list it on craigs for at least $375.

05-20-15, 07:17 AM
Constant tinkerer
Join Date: May 2010
Location: Madison, Wisconsin
Posts: 7,639
Mentioned: 2 Post(s)
Tagged: 0 Thread(s)
Quoted: 24 Post(s)
Likes: 0
Liked 0 Times in 0 Posts
Originally Posted by
oddjob2
I think $300 is a fair price. Very nice bike. Yellow paint + chrome is sweet. Champion tubing. Lots of interesting components too.

05-20-15, 07:38 AM
Fat Guy on a Little Bike
I don't think I'd have much problem getting 400-450 in my market with a good ad, but I don't know what Cleveland is like. The color, size and parts all work well for it.

05-20-15, 09:50 AM
Senior Member
Join Date: Oct 2011
Location: Fairplay Co
Posts: 7,260
Bikes: Current 79 Nishiki Custum Sport, Jeunet 620, notable previous bikes P.K. Ripper loop tail, Kawahara Laser Lite, Paramount Track full chrome, Raliegh Internatioanl, Motobecan Super Mirage. 59 Crown royak 3 speed
Mentioned: 17 Post(s)
Tagged: 1 Thread(s)
Quoted: 282 Post(s)
Likes: 0
I think as is in a market like Cleveland $275-300 with a nicer saddle and pedals and new bar tape with a little clean up you could probably get another $75-100 probably not worth the extra effort unless you already have the parts and can do everything yourself. Cleveland just isn't the market to get top dollar for a bike like this.

05-20-15, 09:58 AM
Senior Member
Any vintage steel bike in my midwest market struggles to get more than $300. People spending more than that on CL will want brifters. The Lotus name is not well known outside cycling circles. As beautiful as your Lotus is, if I were selling, $300 tops with a full refurb. The usual disclaimers: your mileage may vary, ask your doctor or pharmacist, etc.

05-20-15, 10:33 AM
Senior Member
Join Date: Dec 2014
Location: 10% Atlanta GA 90% Fernandina FL
Posts: 2,457
Bikes: Vintage Japanese Bicycles
Mentioned: 16 Post(s)
Tagged: 0 Thread(s)
Quoted: 397 Post(s)
Likes: 0
That's a nice looking bike. I've got an 84 Centurion with the exact same Champion tubing sticker on it. Ask for more but, I wouldn't take less than $300 for it.

05-20-15, 12:21 PM
thanks for your replys.
I posted for sale for 300$.
I have some NOS W.Germany pedals, probably from that era. I will replace the tires too.
When I bought it, was with 700x35C tires on it.
__________________
'73 Maserati MT5; '89 Centurion Expert, '81 Schwinn Super Sport
Thread
Thread Starter
Forum
Replies
Last Post
General Cycling Discussion
General Cycling Discussion

Posting Rules
You may not post new threads
You may not post replies
You may not post attachments
You may not edit your posts
---
HTML code is Off
---