1998 Cannondale CAAD 3 Saeco 50cm

07-03-20, 12:35 AM
1998 Cannondale CAAD 3 Saeco 50cm
---
bought this off of a friend in 2010. frame was far too small for me. i am 5'9 and 3/4

. anyways, i wanted to build it up and never got around to it.
from the serial number i was able to see it was a 1998 model with an Ultegra 6500 3x9 groupset. everything still works. needs brakes and wheels.
testing the waters to fund parts for other bikes.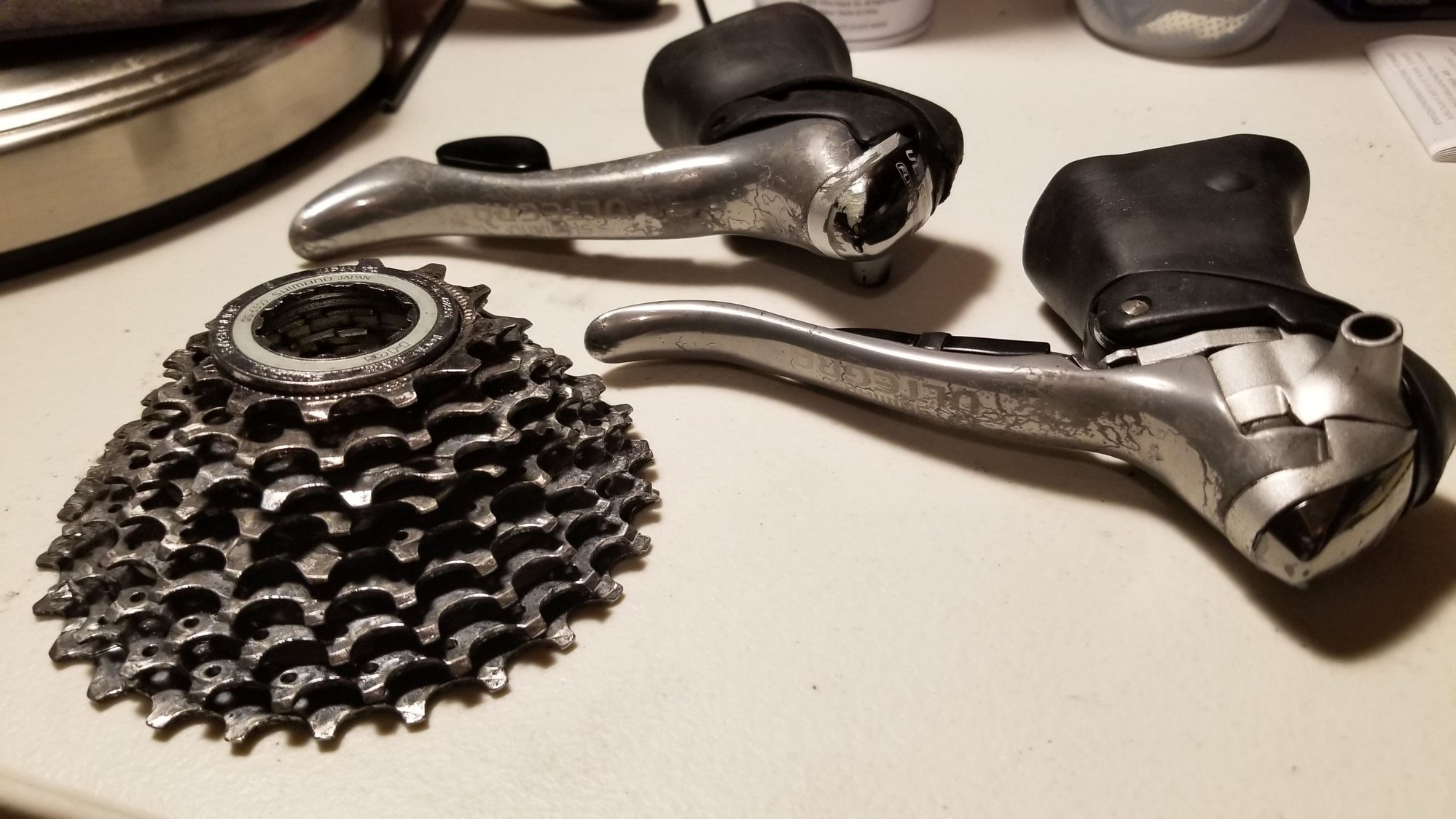 07-03-20, 01:42 AM
Senior Member
Join Date: Jun 2019
Location: British Columbia, Canada
Posts: 203
Bikes: 1970's Piasentin Super Vitus 971, 1979 Carlton Professional, 2005 Trek 5000, 2011 Niner EMD, 2018 Argon 18 XRoad, 1990 Diamondback Master TG Centurion
Mentioned: 0 Post(s)
Tagged: 0 Thread(s)
Quoted: 52 Post(s)
It's worth more parted out than complete. I think the frameset is worth about $200 and about $200 to $250 for everything else.

07-03-20, 01:22 PM