Holdsworth Mistral year and evaluation

10-13-21, 06:55 PM
Senior Member
Join Date: May 2014
Location: Cleveland, Ohio
Posts: 1,588
Mentioned: 19 Post(s)
Tagged: 0 Thread(s)
Quoted: 181 Post(s)
Holdsworth Mistral year and evaluation
---
I bought this one.
It is equipped with Campagnolo drive train, the rear derailleur is marked 72, Campagnolo hubs. Mafac Racer brakes, Primo Extra bars, Primo Di Lusso stem.
Unmarked head set, seat post.
S.n. 36140
Should it be around 1972...73 made?
Should it be all Campagnolo equipped or not?
Looks to be original paint, but is it?
Are there any catalog pages available online?
Pictures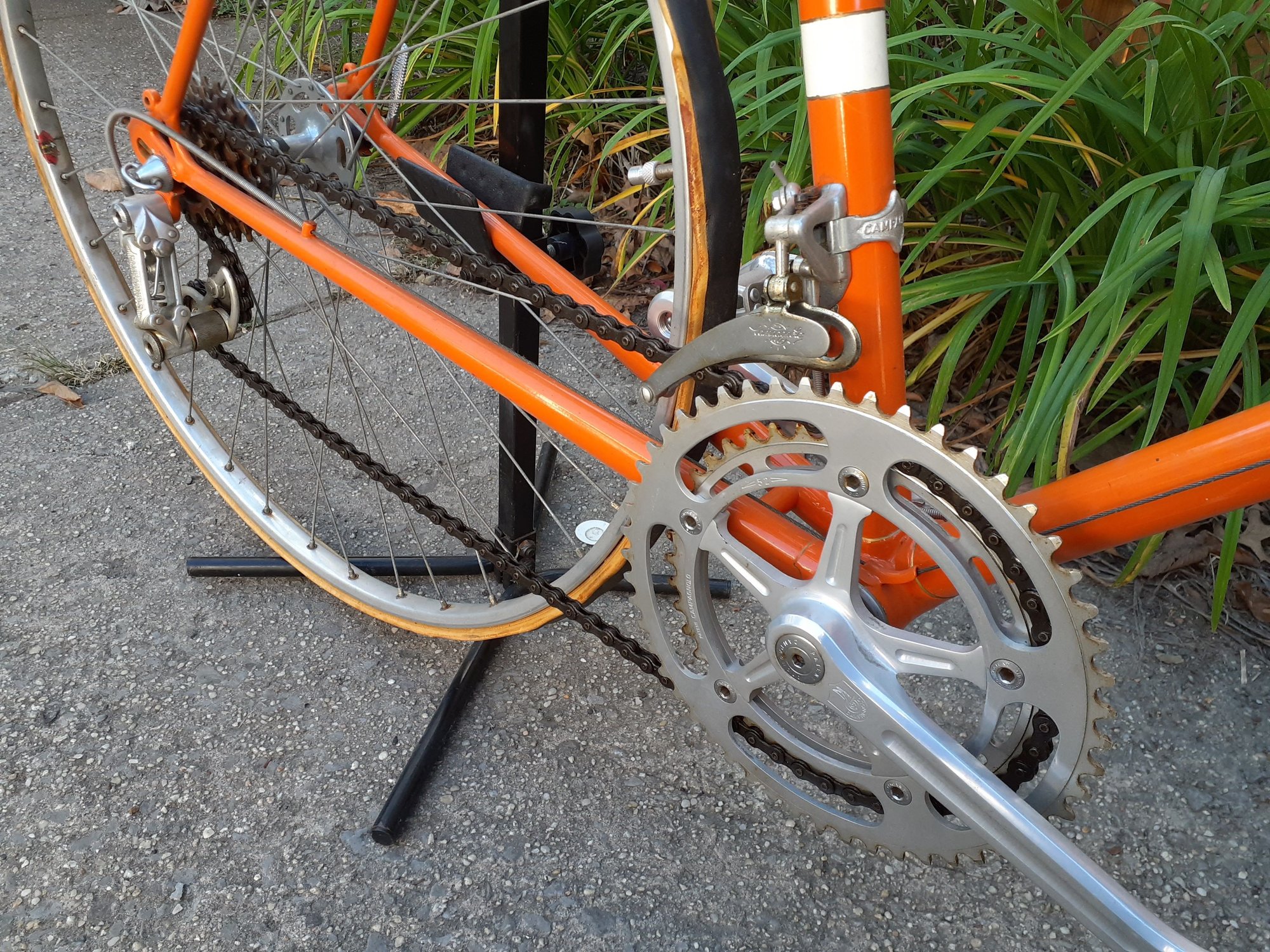 __________________
1972 Mondia Special; 1972 Claud Butler; 1992Torelli Nitro Express made by Mondonico
---
Last edited by marius.suiram; 10-14-21 at

07:37 PM

.

10-13-21, 11:49 PM
mycocyclist
Join Date: Dec 2016
Location: Monkey Junction, Wilmington, NC
Posts: 1,917
Bikes: 1964 Schwinn Paramount P-13 DeLuxe, 1964 Schwinn Sport Super Sport, 1972 Falcon San Remo, 1974 Maserati MT-1, 1974 Raleigh International, 1984 Lotus Odyssey, 198? Rossin Ghibli, 1990 LeMond Le Vanquer (sic), 1991 Specialized Allez Transition Pro, +
Mentioned: 21 Post(s)
Tagged: 0 Thread(s)
Quoted: 773 Post(s)

10-14-21, 02:57 PM
Senior Member
Join Date: Feb 2013
Location: Alta California
Posts: 11,705
Mentioned: 328 Post(s)
Tagged: 1 Thread(s)
Quoted: 2820 Post(s)
-----

very nice!

thanks for posting.

FIAMME stem is rare and valuable.


-----

10-14-21, 04:00 PM
Senior Member
Join Date: Oct 2011
Location: Fairplay Co
Posts: 8,610
Bikes: Current 79 Nishiki Custum Sport, Jeunet 620, notable previous bikes P.K. Ripper loop tail, Kawahara Laser Lite, Paramount Track full chrome, Raliegh Internatioanl, Motobecan Super Mirage. 59 Crown royak 3 speed
Mentioned: 21 Post(s)
Tagged: 1 Thread(s)
Quoted: 575 Post(s)
Very nice looking bike as for dating based on the components 72/73 seems correct. As for value not really sure but I would guess $500 give or take.

10-16-21, 08:37 AM
Senior Member
Join Date: Nov 2010
Posts: 2,876
Mentioned: 8 Post(s)
Tagged: 0 Thread(s)
Quoted: 407 Post(s)
Beautiful bicycle. The paint looks awfully good for that age, but if it was a garage queen, I suppose it is possible. Very shiny though. The Mafac brakes don't seem to be consistent with the '72 catalog. Perhaps they were preferred by the owner and swapped out? Whatever the case it is a very appealing ride.