Matching ZR1000 (2000) and GT Zaskar Team (2001)

04-30-22, 11:33 AM
Matching ZR1000 (2000) and GT Zaskar Team (2001)
---
Here are 2 really nice GTs I'm thinking of possibly selling. ZR1000 is full Dura-Ace except an Ultegra RD, I think to accommodate a wider range rear gearing. Mavic Ksyrium rims.
The Zaskar is XT throughout w Mavic rims.
What might they be worth, and do you think selling as a pair adds any value? I live in San Diego btw.
Thanks!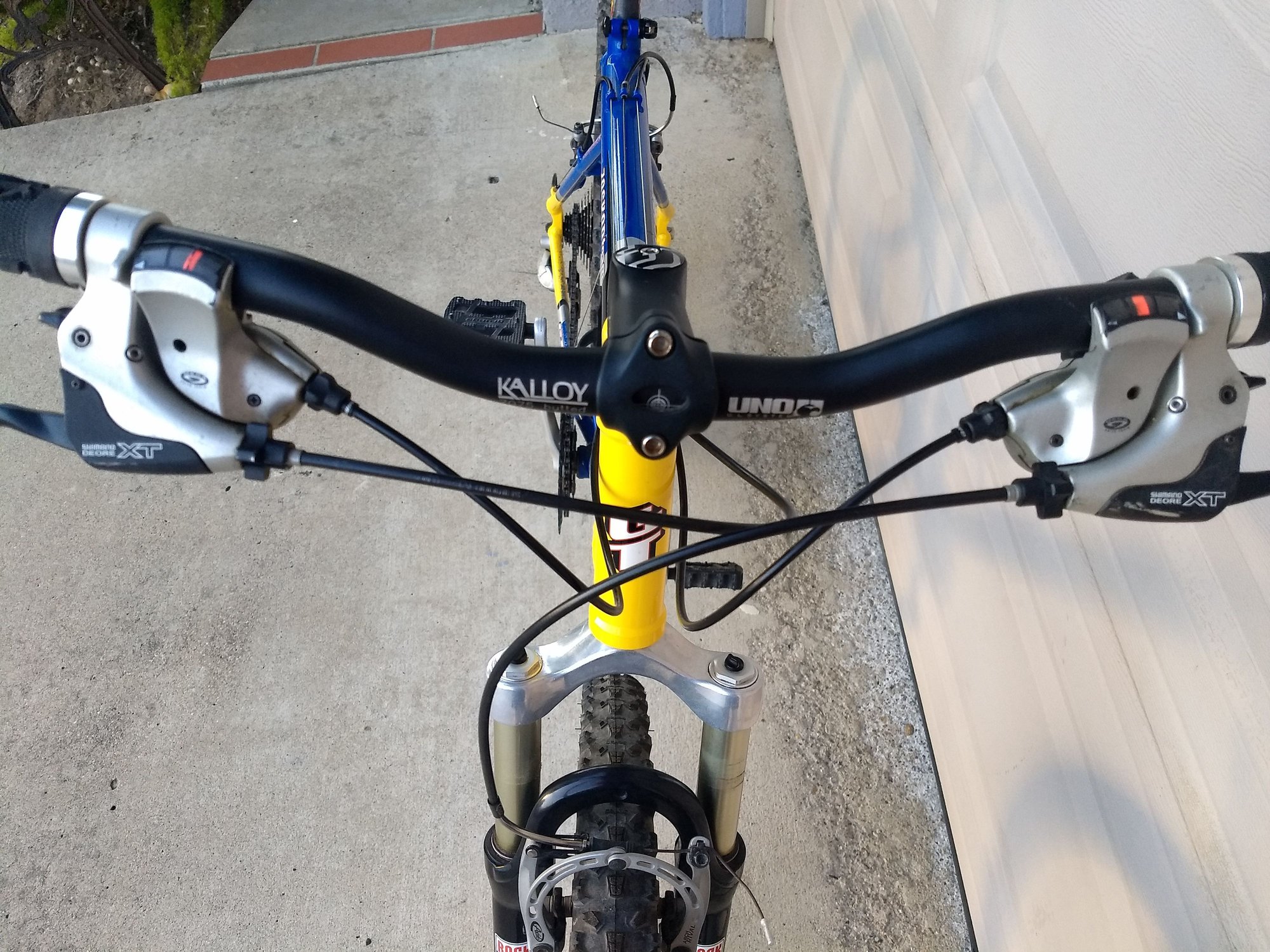 04-30-22, 12:52 PM
Bianchi Goddess
Join Date: Apr 2009
Location: Shady Pines Retirement Fort Wayne, In
Posts: 28,564
Bikes: Too many to list here check my signature.
Mentioned: 162 Post(s)
Tagged: 2 Thread(s)
Quoted: 2427 Post(s)
A corn farthing, yes indeed sir they are worth a corn farthing
I don't really have any idea of value, but if the only real connection they have is color scheme then I don't see them worth more as a pair. Plus you need to wait for a buyer to come along who is interested in both.
__________________

"

One

morning

you wake up, the girl

is

gone

, the bikes are

gone

,

all that's left

behind is a pair of old tire

s and a

tube

of

tubular glue

, all squeezed out"

Sugar "Kane" Kowalczyk

04-30-22, 06:35 PM
I can't speak to value, so I hope others will chime in. But, selling as a pair seems like more work. Who do any of us know that's looking for a road and mountain bike at the same time? I guess you could sell them individually, but also offer as a pair - just in case that obscure buyer sees your ad, and you get the double sale. Good luck.

05-01-22, 09:55 AM
Senior Member
Join Date: Oct 2011
Location: Fairplay Co
Posts: 8,777
Bikes: Current 79 Nishiki Custum Sport, Jeunet 620, notable previous bikes P.K. Ripper loop tail, Kawahara Laser Lite, Paramount Track full chrome, Raliegh Internatioanl, Motobecan Super Mirage. 59 Crown royak 3 speed
Mentioned: 21 Post(s)
Tagged: 1 Thread(s)
Quoted: 617 Post(s)
I say sell the bike individually good chance in most markets you would get close to twice as much selling to two different individuals than selling to one person. Buyers who buy more than one bike used typically expect huge discounts as much as 50%.

05-01-22, 11:22 AM
Thanks folks. I'm not even sure if/when I'm selling. But if I do, the verdict seems to be sell 'em separately,...makes sense. They are quite a pair though!

05-01-22, 11:47 AM
Thrifty Bill
The only way to sell as a pair, is list them separately, with a "discount" for buying the pair. Typically, someone seeking a modern road bike will not want an outdated MTB. MTB technology has moved really fast. Anything that is more convenient for sellers means less money. There is a definite connection between proceeds and efforts to market and sell.

05-02-22, 08:31 AM
Senior Member
Join Date: Aug 2015
Posts: 2,475
Mentioned: 32 Post(s)
Tagged: 0 Thread(s)
Quoted: 788 Post(s)
I think the Zaskar selling at about $500 is right in there, the ZR1000 gosh I don't know that's out my range of knowledge.