90's Basso

02-05-10, 10:33 AM
Senior Member
90's Basso
---
I have been looking for a Italian road bike and was wondering what the experts think a fair price for this would be. Obviously the price is way high, I am thinking $250 would be fair but I deal in mainly lower end Japanese bikes. This would not be a flipper but for myself.
It has all 105/Dura-ace with sew-up wheels. It is a big bike at 61cm with a long top tube of 61cm that makes it attractive to me. The owner says it has a little rust on the components and the paint has been touched up a little.
I think it is a the Gap model.
Any help is appreciated.
https://philadelphia.craigslist.org/bik/1552592021.html
Basso Road Bike, late 90's - $650
--------------------------------------------------------------------------------
Date: 2010-01-14, 2:11PM EST
Reply to:
sale-vp9v5-1552592021@craigslist.org
[Errors when replying to ads?]
--------------------------------------------------------------------------------
Basso bike, large frame, very good condition. Dura-Ace derailleur and brakes, LooK clips. Needs new tires and some TLC. This was top of the line in it's day. Great racer. Parts are worth more than the total cost.
•Location: Glenside
•it's NOT ok to contact this poster with services or other commercial interests
PostingID: 1552592021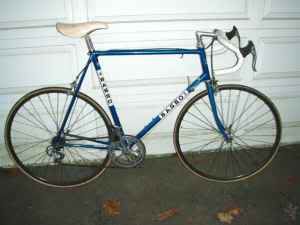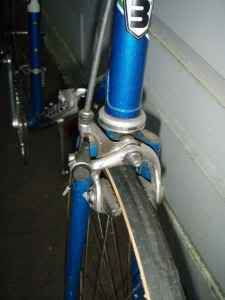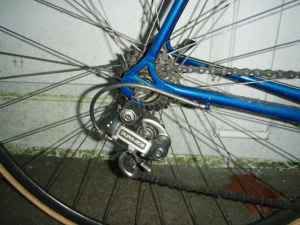 02-05-10, 11:28 AM
Senior Member
Join Date: Oct 2009
Location: Nashville TN
Posts: 50
Mentioned: 0 Post(s)
Tagged: 0 Thread(s)
Quoted: 0 Post(s)
Likes: 0
Liked 0 Times in 0 Posts
I'd say give $250 a shot, but if this is a bike you really want, and it fits, be willing to go up a little more. Maybe try to get a read on if he really thinks the bike is worth $650 or if that was his "that would be awesome to get price." My thought is that if he really thinks it's worth that, he might get offended at an offer less than half his original asking price and not give you a reasonable counter offer.

But it has been posted for almost a month, i'd guess it's from the mid to late '80s, and the seller is a little crazy to say a DA/105 mixed group is "worth more than the total cost." I can't really guess at the actual value of the bike, I'll leave that to the experts.

02-05-10, 11:38 AM
Senior Member
Join Date: Aug 2003
Location: Tampa, Florida
Posts: 13,993
Mentioned: 39 Post(s)
Tagged: 0 Thread(s)
Quoted: 364 Post(s)
Likes: 0
$250-300 is reasonable for something like that. $600? No way. Brakes are not Dura Ace, maybe 105's. Crankset looks like an older SR.

02-06-10, 11:15 AM
Bianchi Goddess
Join Date: Apr 2009
Location: Shady Pines Retirement Fort Wayne, In
Posts: 26,753
Bikes: Too many to list here check my signature.
Mentioned: 135 Post(s)
Tagged: 2 Thread(s)
Quoted: 1711 Post(s)
+1 I agree 250 or so. I would say right about now if you could trudge over there you might pick it up for shoveling his drivway LOL
__________________
Bianchis '90 Proto, '90 Campione del Fausto Giamondi Specialisma Italiano Mundo, '91 Boarala 'cross, '93 Project 3, '86 Volpe, '97 Ti Megatube, '93 Reparto Corse SBX

Others but still loved; '80 Batavus Professional, '87 Cornelo, '?? Jane Doe (still on the drawing board), '90ish Haro Escape SLX Bertoni "Speckled Trout"


02-06-10, 11:23 AM
Thrifty Bill
$250 would be a score for a personal keeper. $650 is ridiculous.

May take a while for the seller to get real on his price.

Which grade of tubing does this model have?

02-06-10, 07:36 PM
Senior Member
Thanks for all the help. I picked it up last night. The paint was not as nice as I had hoped but overall the components were in nice shape. Kind of a mixture of parts....... Dur-ace,105 and Campagnolo. The seller raced it in the 90's but has not rode it over 10 years. The serial number begins with a 4, so I am guessing it is a 1994. Surprised me that he agreed to my first offer of $250, but I think he just wanted it out of the garage.
I want to keep it as original as possible, but the wheels are tubulars. Does anyone still ride these? They still hold air but the tires need replaced. I am thinking it would be cheaper just to buy new clinchers that to have these rebuilt. Wheel building is one thing I have never done on a bike.
Wouldn't you know it the Columbus sticker is ripped right at the wrong spot. I am not sure what grade it is. maybe someone else can decipher it.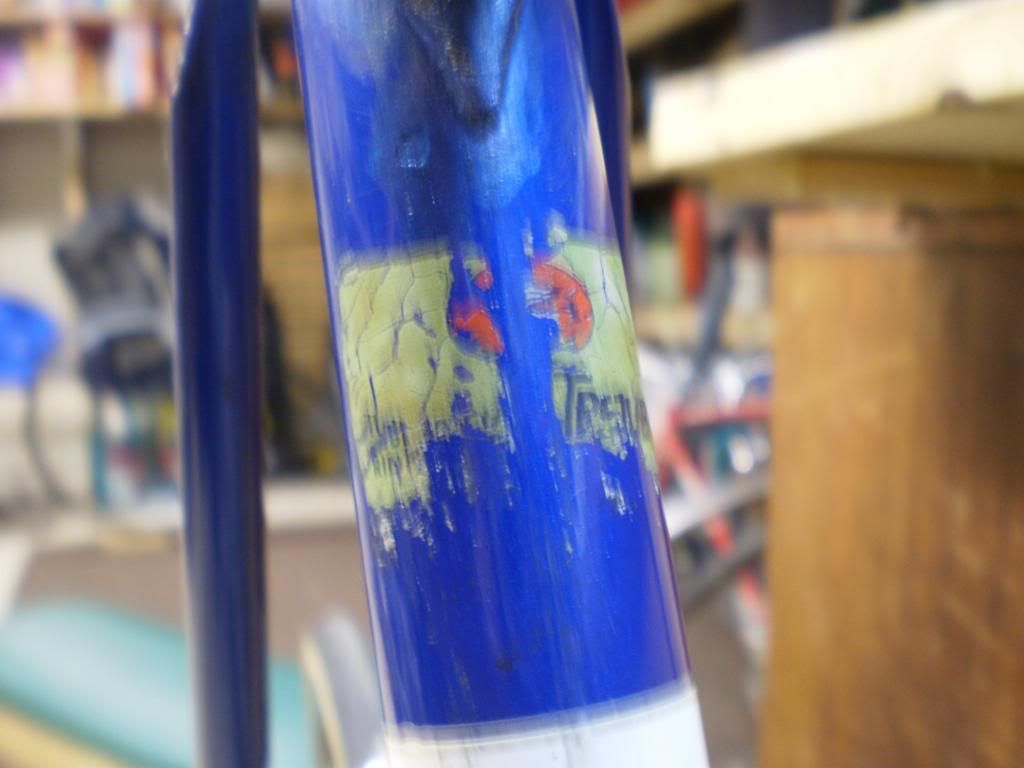 And a little better one than the CL pictures.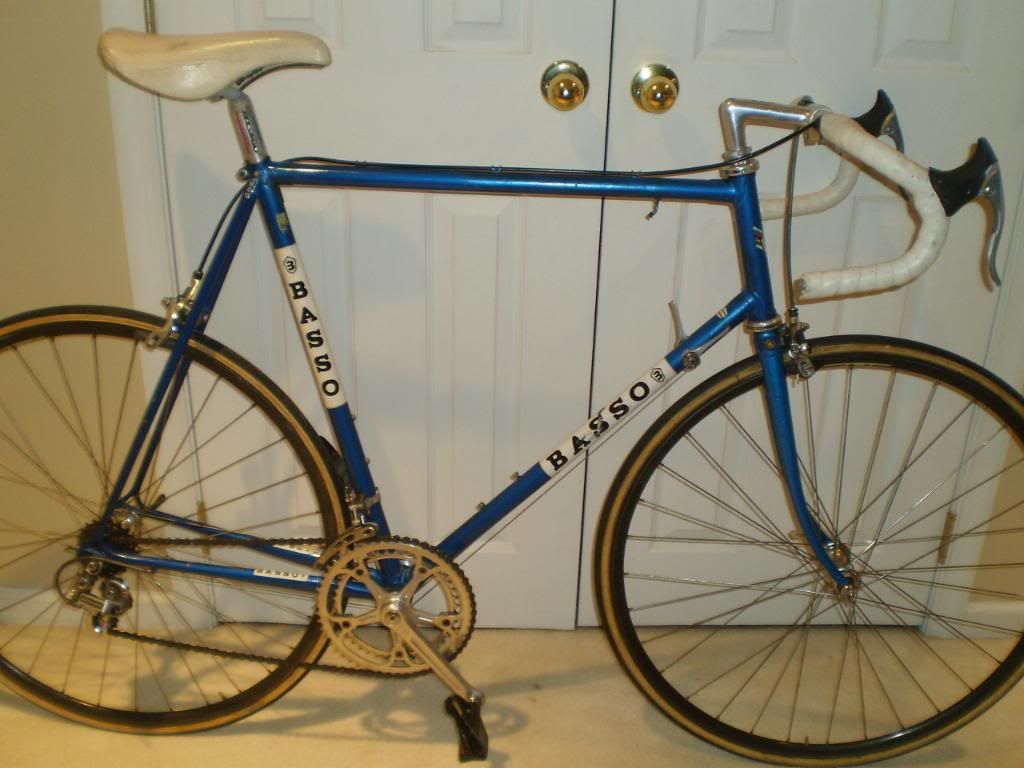 Thread
Thread Starter
Forum
Replies
Last Post
Classic and Vintage Bicycles: Whats it Worth? Appraisals.
Classic and Vintage Bicycles: Whats it Worth? Appraisals.
Classic and Vintage Bicycles: Whats it Worth? Appraisals.
Classic and Vintage Bicycles: Whats it Worth? Appraisals.
Classic and Vintage Bicycles: Whats it Worth? Appraisals.

Posting Rules
You may not post new threads
You may not post replies
You may not post attachments
You may not edit your posts
---
HTML code is Off
---