82 Miyata 610 touring

07-24-10, 11:36 PM
Senior Member
Join Date: Apr 2009
Location: Detroit
Posts: 10,327
Mentioned: 6 Post(s)
Tagged: 0 Thread(s)
Quoted: 14 Post(s)
Likes: 0
82 Miyata 610 touring
---
I think I should be thinning the herd, and although it pains me, I was thinking of selling my '82 Miyata 610 - depending on what I might be able to get for it.
What do you suppose it would be worth?
It is in superb condition, and includes has a Sakae Custom Triple Crank, Sakae Road Champion Randonneur bars, DiaCompe "g" brakes, Suntour Power ratcheting shifters, Suntour BlueLine Front Derailleur, Suntour V-GT-luxe rear derailleur, Araya 27"Alloy wheels.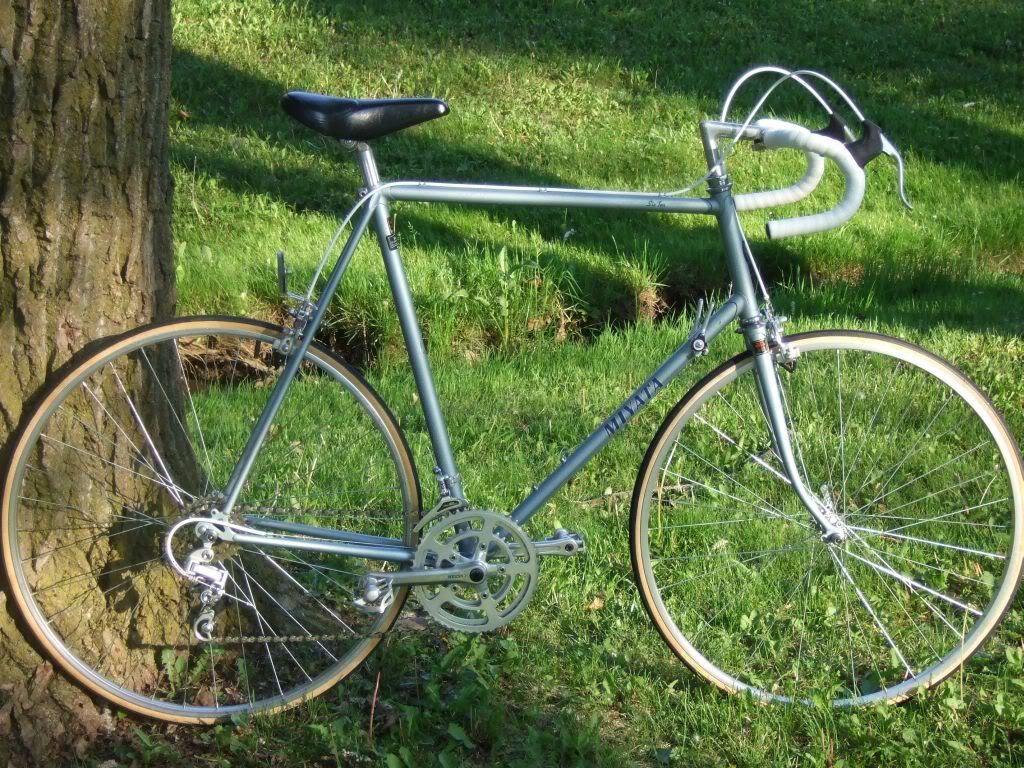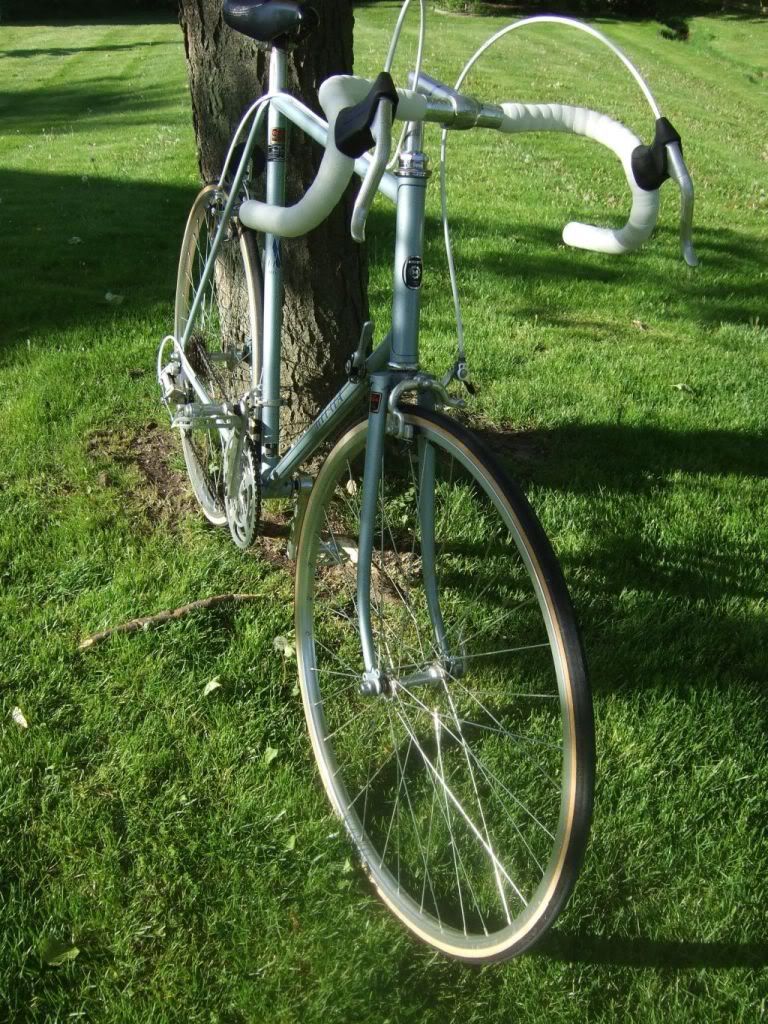 __________________
- Auchen

07-24-10, 11:53 PM
Bicycle Repair Man !!!
Around here a bike like that could fetch $300 - $400... with yours leaning toward the high side of that and mebbe even more depending on the market.

The 610 is a very nice bike and having seen a number of them stripped to the frame for repaints can say that they are very well put together with excellent brazing work.

07-25-10, 08:02 AM
Senior Member
Join Date: Oct 2006
Location: Cleveland,Ohio
Posts: 2,784
Mentioned: 1 Post(s)
Tagged: 0 Thread(s)
Quoted: 5 Post(s)
Likes: 0
Being one of the earlier years, with side pull rather than canti brakes, I would think it would be a an upper $200 to lower $300 bike in my neck of the woods.

07-25-10, 08:41 AM
Thrifty Bill
+1 Early 610s were not built to the standards of later 610s: high ten steel fork and stays, side pull caliper brakes, galvanized spokes, 27 inch wheels, lack of rack braze ons, only one set of bottle braze ons (I think). In addition, large size is a negative. In beautiful condition, which is a positive for sure. And it is a Miyata. Nuff said there. $275 to $325. I would probably start at the $325 mark around here.
---
Last edited by wrk101; 07-25-10 at

09:00 AM

.
Thread
Thread Starter
Forum
Replies
Last Post
Classic and Vintage Bicycles: Whats it Worth? Appraisals.
Classic and Vintage Bicycles: Whats it Worth? Appraisals.
Classic and Vintage Bicycles: Whats it Worth? Appraisals.

Posting Rules
You may not post new threads
You may not post replies
You may not post attachments
You may not edit your posts
---
HTML code is Off
---