How would you advertise this?

07-26-10, 01:39 PM
Senior Member
Join Date: Nov 2008
Location: niagara region
Posts: 358
Bikes: 1987 bianchi campione d'italia, 1970's eatons glider, 1990's hybrid, 1992 trek antelope
Mentioned: 0 Post(s)
Tagged: 0 Thread(s)
Quoted: 0 Post(s)
Likes: 0
Liked 0 Times in 0 Posts
How would you advertise this?
---
I came across this bike last weekend and after careful? thought, decided to go ahead and use some of the parts bin stuff building up. It is a ladies free spirit. Originally equipped with 650A's, northroads type handlebar and a Suntour honor rear derailleur making it a 5-speed.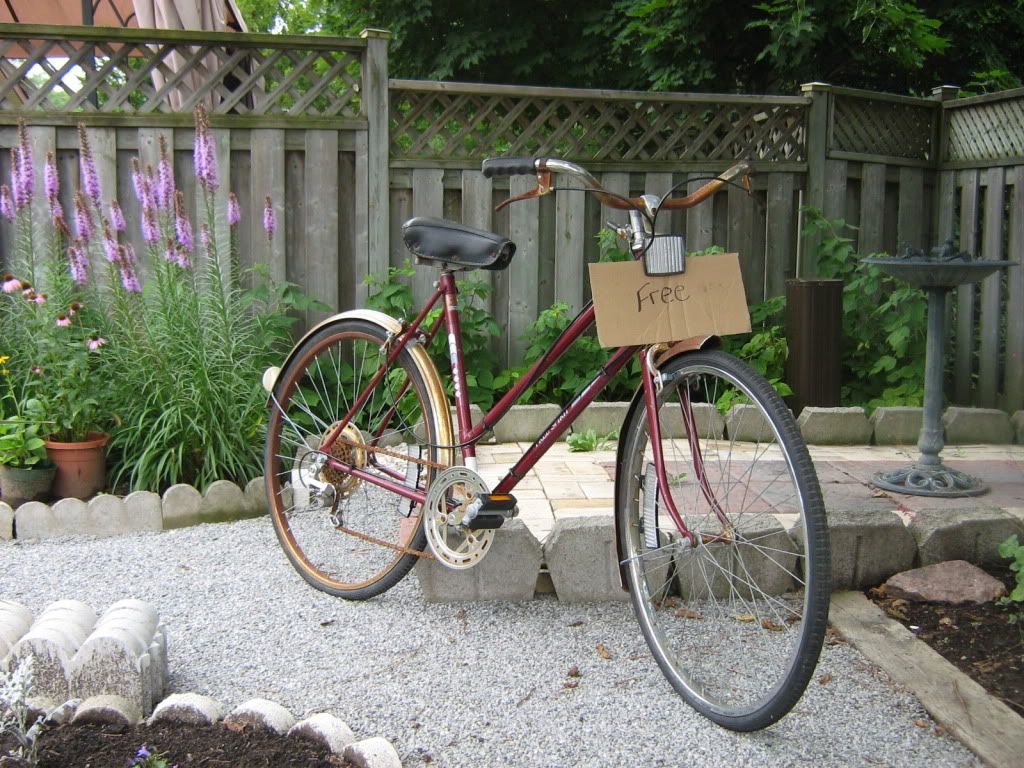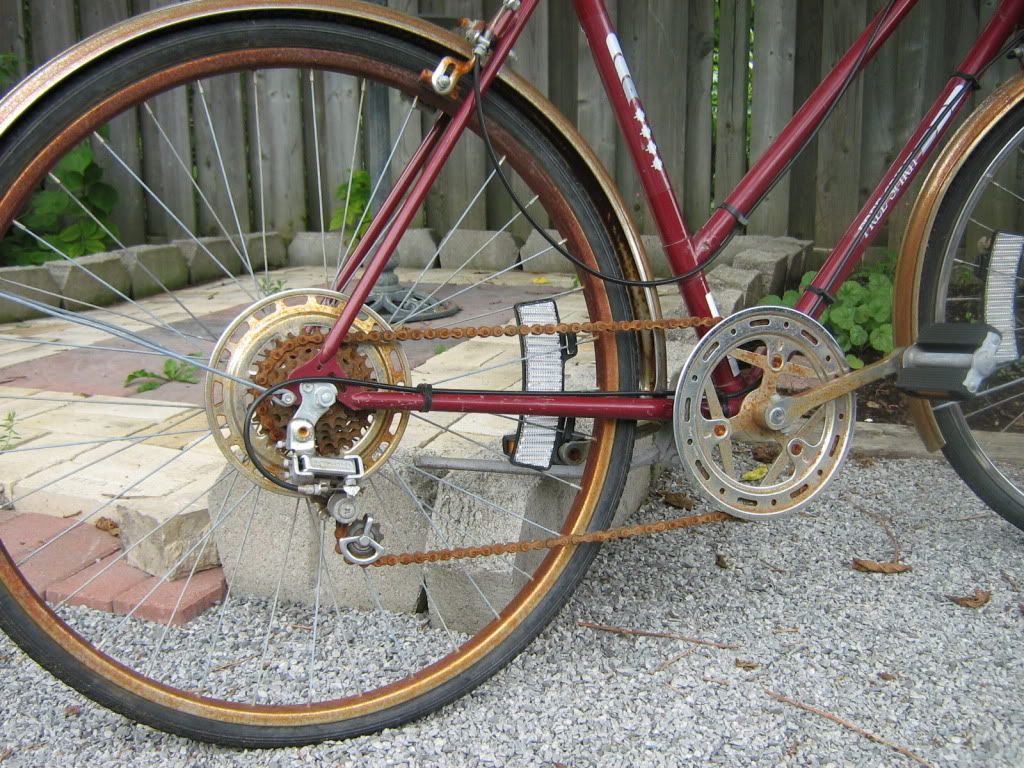 Also worth mentioning is that it came with full steel fenders. Now, I don't really need to get into another type of wheel... 650A's and the expanding parts bin bloat. So I took off the wheels and found that 27's don't fit with the front fender. Then I removed the front fender and... voila!... it does fit. So in my haste, I remove the rear fender and install a rear 27 inch wheel and it fits also. The rear wheel comes with a six speed freewheel. In the parts bin happens to be a fully assembled drop handlebar with brakes, foam stuff and stem. On it goes...

Happens that I have in the parts bin a set of very short side pull brakes that I had to modify for a ladies frame. Brake cable routing for the rear.
What would you call a bike that was a cruiser and now is a road style bike?

07-26-10, 01:45 PM
Thrifty Bill
I would call it a road bike, due to the drop bars. You took on a project with that one. I have picked up a few similar to that, and took them straight to my favorite thrift store and donated them (they can sell anything). I swear, if they were selling $10 bills for $20, people would buy them!

I would change out that saddle, if you have something in the bin.
Thread
Thread Starter
Forum
Replies
Last Post
General Cycling Discussion

Posting Rules
You may not post new threads
You may not post replies
You may not post attachments
You may not edit your posts
---
HTML code is Off
---