Raleigh Capri

09-10-10, 04:38 PM
Senior Member
Join Date: Jul 2010
Location: Somewhere Between The Beginning And The End
Posts: 1,994
Mentioned: 0 Post(s)
Tagged: 0 Thread(s)
Quoted: 0 Post(s)
Likes: 0
Liked 0 Times in 0 Posts
Raleigh Capri
---
I have a Raleigh Capri frame that is 25" way too large for me and wonder if it's worth trying to sell or should I just junk it. The serial number is 13 9110063 I was going to build it for myself but I did not realize how big a 25" frame really was YIKES the thing is huge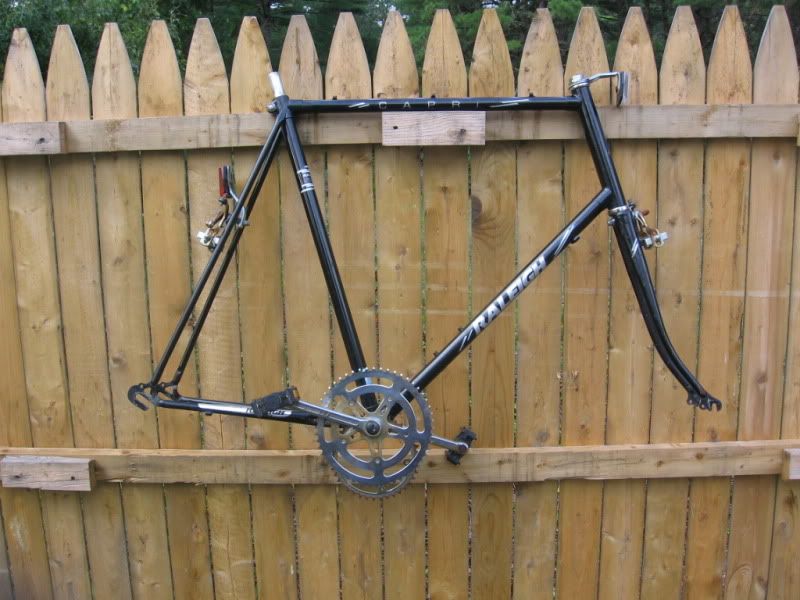 05-21-16, 08:24 AM
Member
Join Date: Oct 2015
Posts: 28
Mentioned: 0 Post(s)
Tagged: 0 Thread(s)
Quoted: 1 Post(s)
Likes: 0
Liked 0 Times in 0 Posts
Say, I ran across the whole net trying to date a bike that's the same decorations of the bike you had 6 years ago. I'm looking at a C/L ad for 45 bucks and trying to discover if it's worth it. Did you ever discover the date that bike was made? 81, 91? serial number on BB or seat post? USA, Taiwan or England? was it chrome molly or just steel? Apparently, yours is the only photo of that year with those exact decals on the net, go figure?
Originally Posted by
Capecodder
I have a Raleigh Capri frame that is 25" way too large for me and wonder if it's worth trying to sell or should I just junk it. The serial number is 13 9110063 I was going to build it for myself but I did not realize how big a 25" frame really was YIKES the thing is huge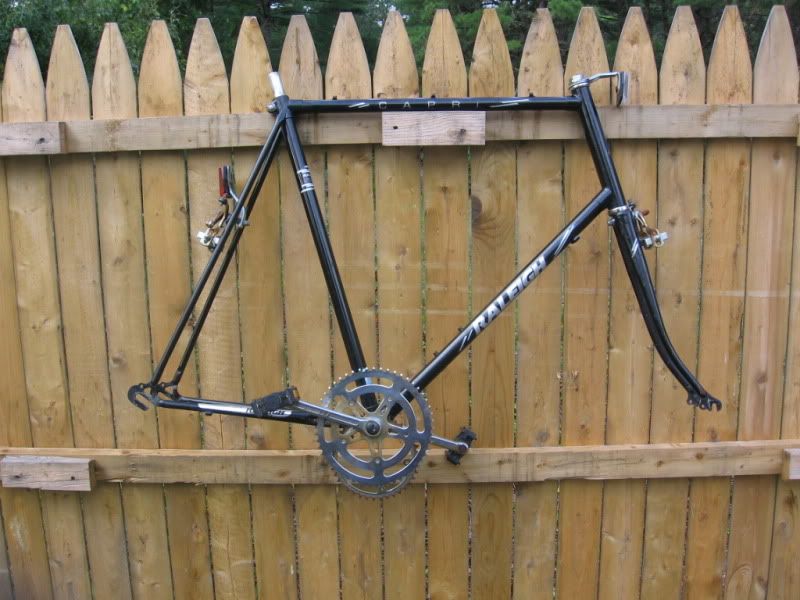 05-21-16, 08:44 AM
It's a low-end Raleigh. Not worth very much, but certainly not junk. Like @
JJPistols
said, I'd throw it up on Craigslist for $50, advertise it as a good fixed gear candidate, and take what I could get.

05-21-16, 10:04 AM
Thunder Whisperer
Join Date: Apr 2008
Location: NE OK
Posts: 8,852
Bikes: '06 Kona Smoke
Mentioned: 6 Post(s)
Tagged: 0 Thread(s)
Quoted: 274 Post(s)
Likes: 0