Vintage find has me stumped

02-15-11, 01:59 AM
Member
Join Date: Aug 2010
Posts: 25
Mentioned: 0 Post(s)
Tagged: 0 Thread(s)
Quoted: 0 Post(s)
Likes: 0
Liked 0 Times in 0 Posts
Vintage find has me stumped
---
Hello everyone,
I was wondering whether anyone can give me a hint as to what kind of bike this is. I recently picked up this old road bike at a yard sale, it has an odd seat stay unlike anything I have come across. As you can see its been crudely painted and further excavation couldn't uncover any brand. It has Columbus dropouts and came with Suntour Superbe equipment and Sugino cranks. I couldn't find a serial on the BB.
Anyways here are some pics.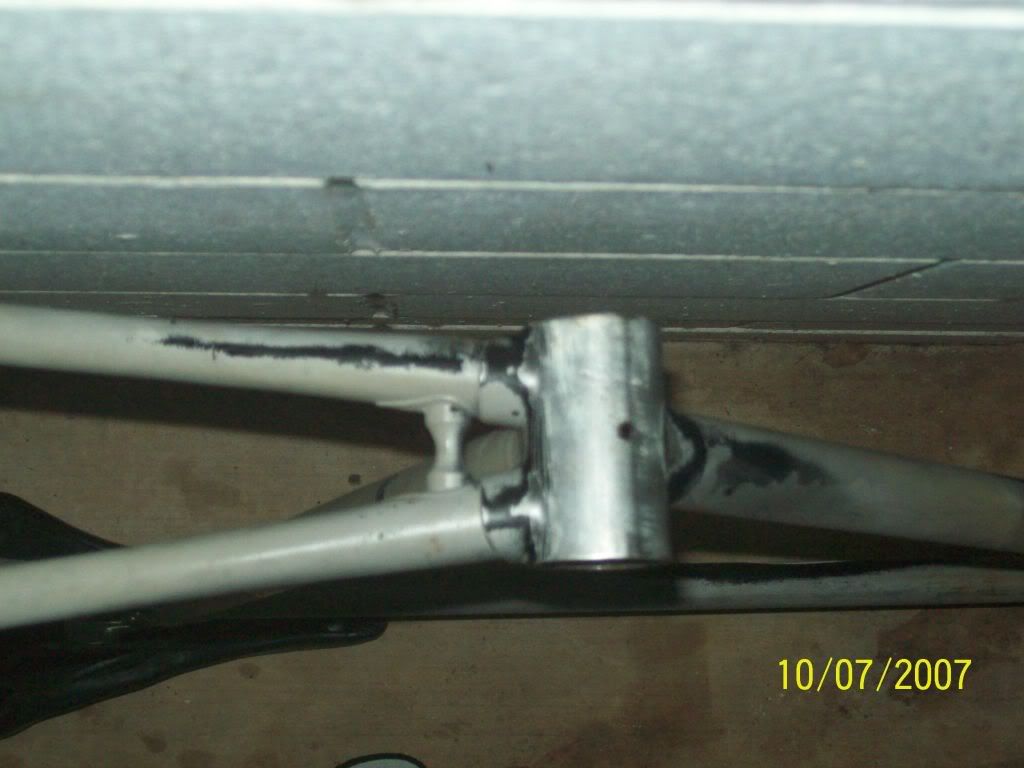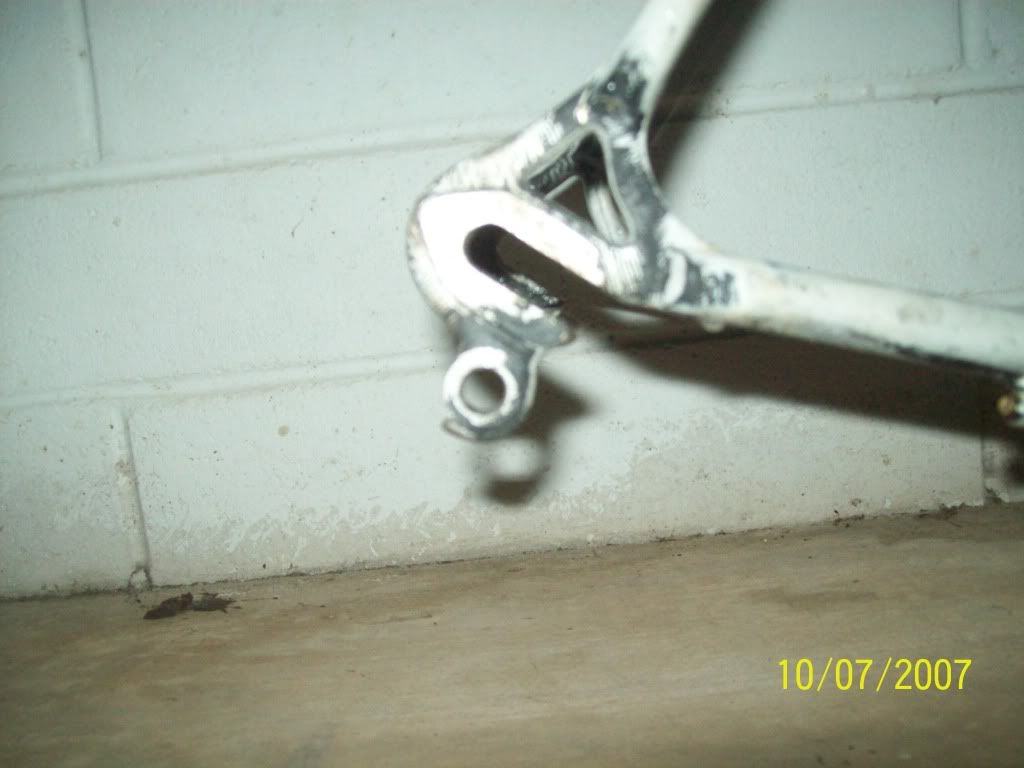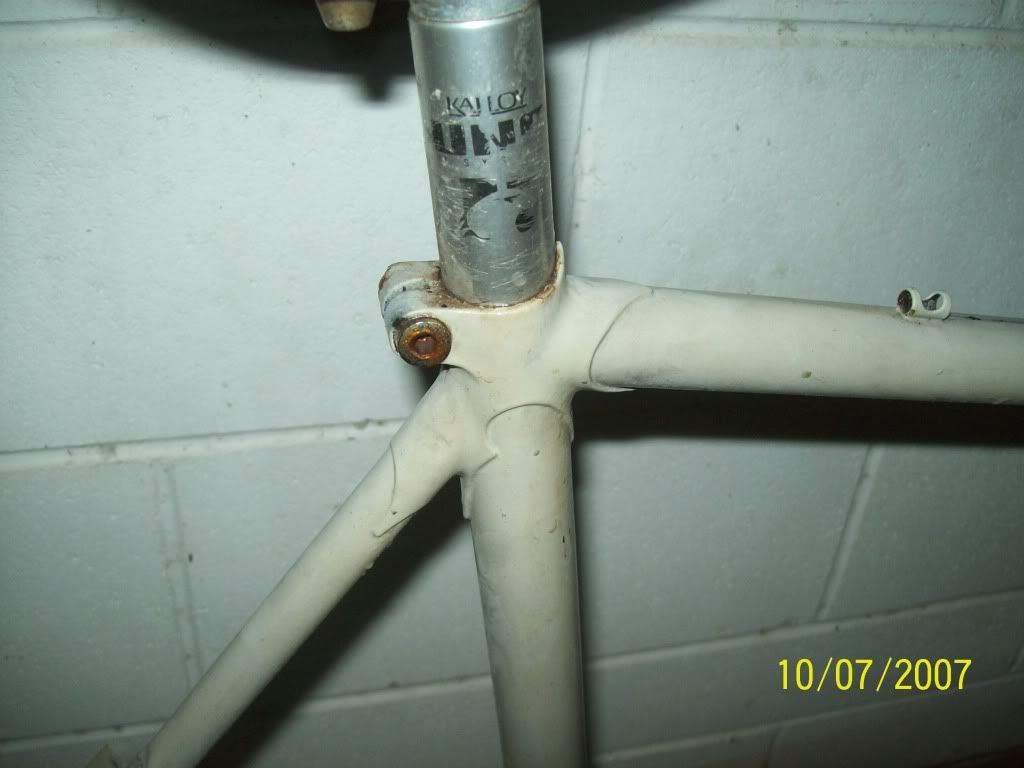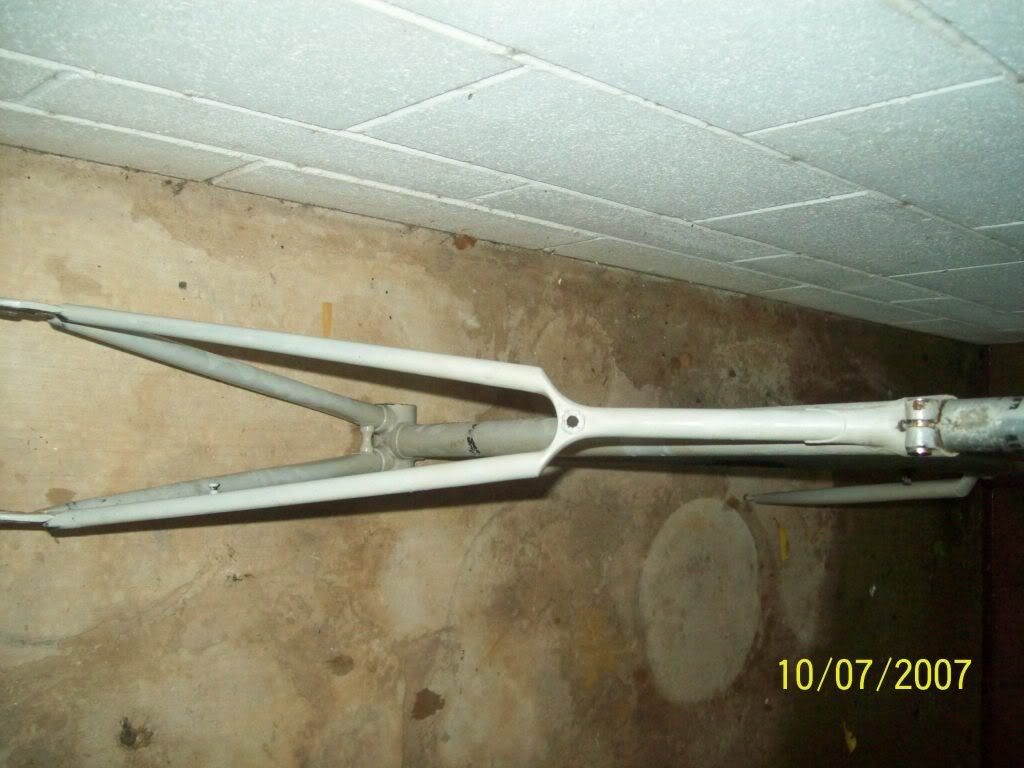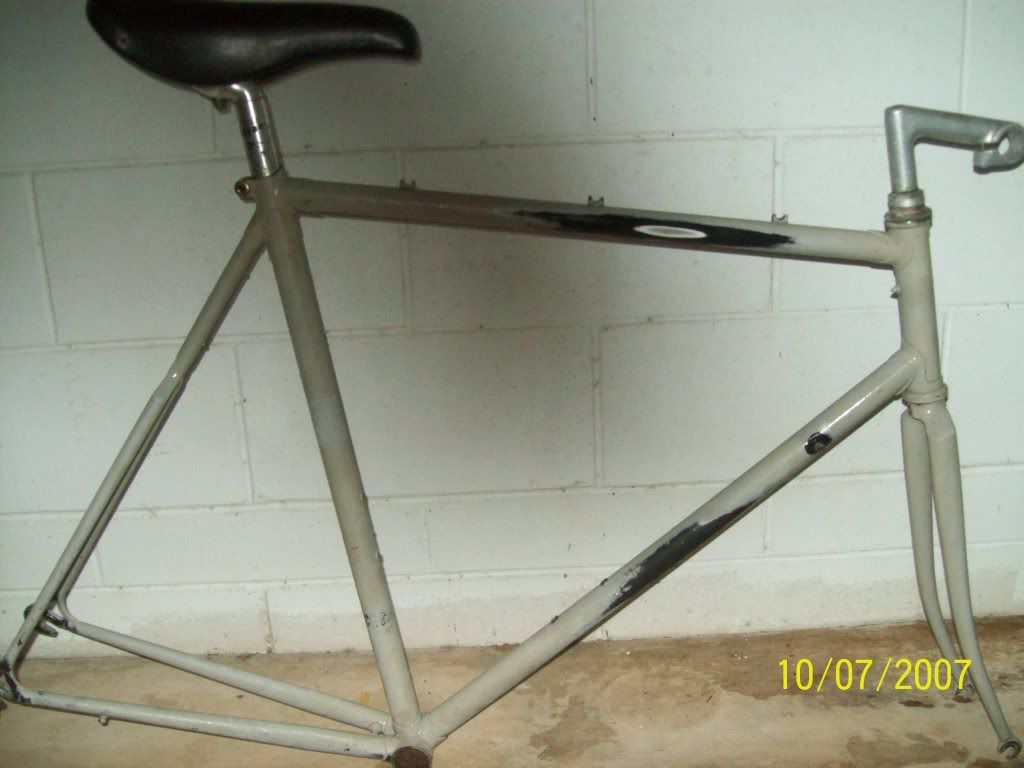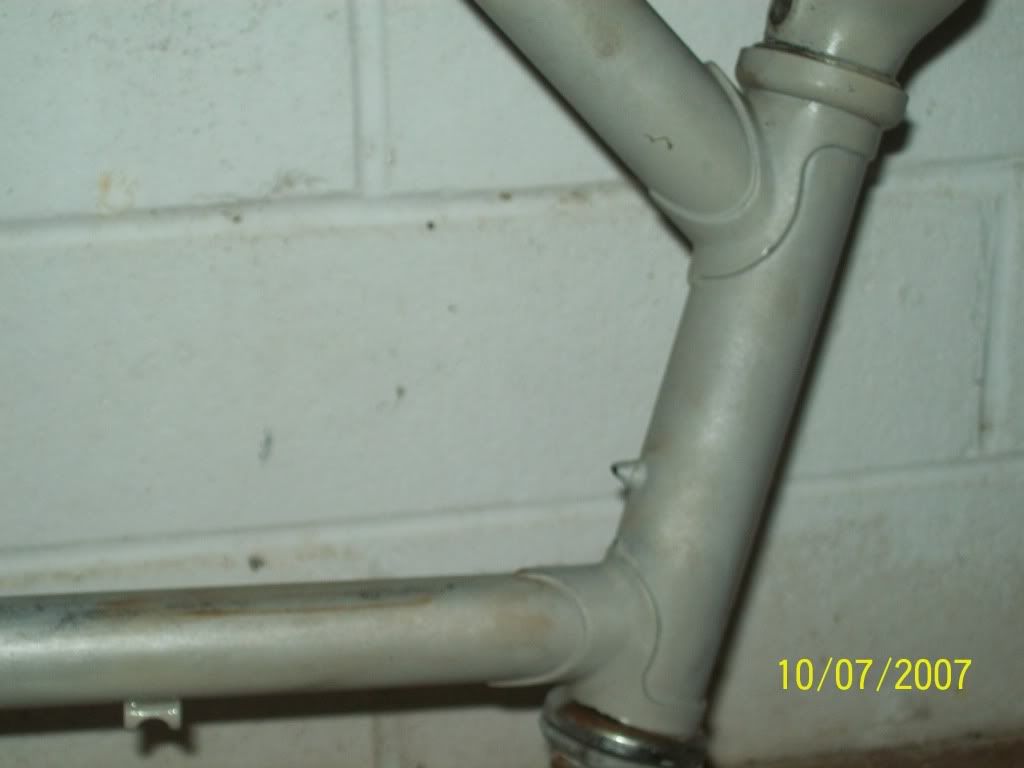 02-15-11, 10:41 PM
Senior Member

02-16-11, 12:15 AM
Member
Join Date: Aug 2010
Posts: 25
Mentioned: 0 Post(s)
Tagged: 0 Thread(s)
Quoted: 0 Post(s)
Likes: 0
Liked 0 Times in 0 Posts
Thank you for the replies. I also thought the seat stays looked quite pretty. Did they offer any advantage over regular stays.

@ TugaDude, ill take your advice and get it painted. I doubt it would be worth much but it would certainly be something different.

02-16-11, 01:25 AM
Made in Taiwan
Join Date: Sep 2008
Location: Vancouver
Posts: 171
Bikes: Camerotti ti roadbike, Old Sears Free Spirit Tange Hi-Ten Single Speed built from a 12 speed, 1997 Cannondale CAD3 r500 with Shimano 6400 groupset
Mentioned: 3 Post(s)
Tagged: 0 Thread(s)
Quoted: 26 Post(s)
Likes: 0
Liked 0 Times in 0 Posts
__________________
All dogs want to be lap dogs doesn't matter the size
-Animal loving friend

02-16-11, 09:09 AM
Senior Member
while I'm not a structural engineer, the rear stay configuration has to have some effect on the handling and/or ride of the bike I would think. The effect could be very negligible.
Basically, what you get is a very distinctive bike design, a design affectation perhaps, that is unique to certain builders. Diamant is one such builder and I see strong similarities between the frame you have and the one linked above. Not exact, of course, but similar.
I have a hard time believing someone got their hands on a nice frame and painted over chrome lugs, but I've been surprised before!

02-16-11, 10:39 AM
Senior Member
Join Date: Sep 2007
Posts: 2,543
Mentioned: 0 Post(s)
Tagged: 0 Thread(s)
Quoted: 2 Post(s)
Likes: 0
This seat cluster, posted by s70rguy (on the linked Diamant thread) is a dead ringer for yours:
So I'd say "Diamant", too. Anybody know where I can find one in 64-65cm?
SP
Bend, OR
Thread
Thread Starter
Forum
Replies
Last Post

Posting Rules
You may not post new threads
You may not post replies
You may not post attachments
You may not edit your posts
---
HTML code is Off
---