A couple of old RD' a Campy and Huret.

12-10-11, 07:20 PM
Senior Member
Join Date: Oct 2011
Location: Fairplay Co
Posts: 8,034
Bikes: Current 79 Nishiki Custum Sport, Jeunet 620, notable previous bikes P.K. Ripper loop tail, Kawahara Laser Lite, Paramount Track full chrome, Raliegh Internatioanl, Motobecan Super Mirage. 59 Crown royak 3 speed
Mentioned: 21 Post(s)
Tagged: 1 Thread(s)
Quoted: 446 Post(s)
A couple of old RD' a Campy and Huret.
---
I picked these up today for $5 at yard sale are they worth anything? The first is a Campagnolo steel Valantino extra looks kinda cheep for a campy part. Also how does this mount is it missing something or does it just mount over the rear axcel like it appears to.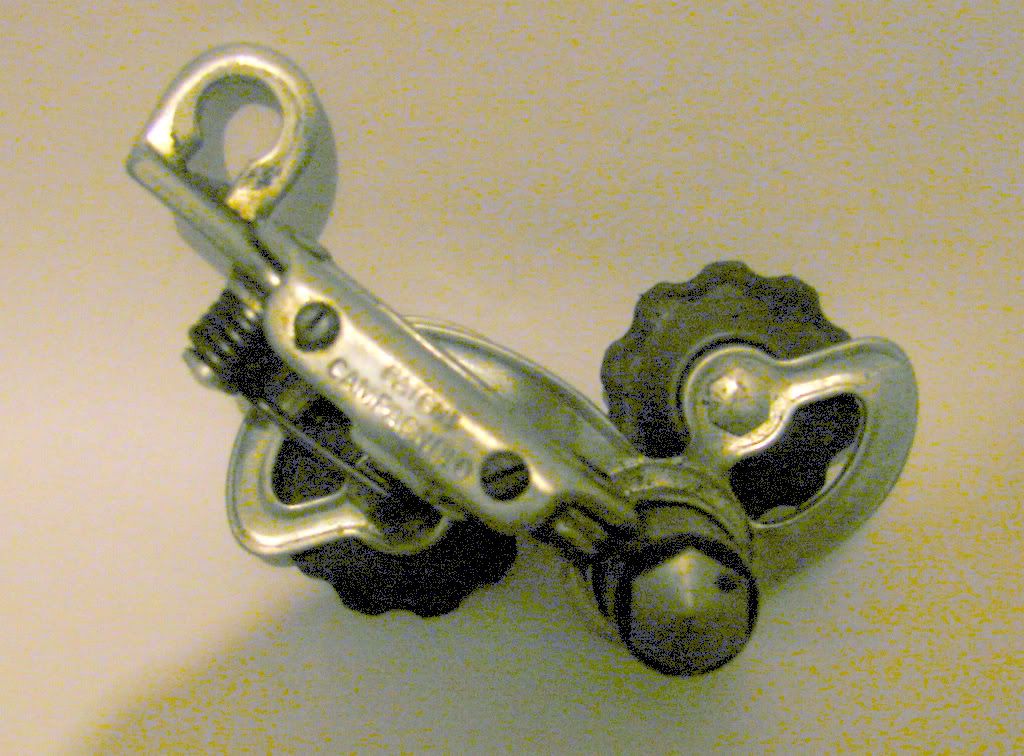 The second is a older Huret which looks like it might work pretty good on a build I'm planning it has 2 quick tension settings and can be set up as a long 28 or short 24. This one seems to have real good action.
Thread
Thread Starter
Forum
Replies
Last Post

Posting Rules
You may not post new threads
You may not post replies
You may not post attachments
You may not edit your posts
---
HTML code is Off
---