Claud Butler Identicication

04-28-12, 06:52 AM
Newbie
Join Date: Apr 2012
Posts: 1
Mentioned: 0 Post(s)
Tagged: 0 Thread(s)
Quoted: 0 Post(s)
Likes: 0
Liked 0 Times in 0 Posts
Claud Butler Identicication
---
I have owned this bike for 37 years and just finished restoring it for the second time. I think it is a 1953 Claude Butler International Sprint bike. The serial number is 91153 and it has some unusual features especially at the rear of the frame with its drop down lugs. I am open to any other suggestions as to what model it may be.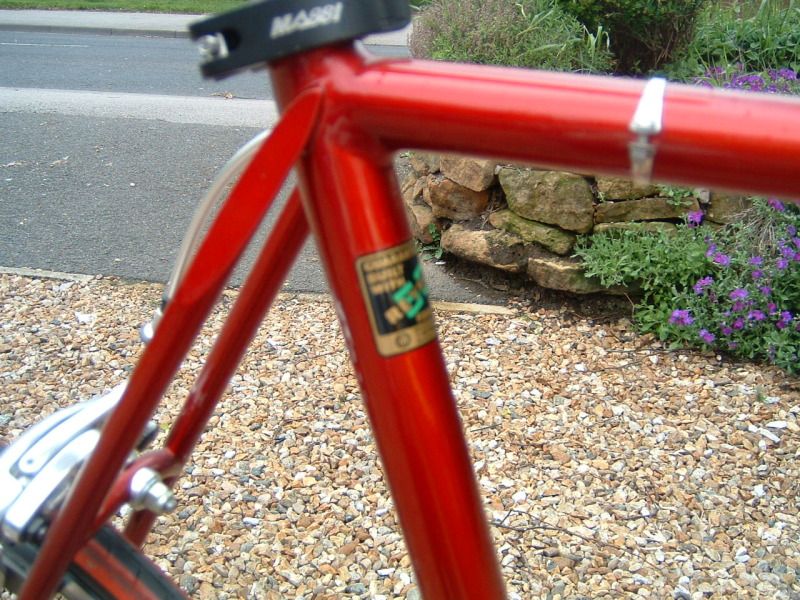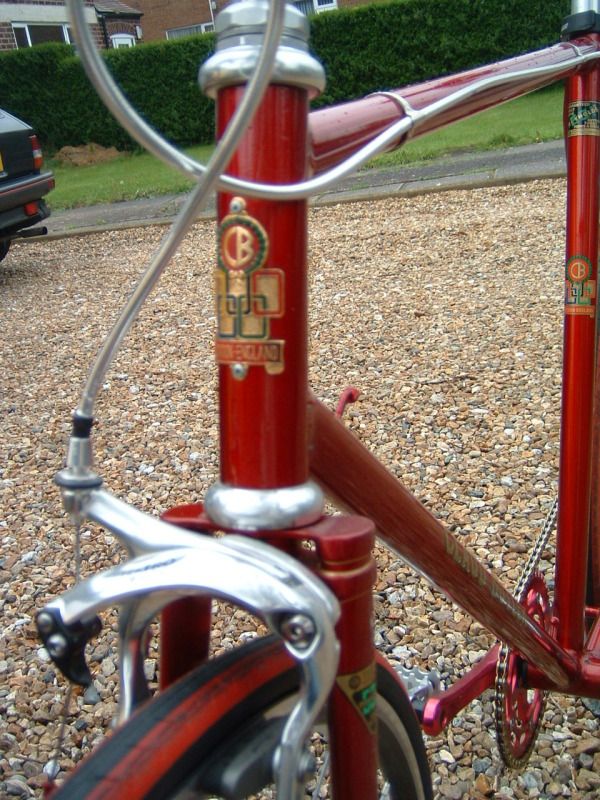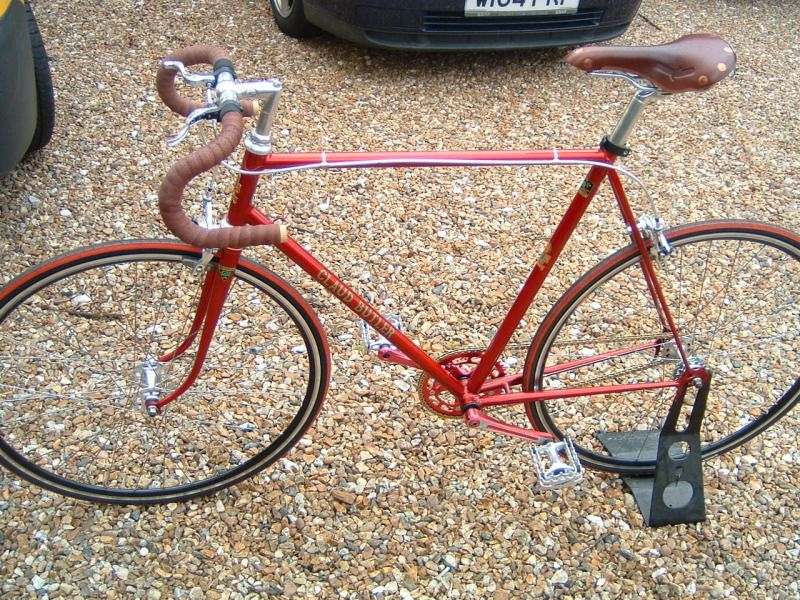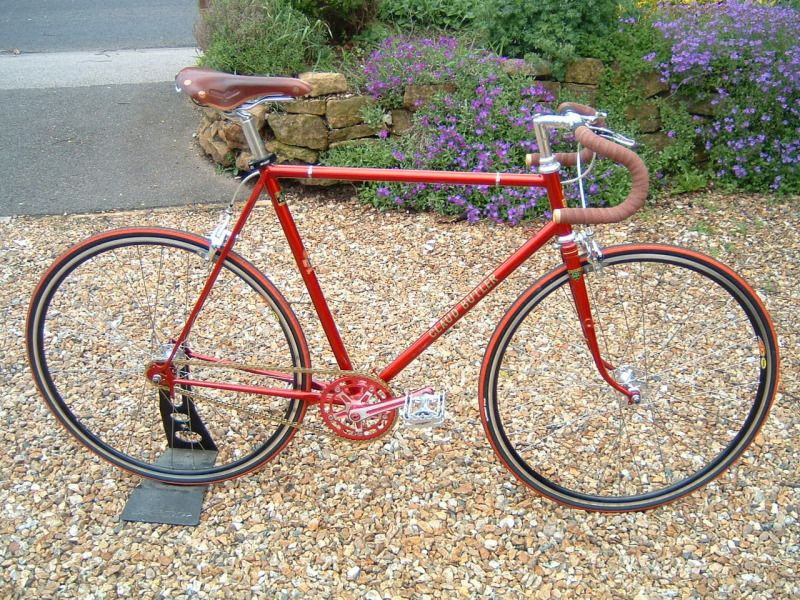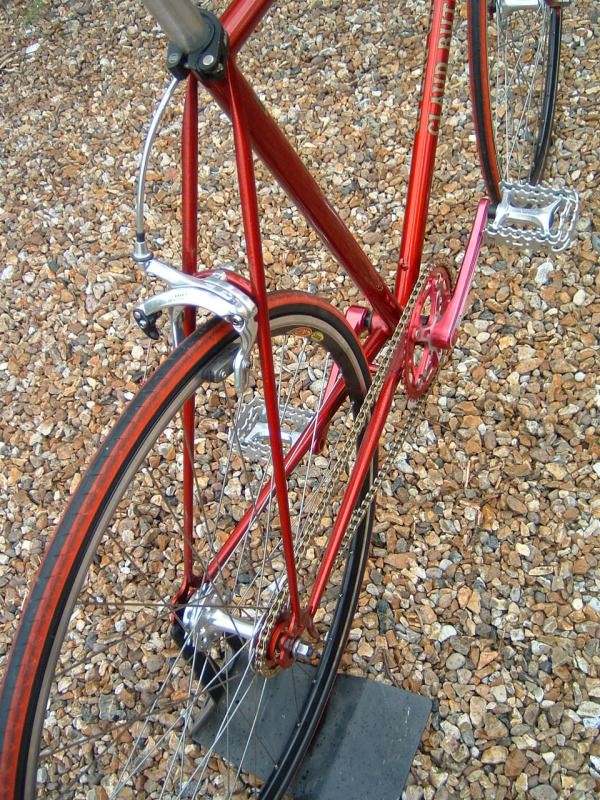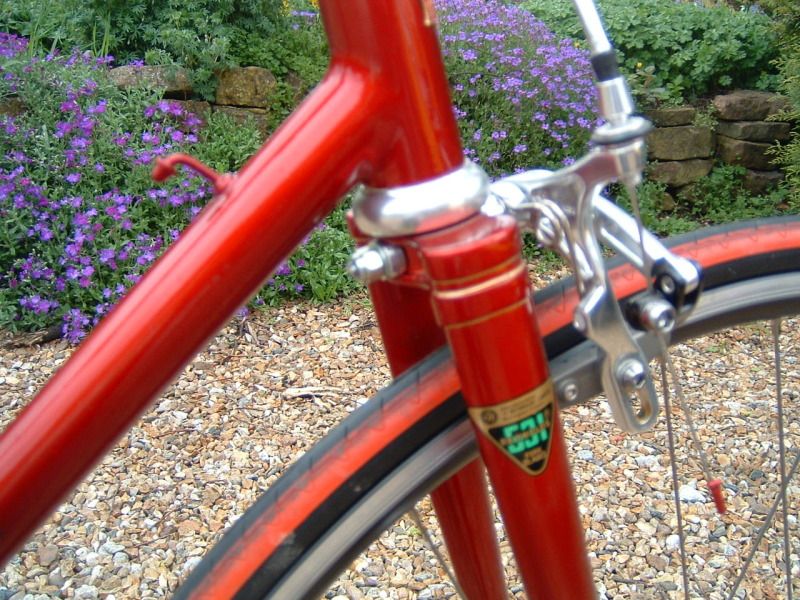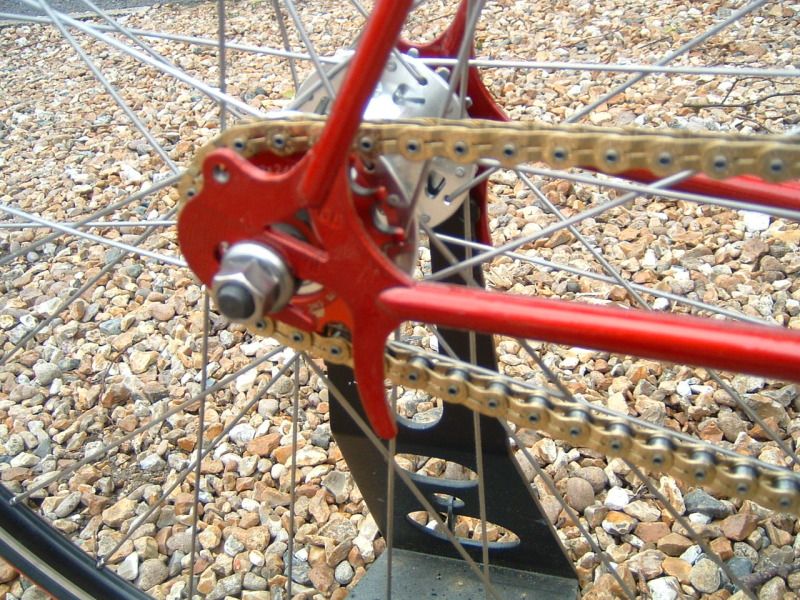 ---
Last edited by yamman; 04-28-12 at

06:56 AM

. Reason: adding photos

05-07-12, 07:04 AM
Junior Member
Join Date: Mar 2012
Location: Broadstairs, Kent, England
Posts: 6
Bikes: Claud Butler (something old)
Mentioned: 0 Post(s)
Tagged: 0 Thread(s)
Quoted: 0 Post(s)
Likes: 0
Liked 0 Times in 0 Posts
Lovely bike, have you tried this site:
https://homepage.ntlworld.com/nkilgariff/
It has a lot of old catalogues from Claud Butler, you may be able to find a picture of your bike. It could be an International Club.
I have a Claud Butler Torino (early 1970's) that I am going to restore; get it resprayed to something like the original colour.
Hope you are successful in finding the model of your bike
---
Last edited by hope1995; 05-07-12 at

07:10 AM

.

05-07-12, 09:33 AM
Senior Member
Join Date: Apr 2007
Location: Thunder Bay, Ontario, Canada - burrrrr!
Posts: 11,265
Bikes: 1958 Rabeneick 120D, 1968 Legnano Gran Premio, 196? Torpado Professional, 2000 Marinoni Piuma
Mentioned: 201 Post(s)
Tagged: 0 Thread(s)
Quoted: 1241 Post(s)
Likes: 0
I am anything but an expert on the Claude Butler line of bicycles, however, a customer of mine recently sent me pictures of a 1954 Claude Butler Jubilee, and your bicycle looks to have a remarkably similar frame set.
I just went to look for the picture, but it would appear that I have deleted the email the picture was attached to. Sorry about that but this
1954 Claude Butler catalog
might help shed some light on the issue...
According to the catalog, the Sprint model was of track bike configuration, and the one you have is not a track bike, in my opinion.
When you are doing your searching for Claude Butler, add the word catalog, and you might get more results that will prove helpful.
__________________
"98% of the bikes I buy are projects".
Thread
Thread Starter
Forum
Replies
Last Post
Classic and Vintage Bicycles: Whats it Worth? Appraisals.
Classic and Vintage Bicycles: Whats it Worth? Appraisals.

Posting Rules
You may not post new threads
You may not post replies
You may not post attachments
You may not edit your posts
---
HTML code is Off
---