Triumph Ravine

10-02-13, 03:48 PM
Junior Member
Join Date: Sep 2013
Posts: 6
Mentioned: 0 Post(s)
Tagged: 0 Thread(s)
Quoted: 0 Post(s)
Likes: 0
Liked 0 Times in 0 Posts
Triumph Ravine
---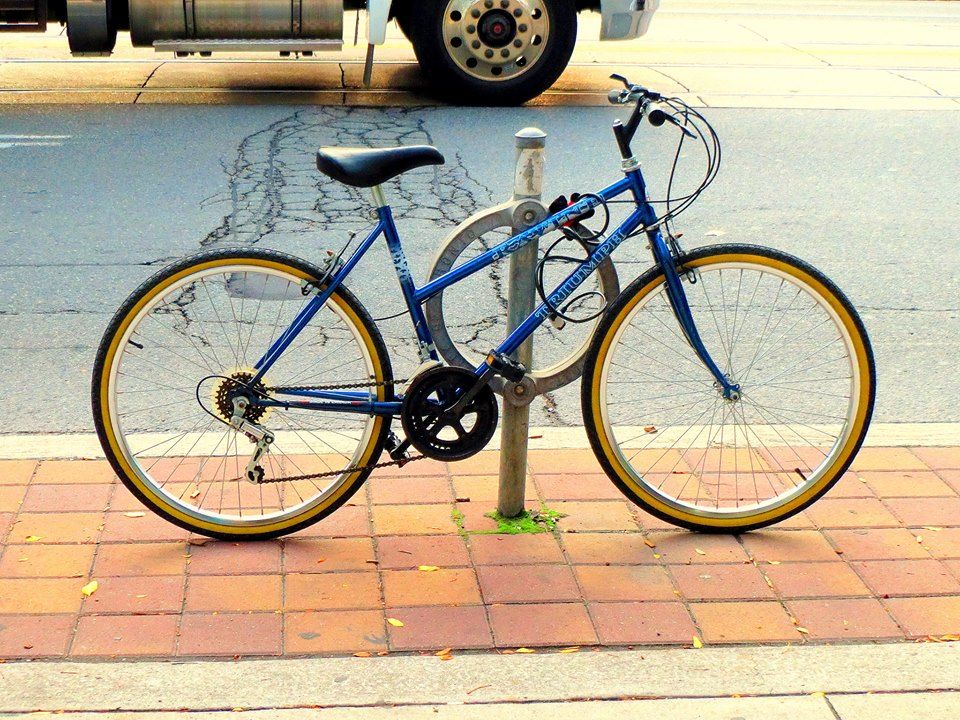 It says Ravine Triumph.
The owner is willing to sell it for $50 with no problems. It looks pretty light, and maybe has hybrid tires but I'm not sure.
What do you think the value of it is? Also if someone could explain that odd chain, it would be greatly appreciated.
If you have no idea what its worth, you can let me know how much you would pay for this bike

Thank you
Edit; omg its not an odd chain hnggg its the back derailleur, I'm totally mechanically challenged. It just means its a speed where the chain is looser, right?
---
Last edited by gatona; 10-02-13 at

04:08 PM

.

10-02-13, 04:15 PM
Bianchi Goddess
Join Date: Apr 2009
Location: Shady Pines Retirement Fort Wayne, In
Posts: 27,308
Bikes: Too many to list here check my signature.
Mentioned: 142 Post(s)
Tagged: 2 Thread(s)
Quoted: 1933 Post(s)
It looks light compared to what? It looks to me like a pretty basic bike with bolt on steel wheels.


If it is ready to ride trouble free for the next year $50 probably isn't a bad price for an around town bike. I wouldn't recommend it as a commuter though.



Chain looks fine to me.
__________________
Bianchis '90 Proto, '90 Campione del Fausto Giamondi Specialisma Italiano Mundo, '91 Boarala 'cross, '93 Project 3, '86 Volpe, '97 Ti Megatube, '93 Reparto Corse SBX

Others but still loved; '80 Batavus Professional, '87 Cornelo, '?? Jane Doe (still on the drawing board), '90ish Haro Escape SLX Bertoni "Speckled Trout"


10-02-13, 04:36 PM
Senior Member
It's about as low-end as you can get. Looks to be a wal-mart level bike. $50 would be pushing it, I'd try for $40. With steel rims and stamped steel brake calipers, the brakes will not work very well even if set up correctly. Also looks like a no-name rear derailleur so it probably won't shift too great either.
Thread
Thread Starter
Forum
Replies
Last Post
Classic and Vintage Bicycles: Whats it Worth? Appraisals.
Classic and Vintage Bicycles: Whats it Worth? Appraisals.
Classic and Vintage Bicycles: Whats it Worth? Appraisals.

Posting Rules
You may not post new threads
You may not post replies
You may not post attachments
You may not edit your posts
---
HTML code is Off
---