Bench vise user
Join Date: Jul 2015
Bikes: 2004 Orbea Marmaloda, 1982 S12-S LTD, 1956? Maino, 1985 Sagres
Posts: 530
Mentioned: 3 Post(s)
Tagged: 0 Thread(s)
Quoted: 77 Post(s)
Suntour bar end and stem shifters
---
Hello all,
I have three sets of shifters for sale. The top ones are a pair of Suntour ratcheting bar end shifters. $50 OBO
The left ones are Suntour ratcheting stem shifters. $25 OBO
The right ones don't ratchet, and are missing their outer discs and screws. I'll throw them in with either of the others.
Shipping should be about $3 for a first class envelope.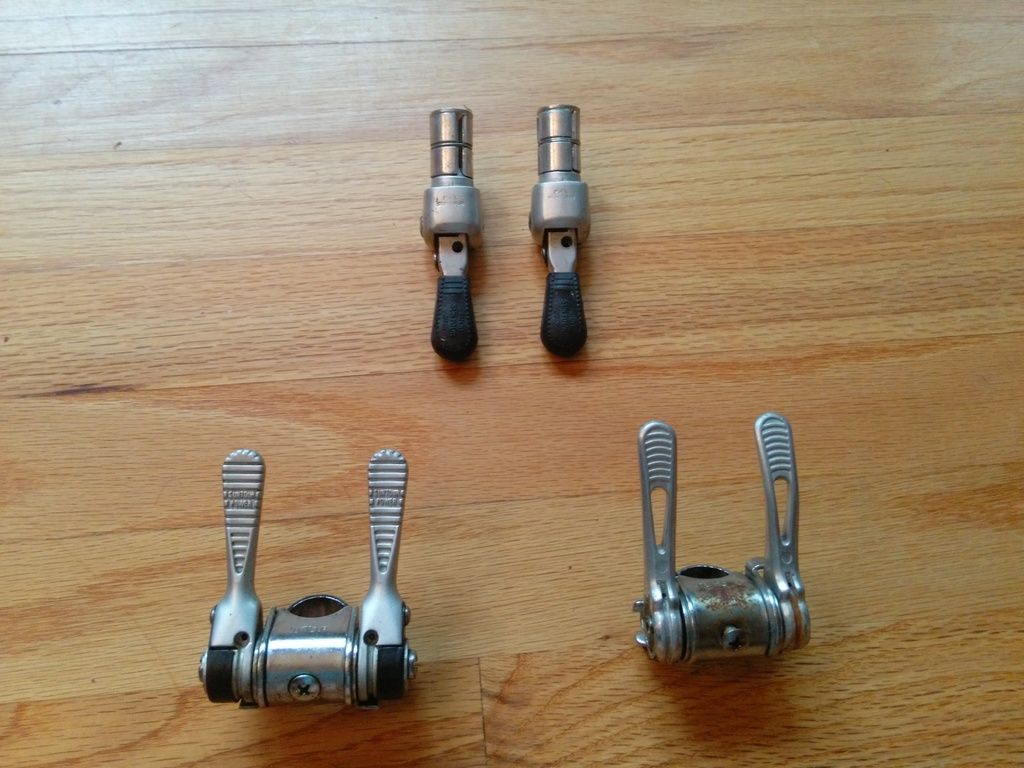 __________________
I'll give you my shifters when you pry them from my cold, steel downtube.