3TTT red infill Mod. Competizione Handlebar + 90mm Record v2 stem w/Campy brake posts

07-31-20, 10:32 PM
www.theheadbadge.com
Join Date: Sep 2005
Location: Southern Florida
Posts: 25,199
Bikes: https://www.theheadbadge.com
Mentioned: 51 Post(s)
Tagged: 0 Thread(s)
Quoted: 986 Post(s)
3TTT red infill Mod. Competizione Handlebar + 90mm Record v2 stem w/Campy brake posts
---
Time to let this one go - stem is too short for my needs, and I can't bring myself to undo the white bar tape. This is a combination of a very nice 3TTT Competizione handlebar, a 90mm Record stem (which, though it has some marks, is extremely presentable at the right installation height - front bolt is rusty though) and pre-installed Campagnolo brake clamp/studs (sorry, I'm keeping those nice NR levers!).
Bars: 40mm C-T-C
Stem: 90mm / 22.2mm quill / 26.0 clamp
As you can see, the tape needs a good scrubbing, but as it was not used much at all, once the grit is cleaned up, it should come out looking nice. Of course, this is only a bonus to the whole package.
Both bar and stem have red infill, which compliments the red vinyl finishing tape. Some say that all this red should make your bike 3mph faster...

$115 + shipping. PayPal only, buyer covers fees.
Don't like the price? PM me an offer...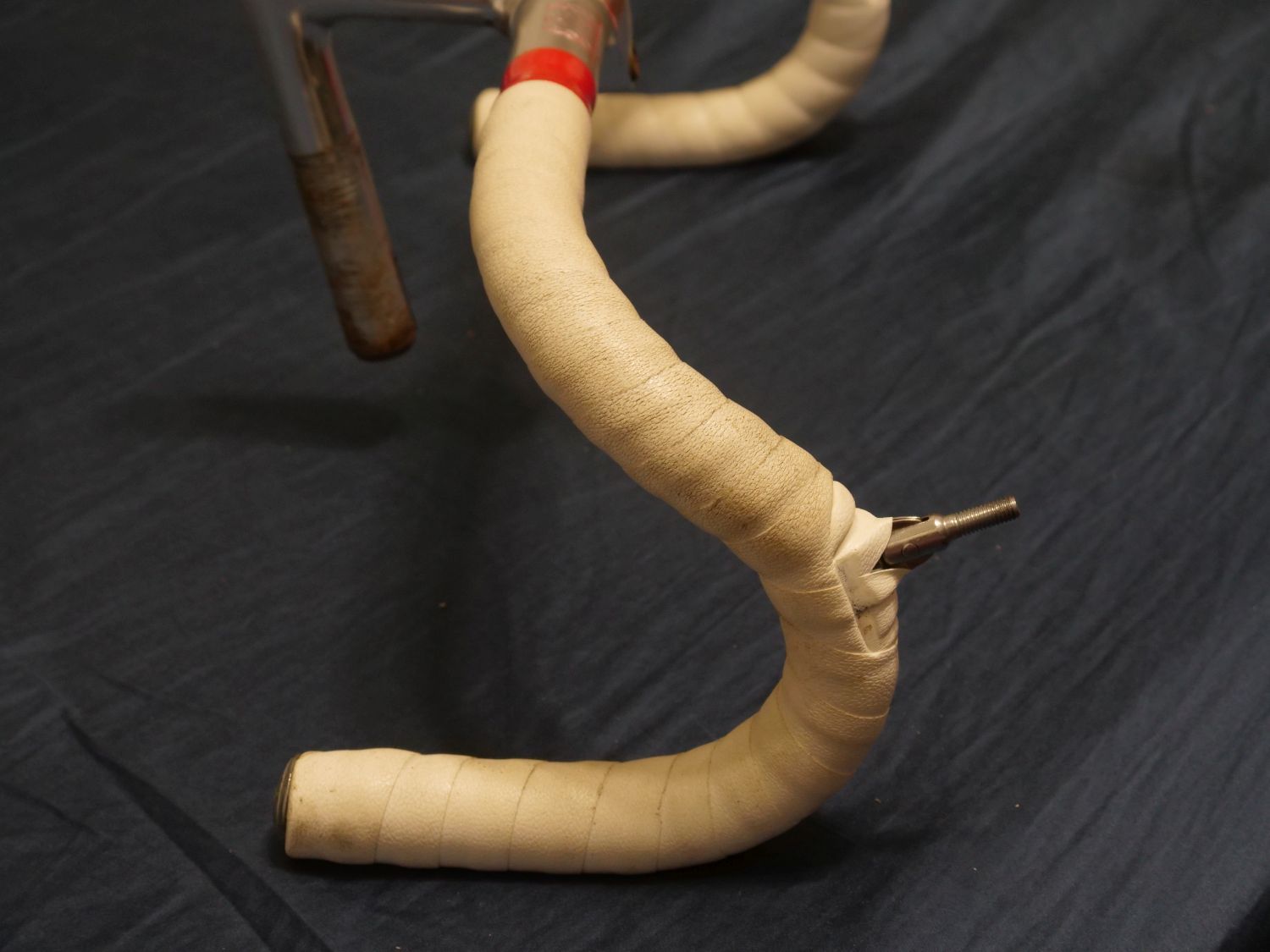 -Kurt
---
Last edited by cudak888; 08-02-20 at

10:54 PM

.

08-02-20, 10:53 PM
www.theheadbadge.com
Join Date: Sep 2005
Location: Southern Florida
Posts: 25,199
Bikes: https://www.theheadbadge.com
Mentioned: 51 Post(s)
Tagged: 0 Thread(s)
Quoted: 986 Post(s)

08-03-20, 08:39 AM
Senior Member
I would jump on this but I already pretty much have the same set up. That tape is a true bonus, it will clean up nice. I purposely look for this type of vintage tape.

GlWS!