Peugeot Force 8 Frame/Fork Set

08-20-21, 06:27 PM
Senior Member
Join Date: Apr 2007
Location: Thunder Bay, Ontario, Canada - burrrrr!
Posts: 11,242
Bikes: 1958 Rabeneick 120D, 1968 Legnano Gran Premio, 196? Torpado Professional, 2000 Marinoni Piuma
Mentioned: 201 Post(s)
Tagged: 0 Thread(s)
Quoted: 1231 Post(s)
Likes: 0
Peugeot Force 8 Frame/Fork Set
---
This Peugeot Force 8 frame/fork set is way too big for me and I am hoping to find a new home for it. The frame is mechanically sound but the paint and art could use some work. Decent tubing coupled with forged drops and integral rear derailleur hanger make for a decent project for the right person. The bottom bracket and head set are included with the purchase, I can also throw in some components that will help with the build and will do my best to supply as much extra stuff as I can,
Seat Tube (c-c): 61cm
Top Tube (c-c): 58.5cm
Price: $50.00 US + cost to ship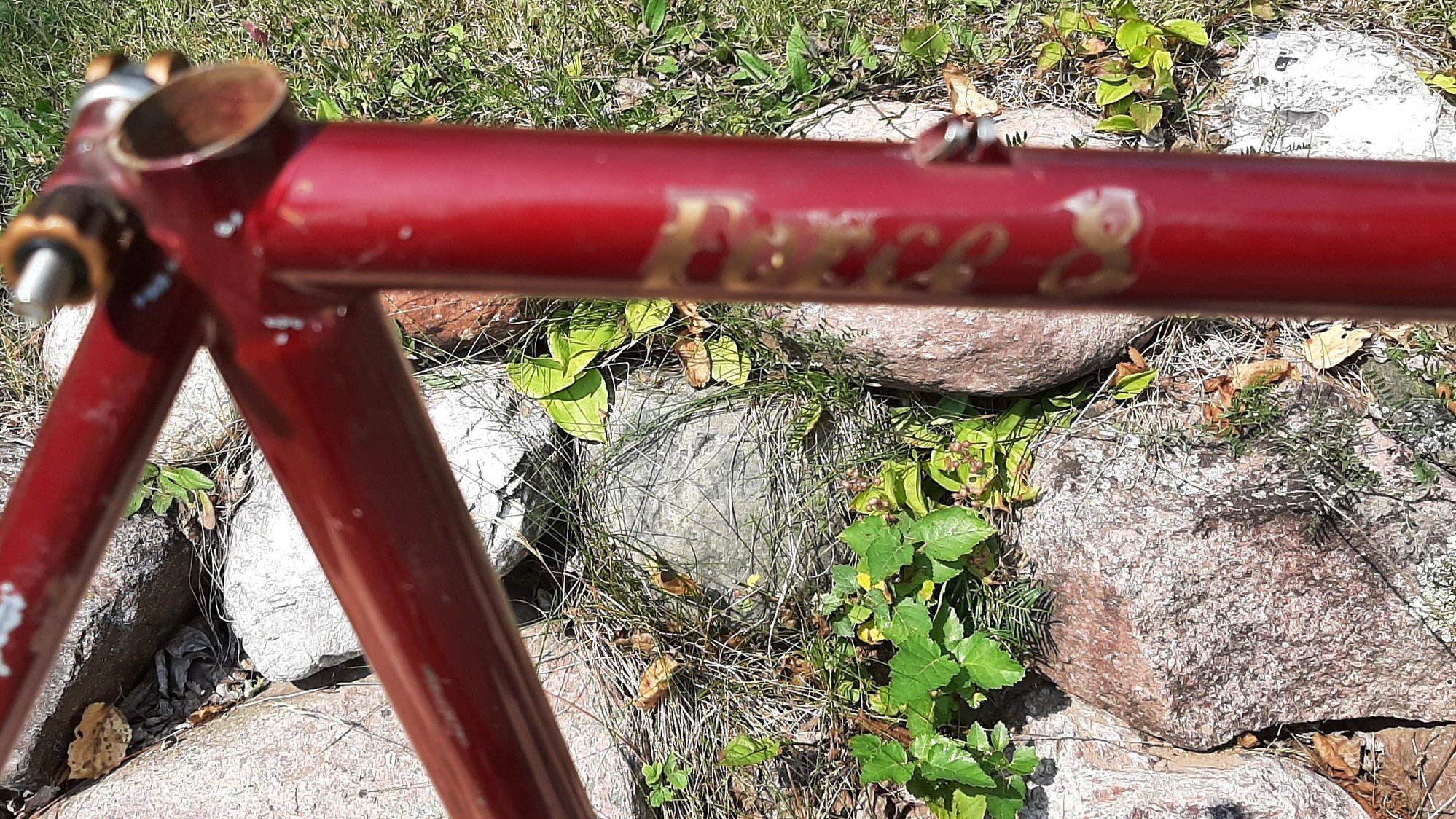 __________________
"98% of the bikes I buy are projects".