Dual Bertoni Builds

11-12-15, 05:00 PM
Senior Member
Dual Bertoni Builds
---
So I have purchased but not picked up yet - two Bertoni frames in my size. Friend of mine picked them up for me and is holding them until my visit there in December... but I am already collecting parts and considering the build options.
Corsa Mondiale: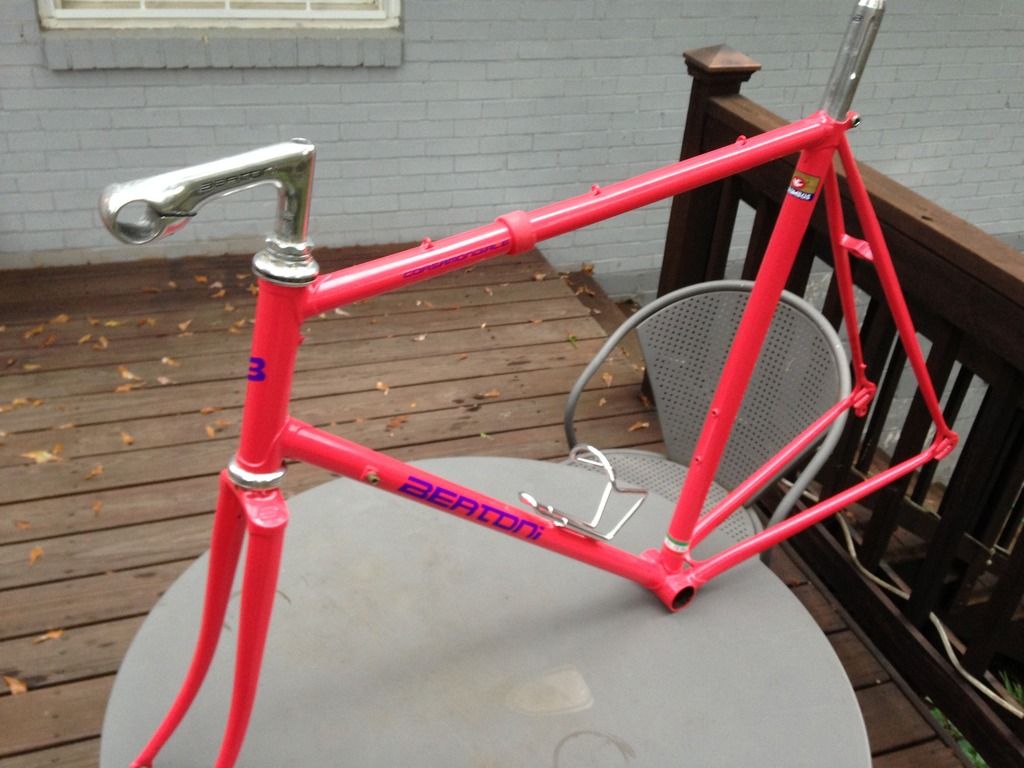 My research shows: Mid-range steel-frame (Columbus SL; Matrix used on tall frames) model equipped with Shimano 600 crankset, hubs, derailleurs and brakes
My build plan at the moment: In a recent trade I ended up with some 7400 and 7402 Shimano DuraAce bits: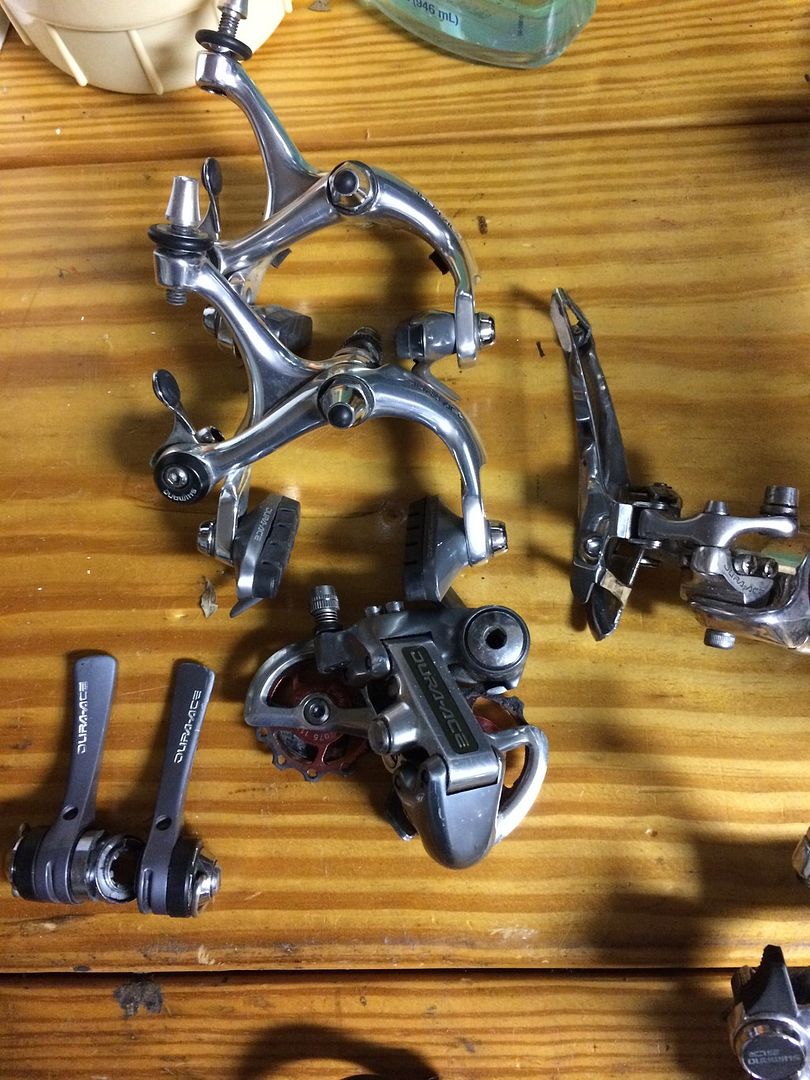 I was thinking of sourcing some DuraAce levers and cassette... finding a good wheelset and building a downtube shifting ride - which is not the norm for me..
The other option is I have a full (including rims with hubs) Shimano RSX triple grouppo... but I think the DuraAce build would be more fun.
Next frame is a Specialissima: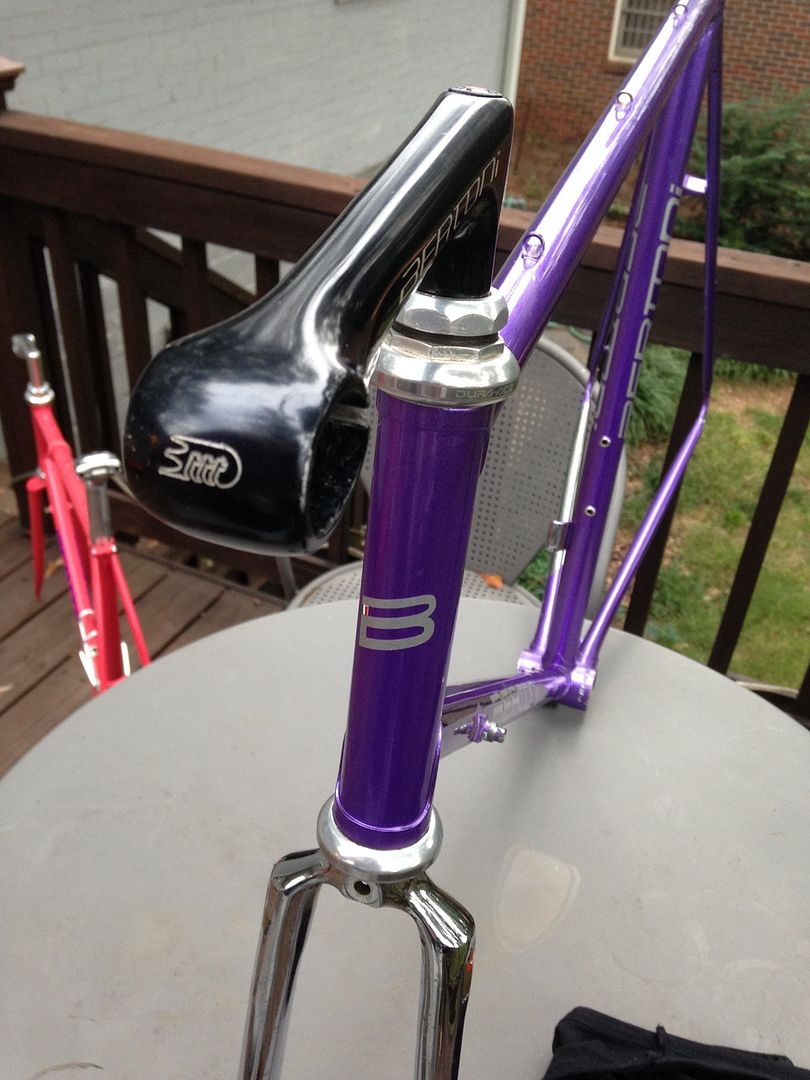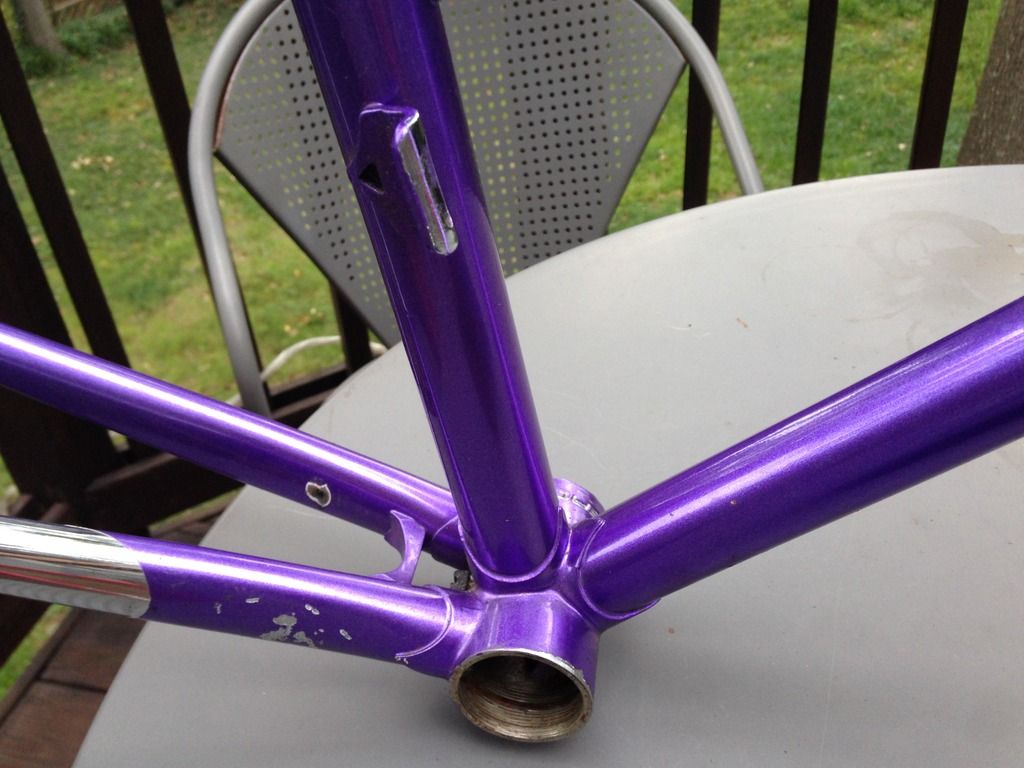 (I'll get more pics when I have them in hand)
My research shows: uprange steel model with Columbus SLX tubing and Shimano Dura-Ace hubs, crank, derailleurs and brakes
For this one I have a full late 90's 105 grouppo including wheelset that I am thinking for now: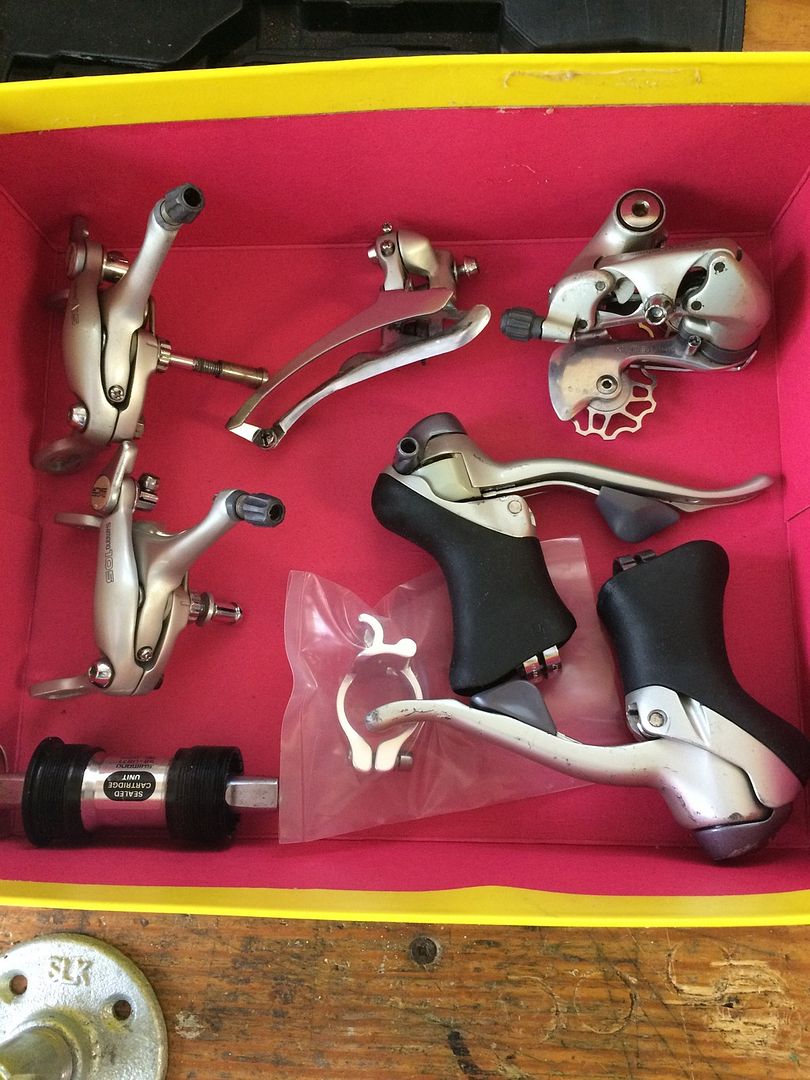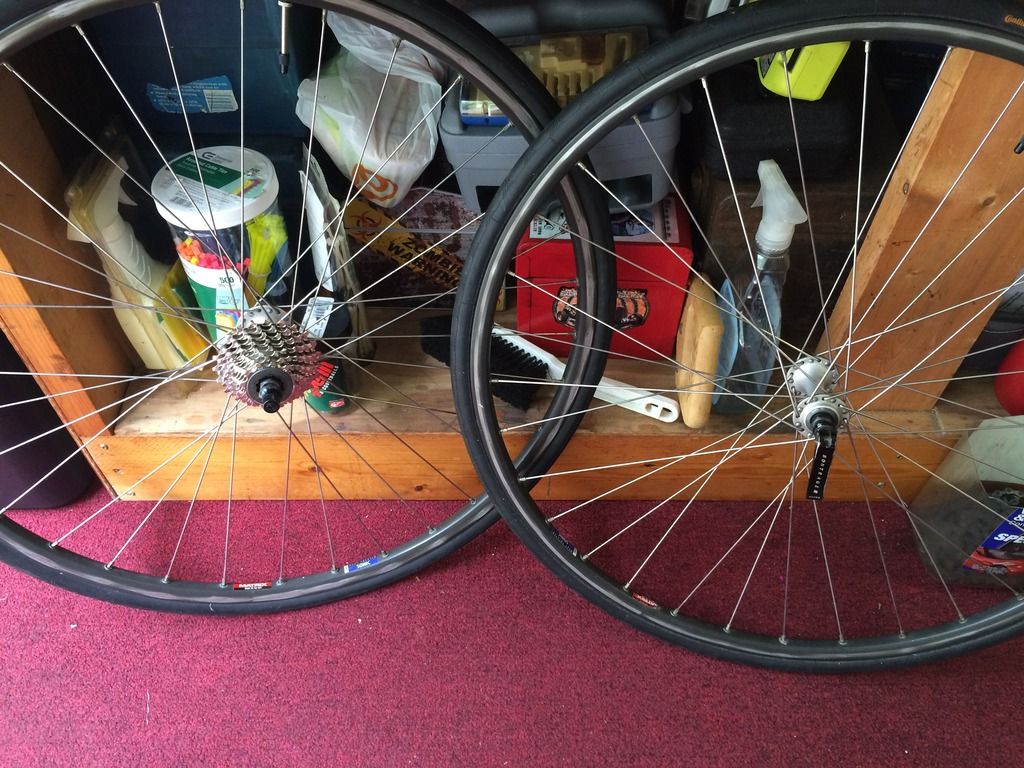 I would really like to do something special for the Specialissima - I have some Campy Athena bits started (Brifters, FD and RD) but since the 105 is complete I think I'll build it and ride it while I continue to collect the Athena bits to complete that grouppo..

11-12-15, 09:05 PM
Dilberteur at large
Ah, the Ben Lawee Bertoni's, he kept the Italian connection after his Italvega brand became Univega, still wanted to sell an Italian frame as a house brand. I have no idea who actually built them, but the quality was better than many more famous brands. We had a frame hanging from the wall at Garner's Pro Bike Shop (shout out to @
nlerner
!) in Redwood City, CA when I worked there part time while in school. On a slow day I asked the owner if I could build it up with a 600 group we had laying around, he said sure. G40 rims, Specialized bars and stem, Michelin slicks...I remember discussing pricing, I told him I thought I could sell it at full markup - $799.
__________________
If someone tells you that you have enough bicycles and you don't need any more, stop talking to them. You don't need that kind of negativity in your life.

11-12-15, 09:36 PM
Senior Member
Join Date: Oct 2013
Location: Connecticut
Posts: 3,071
Bikes: are fun!
Mentioned: 64 Post(s)
Tagged: 0 Thread(s)
Quoted: 364 Post(s)
That looks like a blast. Congrats, nice to have those stems as part of the deal.

11-12-15, 10:04 PM
Senior Member
Join Date: Aug 2008
Location: SoCal
Posts: 2,912
Bikes: A few BSO's.
Mentioned: 4 Post(s)
Tagged: 0 Thread(s)
Quoted: 159 Post(s)
Likes: 0

11-14-15, 10:16 PM
Stop reading my posts!
Join Date: Sep 2004
Posts: 10,639
Mentioned: 53 Post(s)
Tagged: 0 Thread(s)
Quoted: 486 Post(s)
we may never know who built them for Ben, but since the rumor was rampant, why not repeat it again: it is said that Bianchi built them, but I have to say there's nothing in the frame details to support (or deny) that rumor. I'm not aware of Bianchi doing any other contract building for any other marque, with the exception of Puch (but that was an acquisition, so different).

03-18-16, 09:29 AM
Senior Member
T-Mar (and anyone else who can weigh in of course)...

I picked up the two frames - finally! But they are some things that don't match up with my research...

The purple frame (since I am no longer positive it is a Specialissima):

So the Specialissima sticker is not on the bike, neither is there a Columbus sticker on the frame that denotes SLX. From what I understand the Specialissima had Campy dropouts and mine has Columbus drop outs. Mine does have the FD tab and it does not look like a repaint. The date code on it is "B6" so from what I understand that means 1986 and the B means it was built in the second fortnight of that year.

The pink frame:

While its stickers seem to be in place, it is a repaint. it was done in a matched color, but in powdercoat. It is hard to make out the date code but it is "A7", so the first fortnight in 1987. But because it is a respray the owner could have put the Corsa Mondiale stickers...

03-18-16, 10:33 AM
Senior Member
Join Date: Nov 2004
Posts: 19,670
Mentioned: 510 Post(s)
Tagged: 1 Thread(s)
Quoted: 3224 Post(s)
Likes: 0

03-18-16, 11:52 AM
Stop reading my posts!
Join Date: Sep 2004
Posts: 10,639
Mentioned: 53 Post(s)
Tagged: 0 Thread(s)
Quoted: 486 Post(s)
[QUOTE=T-Mar;18618418]The serial number codes are consistent with Bianchi and match other Bertoni that have surfaced.[QUOTE]
So maybe the rumors that Bianchi built them ARE true!

04-25-16, 07:54 AM
Senior Member

07-18-16, 10:59 AM
Senior Member

07-18-16, 02:02 PM
From
ClassicRendezvous:
"
Daccordi made the [hose] brand "Bertoni" for California company Lawee imports (
whose other brands included Italvega and Univega.)
"
I have no personal knowledge about the accuracy of that statement.
__________________
I.C.
Thread
Thread Starter
Forum
Replies
Last Post
Classic and Vintage Bicycles: Whats it Worth? Appraisals.

Posting Rules
You may not post new threads
You may not post replies
You may not post attachments
You may not edit your posts
---
HTML code is Off
---