1986 Peugeot PSN-10T Redux

10-13-16, 10:27 AM
Senior Member
Join Date: Nov 2010
Location: Minnesota, USA
Posts: 358
Mentioned: 0 Post(s)
Tagged: 0 Thread(s)
Quoted: 20 Post(s)
Likes: 0
1986 Peugeot PSN-10T Redux
---
Just thought I'd share...
Just completed a major "tune" on my son's Peugeot. It has seen several years of hard use commuting around the Twin Cities and was due.
Has anyone ever seen the original tool kit that was mounted under the bottom tube?
And please ignore the saddle and pedals... there for the test ride. He has a Brooks and the original pedals.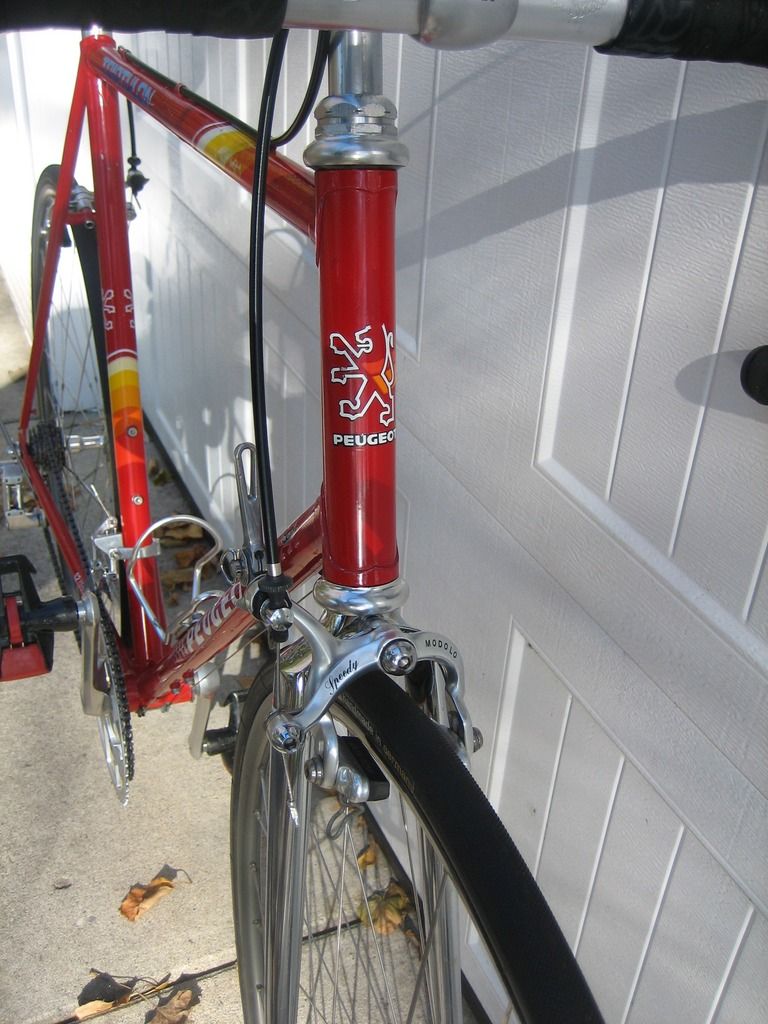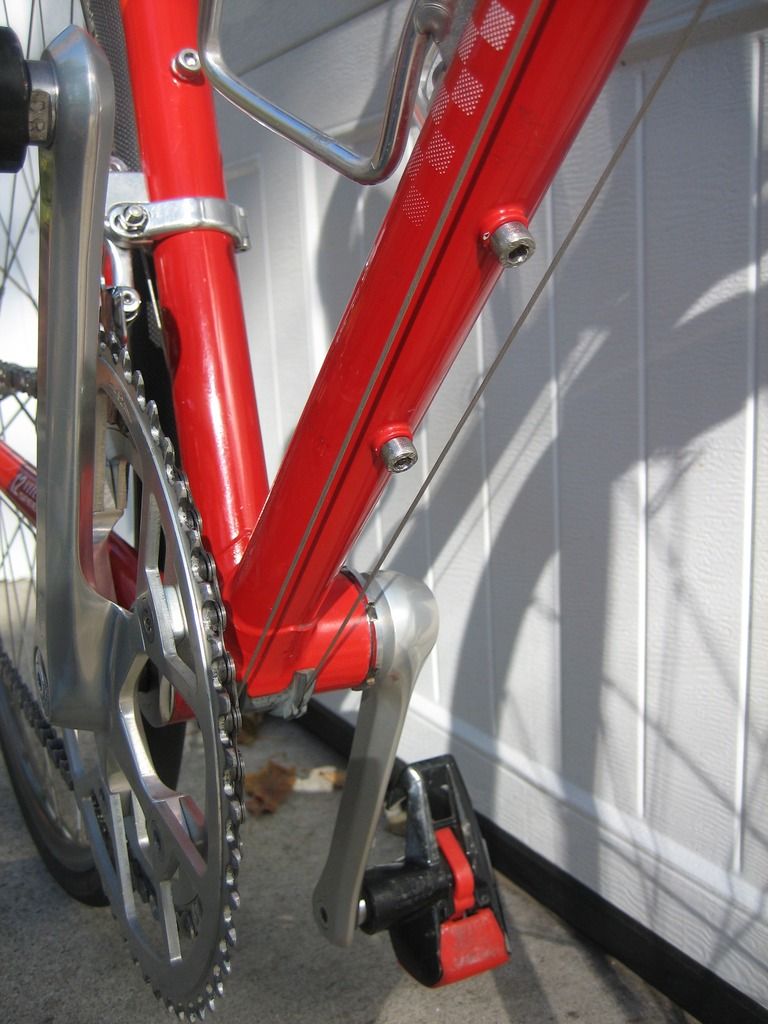 __________________
Bikes: currently n=11, while balancing s-1

10-13-16, 10:34 AM
Senior Member
Join Date: May 2010
Location: Snohomish, WA.
Posts: 2,235
Mentioned: 16 Post(s)
Tagged: 0 Thread(s)
Quoted: 144 Post(s)
Great looking SV980. Sure doesn't look like it's seen a bunch of hard use.

I've never noticed the threaded bosses on the downtube of these.

10-13-16, 10:56 AM

10-13-16, 11:16 AM
Really nice looking bike.

10-13-16, 11:21 AM
Senior Member
SvenMN - The tool kit was originally made by TA and occasionally come up on EBay for sale. However, Velocolour in Toronto makes a replica version and you can see the details
here
.

10-13-16, 11:38 AM
Senior Member
Nice bike! I picked up an almost identical one a few weeks ago but haven't gotten it together to ride yet. It was a bit beat and needs some tlc first.
Is that seat post original? Mine has a conical wedge and no flutes. I didn't know there were multiple variations on that type of post.
And the toolkit! That brings back memories of my first real bike, a UO-8 I bought with paper route money. It came with a little MAFAC tool kit that was kinda cute in a way. Long gone of course.

10-13-16, 04:30 PM
Senior Member
Join Date: Nov 2010
Location: Minnesota, USA
Posts: 358
Mentioned: 0 Post(s)
Tagged: 0 Thread(s)
Quoted: 20 Post(s)
Likes: 0
Thread
Thread Starter
Forum
Replies
Last Post

Posting Rules
You may not post new threads
You may not post replies
You may not post attachments
You may not edit your posts
---
HTML code is Off
---