Irio Tommasini and Guiseppe Pela questions

10-18-18, 03:25 PM
Senior Member
Join Date: Apr 2013
Location: Amsterdam
Posts: 1,684
Bikes: 1980 Koga-Miyata Gentsluxe-S, 1998 Eddy Merckx Corsa 01, 1983 Tommasini Racing, 2012 Gulf Western CAAD10, 1980 Univega Gran Premio
Mentioned: 49 Post(s)
Tagged: 0 Thread(s)
Quoted: 600 Post(s)
Likes: 0
Irio Tommasini and Guiseppe Pela questions
---
Internet info on the origins of Tommasini bikes tends to be vague: Tommasini was a young bicycle racer, and also began working with Guiseppe Pela as a vey young man (usually the date given is 1948, when I think Tommasini would have been 14). Pela of course is one of the great, unsung frame builders who never built in his own name, but who built for both great riders (Merckx, Anquetil, Van Loy, and others) and some of the top brands (like Masi). The usual narrative goes that Tommasini worked with him until 1954, or 1957 in some tellings, at which time he started building frames in his own name (or rather, his nickname: Thomas). Then he started importing his bikes to the US in the early 70s, and around 1975 Wm. Lewis convinced him to put his own name on his bikes.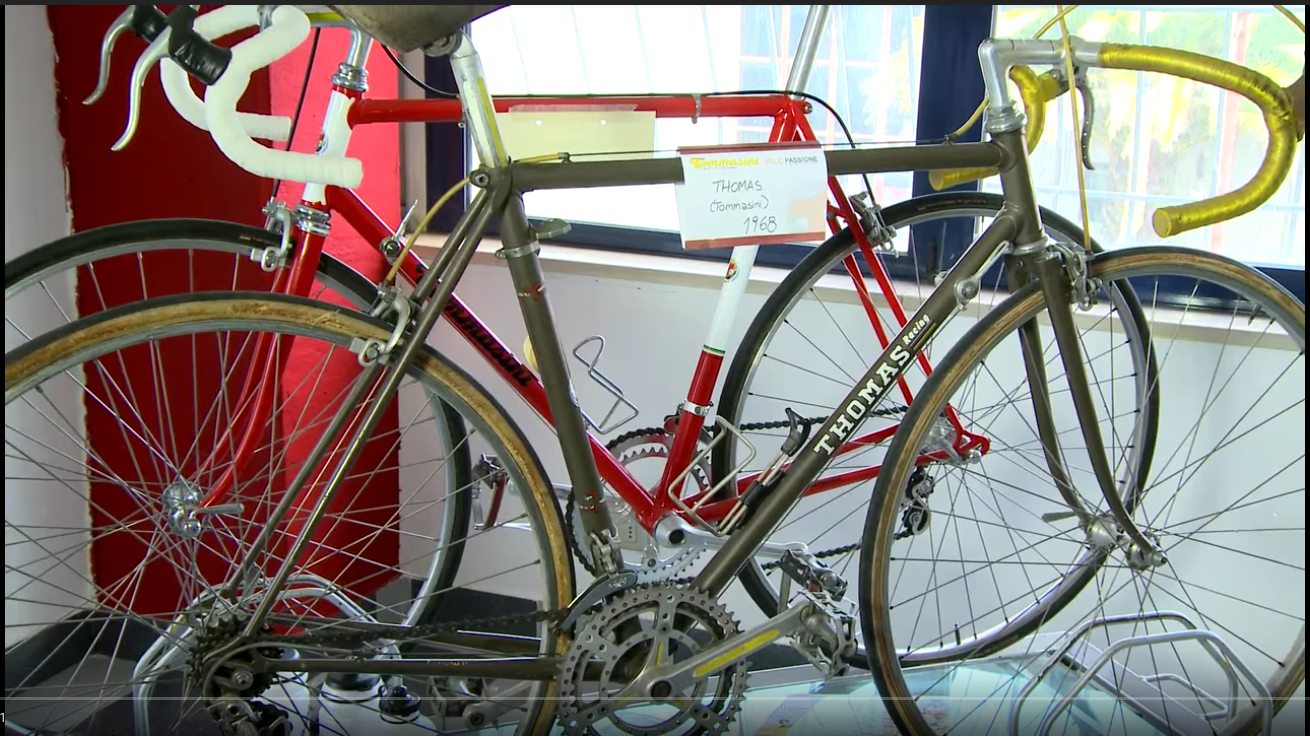 Where I struggle is that I canít find any Tommasini or Thomas bikes from before 1972, except for one bike that Iíve seen in a video taken in the Tommasini shop (see above), and labelled a 1968. Until I found that photo, the earliest I'd found was another bike in the Tommasini shop, labelled as being from 1972. Iíve been trolling Italian eBay, and have now found at least a dozen Thomas/Tommasinis from the 70s, all with cues that indicate they came after that 1972 bike. Are there early Thomas/Tommasinis around from before 1972 outside of the Tommasini shop?
A BF poster (@Kermisking, aka Stuart) mentioned last year that from articles heíd read Tommasini started building on his own in 1957, took a break in the early 1960s, and resumed working with Pela in 1966. And then when Pela retired in 1972 Tommasini started in earnest building frames in his own name/nickname. Is that why there Thomas/Tommasini bikes from before 1972 are so unusual - that Tommasini was either working with Pela, or doing the same thing and making bikes that wore other names. Does anyone have info on Tommasini-built frames from 1954/1957 to 1971?
Also, Iíve seen ads from Tommasini bikes that refer to ďPela style bottom bracket.Ē I've also seen this BB called a "butterfly cutout" BB, shown below in a photo of a Tommasini that I believe is from the mid-70s. Were these BBs specific to Pela, or were this a more generally available BB that Pela (and Tommasini) were partial to?
Thread
Thread Starter
Forum
Replies
Last Post

Posting Rules
You may not post new threads
You may not post replies
You may not post attachments
You may not edit your posts
---
HTML code is Off
---