1989 Koga-Miyata RoadAce (3-speed)

01-22-19, 08:25 AM
Tinkerer
1989 Koga-Miyata RoadAce (3-speed)
---
C&V bikes are addictive. Ever since I started hanging out here I've been scouring local Craigslist/eBay more and more for good deals on classic bikes and look into their idiosyncrasies.
While I do enjoy racier bikes I'm still Dutch and thus have trouble wrapping my head around bikes which can only fit 25mm tyres without fenders.

I also have a soft spot for drum brakes.

My current commuter bike for within the city is a 2006 Gazelle Orange Excellent in a 62cm size. While still a good bike it has seen well over 40,000 km (25,000 miles) and the rear Shimano Nexus 8-speed hub is worn out.
So I
wanted a new project
needed a new bike and what better than to dive into the world of classic Dutch city bikes!
History
:
Most of you know Koga as a Dutch brand that started out in 1974 and until 2010 had a partnership with Miyata. Their frames were built by Miyata in Japan and then assembled in the Netherlands.
They are generally thought of as a high quality brand that builds road bikes, touring bikes and road bikes. Since the brand is expensive and generally more conservative in its color schemes they tend to attract wealthier older people and as such there are plenty of barely ridden Koga-Miyata bikes to be
found in the Netherlands
.
The bike
:
Background info & specs
:
RoadAce/RoadAce-Lady
Superior all-weather city bike. Frame made of Koga-Miyata Hardtlite FM-3 chromoly tubing. Fork made of Koga-Miyata Hi-Manga HM-2 manganese alloy steel. Lots of stainless steel parts. Built with 3-speed Sachs drum brakes, halogen lights and comfortable Brooks saddle.
Now mine isn't as nice as the one above (previous owner scuffed the paint with a chain and resprayed it) but it is my size! (66cm) and a short trip showed it is a solid bike with crisp shifting and which is reasonably lightweight because of the tubing used.
In fact, my aluminum Gazelle weighs somewhere in the region of 23kg whereas this one is around 17kg (brochure weight)!
Specs:
Frame: Koga-Miyata Hardtlite FM-3 chromoly tubing
Fork: Koga-Miyata Hi-Manga HM-2 manganese alloy steel
Shimano New 600 ballhead
Stainless steel parts

Stem
Handlebar
Seatpost
Fender stays
Rear carrier
Spokes and rims (Van Schothorst)
all other nuts and bolts

Brooks saddle
Aluminum cranks
Closed chaincase
4 layers of paint on a basis of a chemical anti-rust treatment
Available in size 56, 58, 60, 63, 66
Price
: fl 1625 in 1989
Corrected to 2018 that is € 1276.23 ($1448.13)
Source:
Koga's old brochures
(
which also enabled me to narrow down the model and year
)
Plans
:
It is actually already a pretty solid bike. I will be replacing the fenders with something that has better coverage and put on modern lights.
Some new grips and rerouting of cables and updating the ring lock to something more modern.
I prefer a dynohub on my daily bikes and will probably rebuild the front with a Sturmey Archer drum brake dynohub combo, probably the
Sturmey Archer XL-FDD
.
There is also an unused 90mm 5-speed hub laying in storage which would offer a slightly wider range and more stopping power over the 70mm brakes on there now.
Thanks for reading and I'll update this thread whenever I'm working on the bike.

My other project threads
:
---
Last edited by JaccoW; 05-05-19 at

04:41 PM

.

07-12-19, 04:15 AM
Tinkerer
New wheels, but which one?
---
This bike has been standing in the yard (under a cover) for the last few months so it is time to start working on it again.

I have been thinking about what I want to do with this bike for the past few weeks and I think I have a good idea.
The paint is... not great and could do with a respray. I want to go with a
classic Dutch bike black
™ powdercoat with some accents around the lugs and probably have the decals remade in black and white. We'll see if it is viable and how much that is going to cost.
Combined with stainless steel fenders, racks and handlebars this would be my short-medium distance all-weather commuter.
Cream tyres, a
Sturmey Archer 90mm XL-FDD
dynamo drumbrake up front with modernized (but modified) LED lighting and it should be good to go for another 30 years.

Think classic Omafiets:
You've seen the Sturmey Archer 90mm XL-RD5 (w) hub above that I want to use as a basis for this bike. Now I could reuse the stainless steel Van Schothorst rims and I do have a weak spot for them but I think something a bit lighter and more modern might be a better fit, especially since it is a 23 (?)mm rim in the rear and a 19mm rim up front.
I think they could look great with a
36H H+SON Archetype
rim. Not exactly the cheapest rim and perhaps a TB14 would look more fitting on here as they mimic the current front wheel.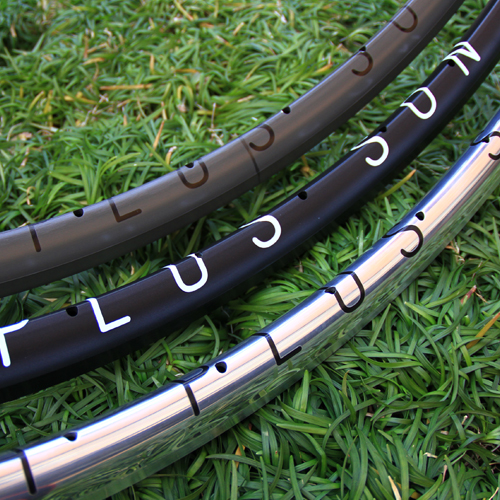 What do you people think?


07-12-19, 05:01 AM
Senior Member
Join Date: Mar 2017
Location: Gainesville FL
Posts: 390
Bikes: 1988 Panasonic
Mentioned: 0 Post(s)
Tagged: 0 Thread(s)
Quoted: 84 Post(s)
Likes: 0
I like it! I donít understand why you donít see more chain guards in the US. But then here, bikes are not looked at for the most part as practical and to be used, but as recreation.

07-13-19, 05:23 AM
Tinkerer
Thanks! I think you hit the nail on the head.
A recreational vehicle that's being used to ride as fast and hard as possible should logically be stripped of all non-necessary parts.
Whereas a bike used for transport needs to be as low-maintenance as possible without affecting ride quality too much.
Or better said in the case of the Dutch; it should stand up to ungodly amounts of abuse and still ride.

See my post about a
1985 consumer test of contemporary 3-speed models
.
It is not uncommon to see pre-WWII bikes still being parked and used in public train stations. Heavy, single coaster brake but in all that time only the tyres have been replaced.
Came across this one last year.
---
Last edited by JaccoW; 07-13-19 at

05:29 AM

.

07-13-19, 04:14 PM
Tinkerer
First step
: Measuring the hub!
The most important dimensions are:
Sturmey Archer XL-RD5(w) wheel building measurements
:
S = 2.8 mm ? Information online seems to suggest either 13G (2.3mm) or 14G (2.0mm)
d = 108 mm
A = 21.5 mm
WL = 30 mm
WR = 41 mm
B = 34 mm
OLD = 130mm
So with the
Archetype
, which has an ERD of 595mm this comes down to 275 mm spokes on the brake side and 276 on the drive side.
Let's sleep on it and measure again in the morning.

Disclaimer
: With a hub this big it is difficult to measure the exact WL and WR distances. Measure your hubs properly yourself.
Missing parts
:
These hubs pop up on our local eBay (Marktplaats) from time to time, usually in a 26 inch wheel, meaning they probably came out of a cargo bike.
There are lots of people in cities using the
B a b b o e Bakfiets
(
image
) and they used to come with the SA XL-RD5(w) hub.
Nowadays they switched over to a Shimano 7-speed but kept the 90mm drums up front. I can imagine quite a few people had the wheel rebuilt to make use of the wider gearing of newer hubs or switched over to electric hubs.
Anyway the hub came to me like this:
It is missing a few of the shifter parts, most notably:
#22: Any of the sprockets
#23: HSL721 Sprocket Circlip
#40: HSJ905 Fulcrum Lever w/Locating Washer
#41: HMN128 Axle Nut
#42: HSA650 Gear Selector Guide (Window
#43/#46: HMN420 Guide Nut-Short
#48-#52: Any of the shifters.
I'm leaning towards the gripshifter as I really like them in city traffic or the metal thumb shifter as they are more durable. I have read some issues about these causing mis-shifting though.
I'll probably double check the bike tomorrow to see if I haven't missed anything. Then it's time to order some parts!
Further reading
:
---
Last edited by JaccoW; 07-13-19 at

04:35 PM

.
Thread
Thread Starter
Forum
Replies
Last Post

Posting Rules
You may not post new threads
You may not post replies
You may not post attachments
You may not edit your posts
---
HTML code is Off
---