Vintage Cannondale bags, Vintage Trek

07-11-20, 09:31 PM
The Drive Side is Within
Vintage Cannondale bags, Vintage Trek
---
This flat bar conversion was a labor of love for my eldest, and now my youngest's bike. We are heading out on a tour next week and I picked up this set of Cannondales for it. The old school handlebar bag makes me smile
The whole rig seems lighter than my other tourers even sans bags.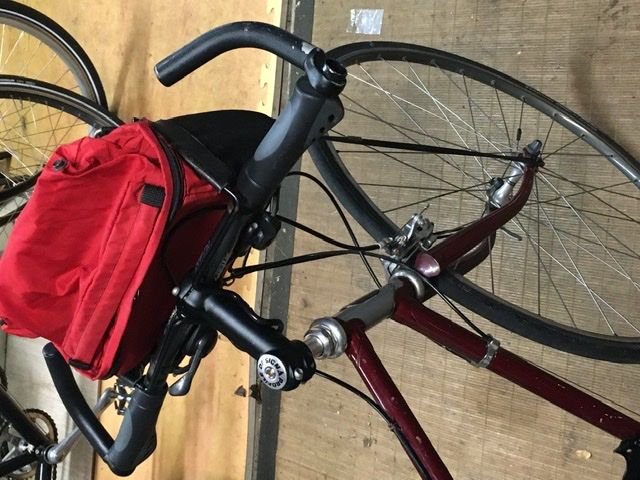 __________________
The bicycle, the bicycle surely, should always be the vehicle of novelists and poets.
Christopher Morley

07-11-20, 10:45 PM
Senior Member
Join Date: Dec 2016
Location: Long Island, NY
Posts: 1,648
Bikes: Trek 800 x 2, Schwinn Heavy Duti, Schwinn Traveler, Schwinn Le Tour Luxe, Schwinn Continental, Cannondale M400 and Lambert, Schwinn Super Sport
Mentioned: 8 Post(s)
Tagged: 0 Thread(s)
Quoted: 594 Post(s)
I like Canondale bags. The internal plastic frame helps to keep the bags light . I've still got my small red panniers. I always like handlebar bags and thought that they made sense especially back when touring, you had to use a map.

Nice setup. Enjoy your tour. Perhaps you can post pictures.