Pacifico Beer Bike Low End Restoration,

07-31-20, 08:39 PM
Senior Member
Join Date: Oct 2011
Location: Fairplay Co
Posts: 7,890
Bikes: Current 79 Nishiki Custum Sport, Jeunet 620, notable previous bikes P.K. Ripper loop tail, Kawahara Laser Lite, Paramount Track full chrome, Raliegh Internatioanl, Motobecan Super Mirage. 59 Crown royak 3 speed
Mentioned: 21 Post(s)
Tagged: 1 Thread(s)
Quoted: 422 Post(s)
Pacifico Beer Bike Low End Restoration,
---
Well I guess covid-19 very limited choices in cheaper project bike have got to me so a did a rebuild minor restoration on likely the lowest bike in years Bicycle Force Company of China made Pacifico Beer coaster brake cruiser. Well at least the bike rides works nice and spent only $2 for a bottle of black nail polish and a few bearings I already had, won't count the seat pedals or replaced chain since bin parts that came off free salvage bikes and wouldn't be used . I did get some tKKT BMX pedals that I took off the bike and replaced with some basic black resign pedals from my parts bin. So I'm Going to count this bike as a $2 build.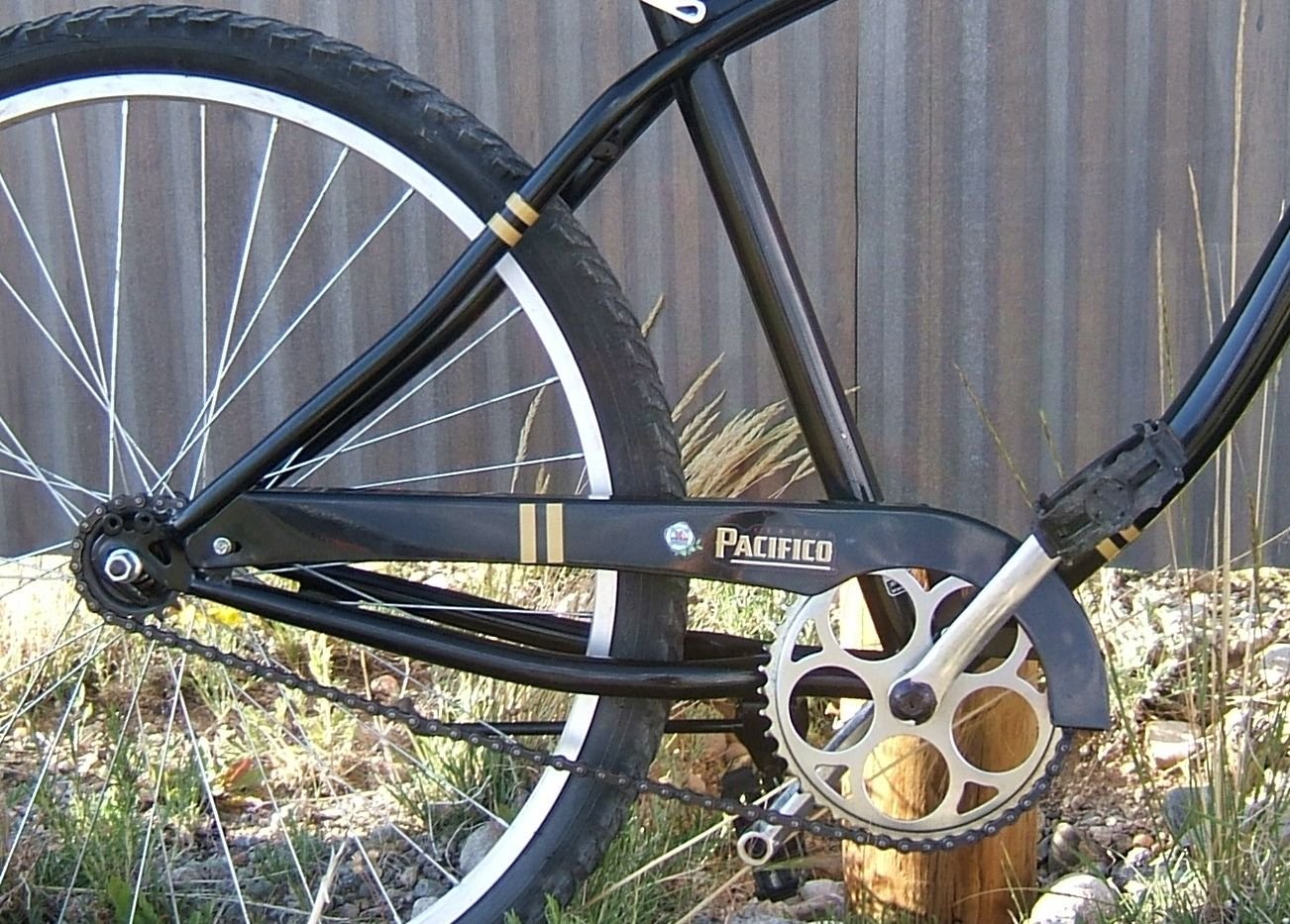 ---
Last edited by zukahn1; 07-31-20 at

09:18 PM

.