Classic & vintage road icons....?

06-30-22, 01:06 PM
Senior Member
Join Date: Oct 2010
Posts: 7,901
Mentioned: 67 Post(s)
Tagged: 0 Thread(s)
Quoted: 2751 Post(s)
Cannondale right, not a Vincent?


06-30-22, 01:56 PM
Senior Member
Join Date: Aug 2009
Posts: 1,656
Mentioned: 9 Post(s)
Tagged: 0 Thread(s)
Quoted: 978 Post(s)
Lemond on a LOOK bike at the 1986 TdF

06-30-22, 03:08 PM
Senior Member
Join Date: May 2008
Location: North, Ga.
Posts: 2,309
Bikes: 3Rensho-Aerodynamics, Bernard Hinault Look - 1986 tour winner, Guerciotti, Various Klein's & Panasonic's
Mentioned: 5 Post(s)
Tagged: 0 Thread(s)
Quoted: 129 Post(s)

07-01-22, 06:39 PM
Senior Member
Join Date: Nov 2004
Posts: 23,230
Mentioned: 631 Post(s)
Tagged: 1 Thread(s)
Quoted: 4706 Post(s)
Likes: 0
In celebration of Canada Day, here's my list of iconic Canadian bicycles:

Massey-Harris Silver Ribbon Model 7 "Special" Racer: Specifically the 1899 bicycle borrowed by Major Taylor to win the 1 Mile event at that year's World Championships in Montreal.

CCM Flyer: The dominant inter-war racing bicycle.

CCM Flyer: Specifically, Torchy Peden's gold plated bicycle.

CCM Flyte; The only Canadian bicycle design to be awarded a patent (1936).

CCM Mustang: The dominant hi-riser bicycle of the late 1960s.

CCM Mustang Marauder: The early 1970s wedge frame hi-riser that outsold the Raleigh Chopper.

Sekine SHC: The late boom era model that wrestled the title of best selling bicycle away from the Peugeot UO8.

Mariposa: Specifcally the bicycles owned by and depicted in the artwork of Greg Curnoe.

Marinoni Pista: Specifically the 1978 bicycle used by Jocelyn Lovell to win 3 gold medals at that year's Commonwealth Games and win silver at that year's World Championships. It was brought out of retirement in 2012 and ridden by Marinoni himself to set the World Hour Record in the 75-79 age category.

Lovell Kilometre Bicycle: Specifically the 1983 bicycle with the two speed, dual drivetrain.

Rocky Mountain Blizzard: The 1983 Paul Brodie design that initiated the trend toward ATBs with sloping top tubes.

Levi's-Raleigh USA pro team bicycles: Specifically the 1984 frames, including the Connie Carpenter's Olympic winning bicycle, which were built by Marinoni.

Cervélo Barrachi: 1994 monocoque, carbon fibre, time trial design.

07-02-22, 06:43 AM
2k miles from the midwest
Join Date: Feb 2005
Location: Washington
Posts: 1,896
Bikes: ~'75 Colin Laing, '80s Schwinn SuperSport 650b, ex-Backroads ti project...
Mentioned: 17 Post(s)
Tagged: 0 Thread(s)
Quoted: 494 Post(s)
Red Specialized Allez from "American Flyers" Still haven't owned one, closest I've come is a Sirrus and 3Rensho Athlete.
​​​​​​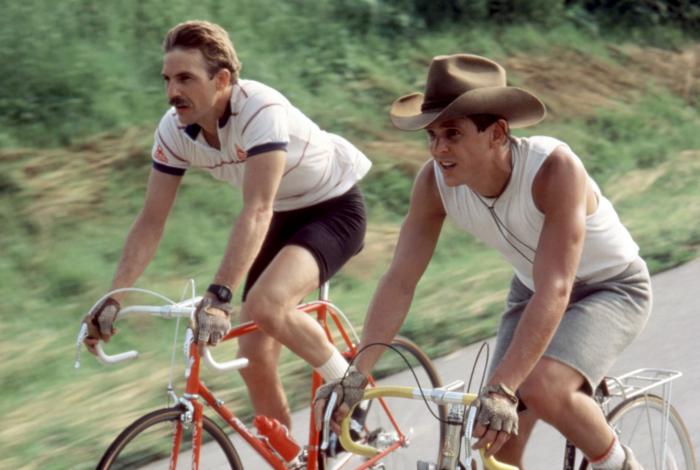 07-03-22, 03:00 AM
Senior Member
Join Date: Sep 2005
Location: Hervey Bay, Qld, Australia.
Posts: 2,897
Bikes: Colnago (82, 85, 89, 90, 91, 96, 03), 85 Cinelli, 90 Rossin, 83 Alan, 82 Bianchi, 78 Fountain, 2 x Pinarello, Malvern Star (37), Hillman (70's), 80's Beretto Lo-Pro Track, 80's Kenevans Lo-Pro, Columbus Max (95), DeGrandi (80's) Track.
Mentioned: 12 Post(s)
Tagged: 0 Thread(s)
Quoted: 169 Post(s)
C E L E S T E

07-03-22, 09:43 AM
Myrtle Beach Crab
Join Date: Nov 2012
Location: Newport RI
Posts: 628
Bikes: enough one would think, but thinking isn't my strong point
Mentioned: 6 Post(s)
Tagged: 0 Thread(s)
Quoted: 211 Post(s)
1950 Claud Butler "Sport Anglais". decided to go with a partial french theme including a simplex seatpost. had to cut down the FD cage to clear the chain stay for my old man chainring gearing. the headset is a mashup of parts... sealed bearing lower and caged bearing upper as a placeholder while i await finding the right headset. it was really interesting learning how to adjust the simplex RD. the saddle is just a sanded down B17 and Rudy installed some oversized rivets for me.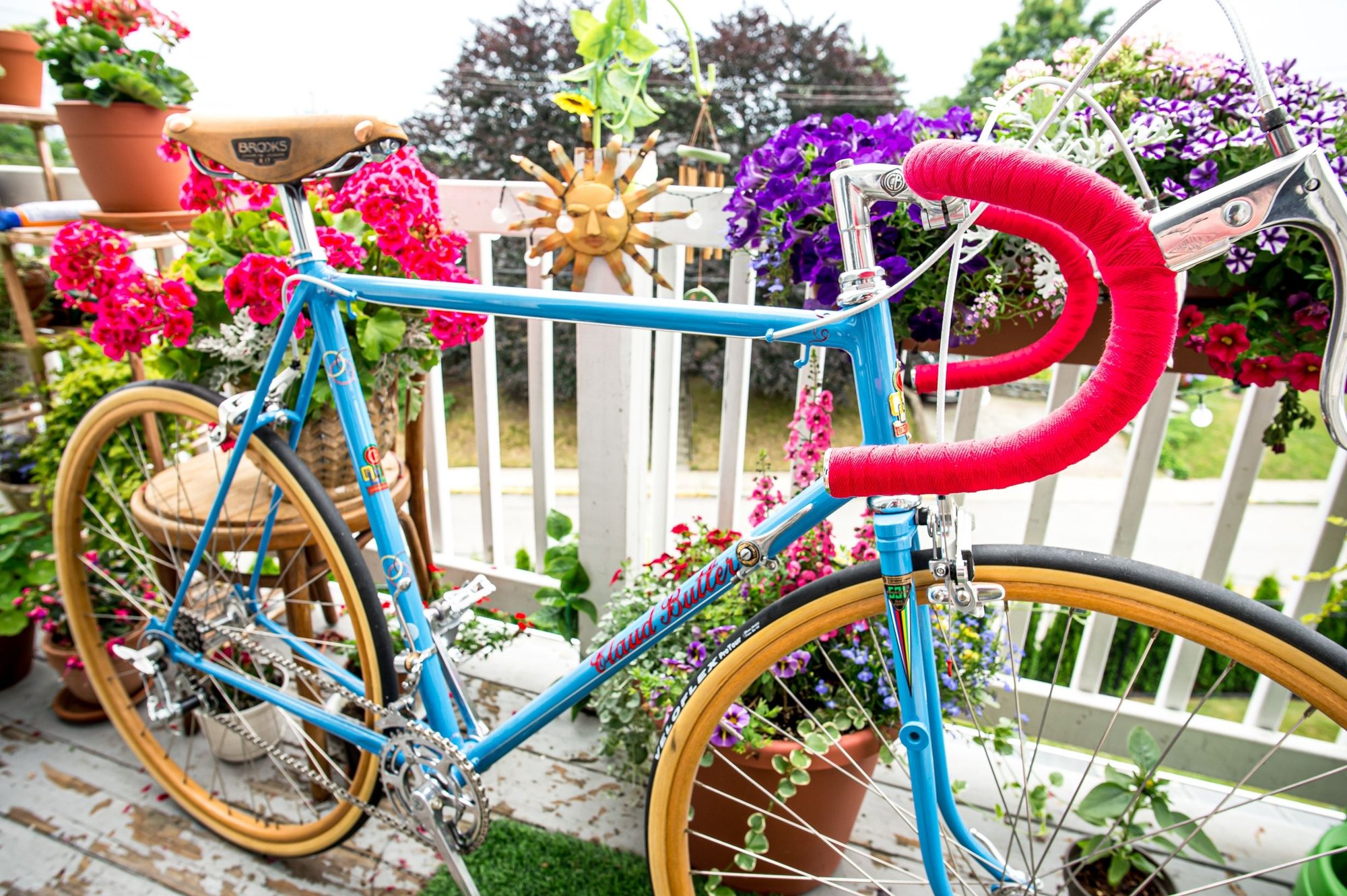 07-03-22, 02:25 PM
Junior Member
Ha! That was my experience exactly. Sadly they were kind of iconic for the era and area. Nothing says "made for suburbia" more than a 38 lb bike w/ dinner plate size chain ring guard, steel rims and not even a single bottle cage mount point.