Your C&V Highlights of 2022

12-25-22, 10:30 AM
Senior Member
Join Date: Nov 2013
Location: South of the Twin Cities, MN
Posts: 5,757
Mentioned: 29 Post(s)
Tagged: 1 Thread(s)
Quoted: 1107 Post(s)
Oddly enough my highlights for 2022 both involved Trek 750s (seller's photos).
When I picked up this 1991 for myself, beating out other interested parties, I got to have an enjoyable chat with the seller. It's the only bike I bought this year.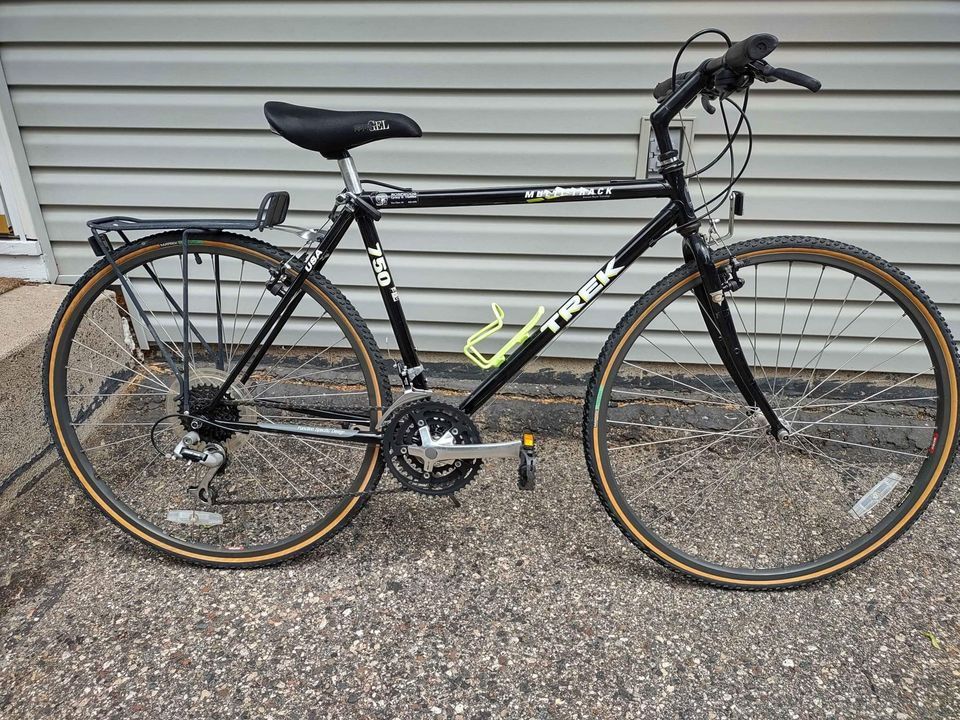 But I did convince a co-worker that said they were looking for a hybrid to buy this 1995. Then they brought it to me to clean and go over. I was glad it was in as good of shape as the ad photo made it seem. I would have felt terrible if I suggested a lemon to them.