Pics of 1987 Team Fuji TT Bike
---
I have finished the Team Fuji and the photos are below. T-Mar was very helpful in identifying this bike as a 1987 model.
It came with 56/50 chainrings. The previous owner told me that the only time he was able to use the 56/11 combination was when he hit 50 mph on a straight mountain descent. I upgraded to Dura Ace 9-speed. Also, it previously had been set up with Tri bars. I moved the bar ends to the ends of the bullhorns and replaced the Tri brakes with aero brakes. The result is great control and a power position hold between the hoods and the bar ends.
I took it out for a short shakedown ride this afternoon. The seat / bar drop is not bad at all and similar to being on the drops of my other bikes, which is where I hold at least 50% of the time. It corners well and is no more twitchy than my crit, tri, or track bikes, which I have decided is my riding and collecting niche. (Twitchy women can be fun to, but, unlike bikes, are often not a good long term investment).
At any rate, here are the picks: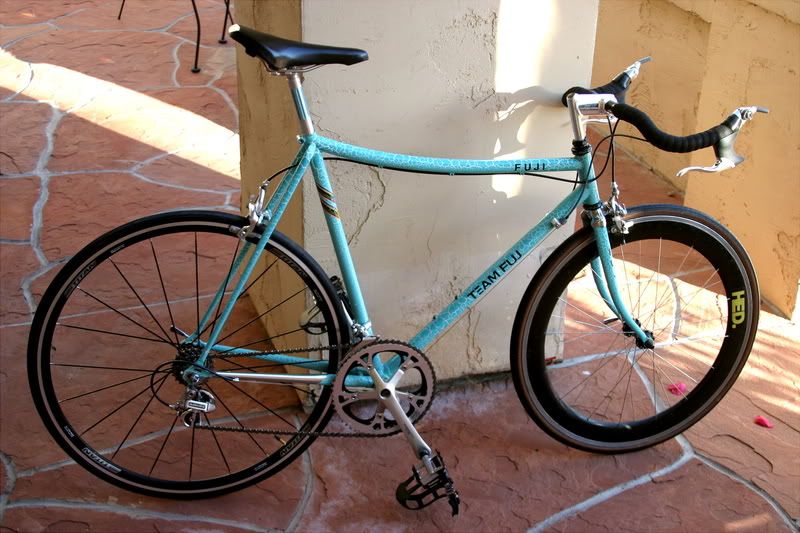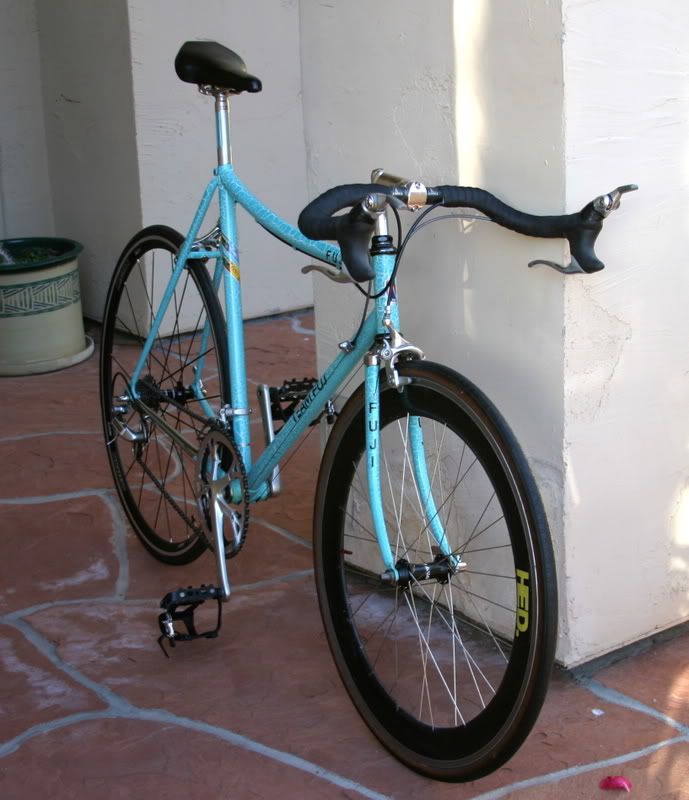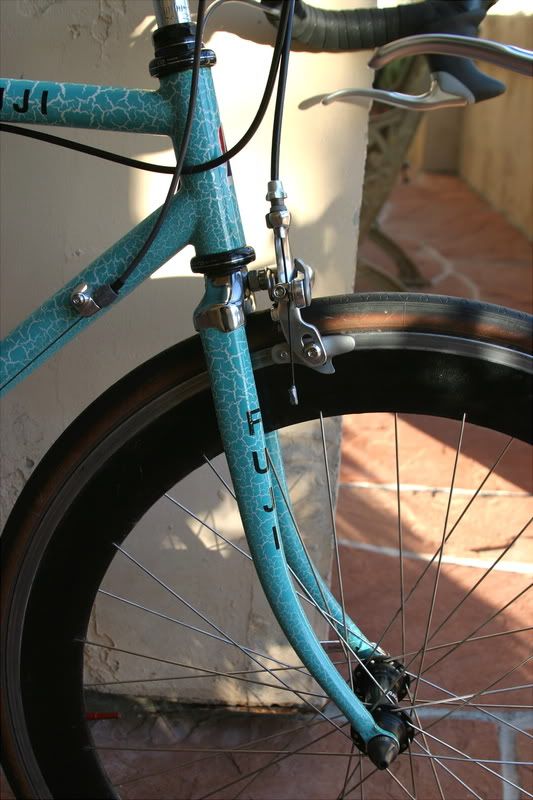 Thanks
RFC