Senior Member
Join Date: Jan 2008
Location: Nashville, TN
Bikes: Geared Road: 94(?)Giordana Capella - SS Road: KHS Flite 300 Conversion - MTB: '94 Univega CB S8.3
Posts: 491
Mentioned: 0 Post(s)
Tagged: 0 Thread(s)
Quoted: 0 Post(s)
To Paint or Not to Paint....
---
So, here is my Giordana that I recently purchased. It's my first road bike. I absolutely love it. You're unable to see it here but there are a lot of chips in the frame, especially below the chain and all are rusty. I want to have this bike for a long time to come and I'm wondering if I should go ahead and have it repainted. I LOVE the decals and am worried about having them replaced. Will this be a difficult task?
Before replacing the stem, handlebars, tape and tires. I really love this bike.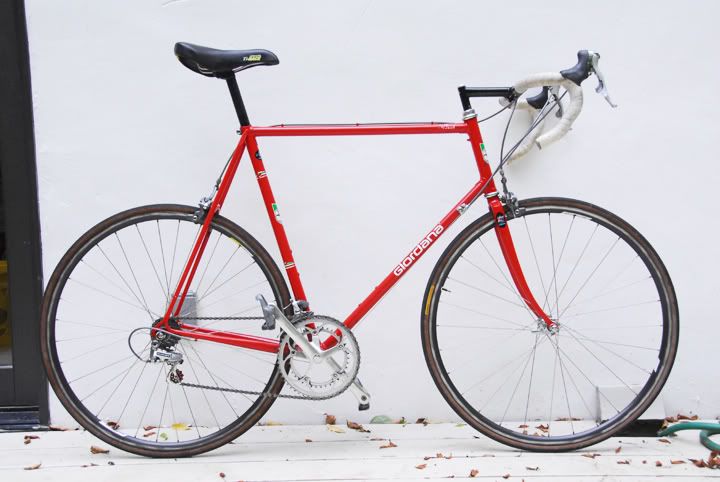 Love this decal. Same one is on the head tube.