Cilo winter project; Pictures and questions
---
Originally I had planned on restoring the infamous original "drew" bike (Tommasini) but couldn't find a local frame builder who wanted to take on the challenge. So I tried to steal some frames on ebay but kept getting outbid. Eventually I wound up with this Cilo for $104 which I thought was reasonable for a SLX bike.
I also horse traded into a nearly complete nuovo record group with the help of Luker, thanks. After scrounging for the rest of my needed parts, I believe the only non NR part I need is a 26.6 seat post. I cruised Velobase and never rally found my answer, was there ever an aero version of the NR brake levers? I prefer the aero look and have a set of C-record aero levers I had planned on using but will continue to search if my mythical beast exists?
This will also be my first excursion with tubular tires. I am torn between the Tufo S22's and the cheaper yellow Jersey deal (3 for $50). Bottom line, which is a better tire? Ill probably go for the YJ ones because they will look correct and are cheaper.
Thanks!
WjV
And with out further ado, pictures: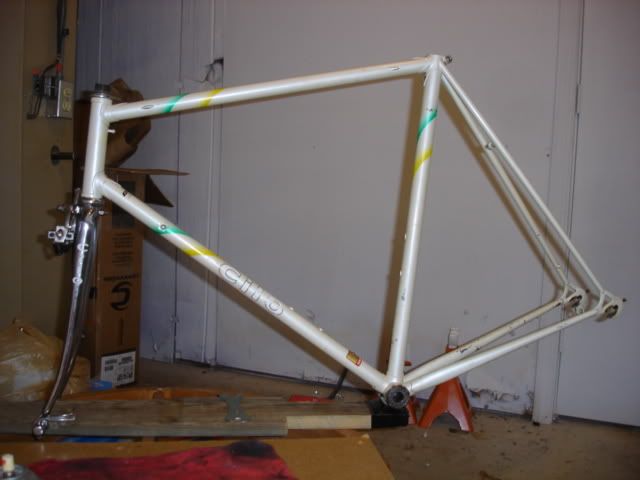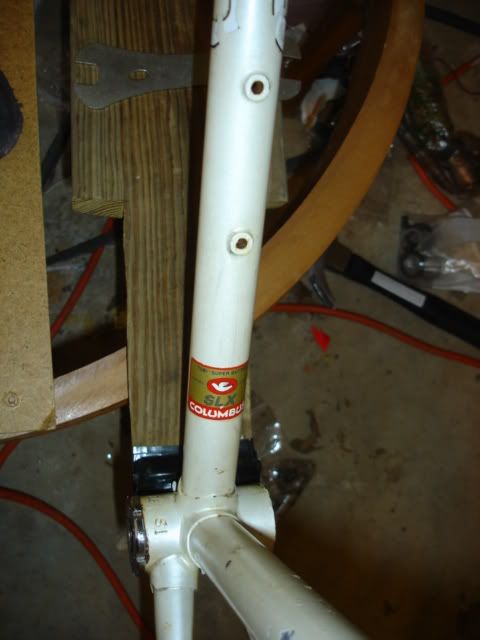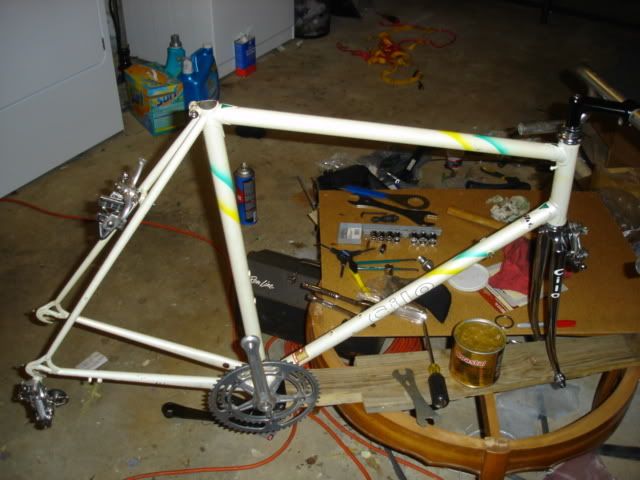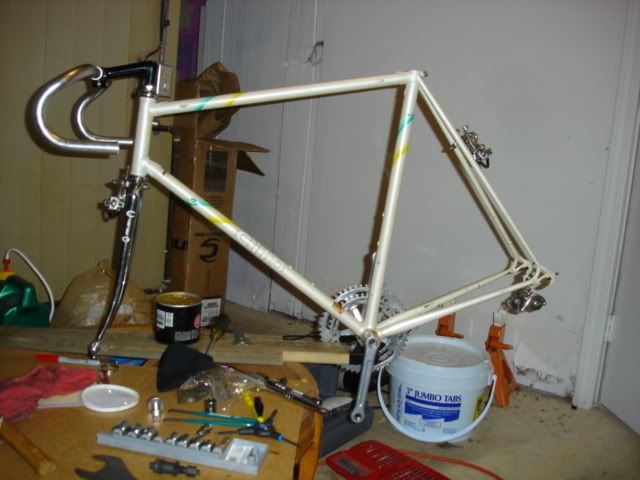 Edit: whoops just saw the other "update winter project" thread, my mistake...
---
Last edited by WJV; 01-23-09 at

10:04 PM

.