Large Member ;)
Join Date: Oct 2008
Location: Costa Mesa, CA
Bikes: I currently own a Giant Brass 1 dirt jumping bike. I love it. I bought it December 1st, 2008.
Posts: 379
Mentioned: 0 Post(s)
Tagged: 0 Thread(s)
Quoted: 0 Post(s)
My $50 Raleigh Rampar
---
Hello everybody! I just wanted to share with everybody that I have just purchased a very cool Raleigh Rampar off Craigslist for only $50! Well, at least I
think
it is a Rampar. It does not have the horizontal dropouts like the other Rampars I have seen. Here is a picture of it:
The wheels are mismatched, but seem to be original. They are both Magnesium Alloy. The rear is a Lester coaster brake, and I am not too sure what the front one is...most of the paint has been stripped (appears to have been red) and there are no markings. Here is a picture of the front wheel: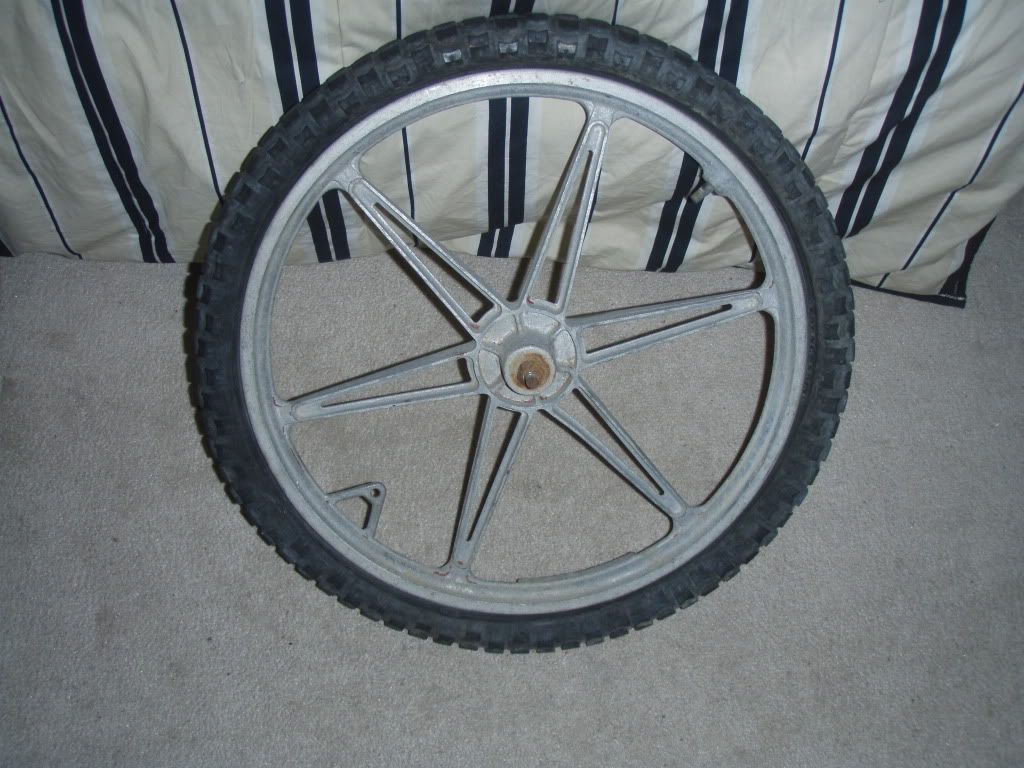 The front wheel has 6 spokes and is hallow between each spoke. The rear Lester has 5 spokes and is solid. Here is the rear wheel:
Can anybody help me identify the frame and front wheel please? Is the front wheel supposed to be different from the rear?
***EDIT***
I have just found something! It says "ACS MX ALLOY" just under the braking wall. After that are some numbers: 07 792
What do those numbers mean?
---
Last edited by Austin Rice; 08-15-09 at

07:25 PM

.