"fork's bent"

05-26-13, 11:03 AM
Thrifty Bill
Join Date: Jan 2008
Location: Mountains of Western NC
Posts: 23,414
Bikes: 86 Katakura Silk, 87 Prologue X2, 88 Cimarron LE, 1975 Sekai 4000 Professional, 73 Paramount, plus more
Mentioned: 90 Post(s)
Tagged: 0 Thread(s)
Quoted: 1190 Post(s)
Although this is an aluminum Miyata 718A, the fork was cromoly
Bent:
Straightened (bars were tossed, as they were bent as well):
'

05-26-13, 07:40 PM
26 tpi nut.
Join Date: Mar 2008
Location: Rhode Island (an obscure suburb of Connecticut)
Posts: 5,703
Bikes: one of each
Mentioned: 5 Post(s)
Tagged: 0 Thread(s)
Quoted: 8 Post(s)
Likes: 0
I've straightened a couple of forks to good effect but lately I've had a couple of really difficult ones. Turns out one of the blades on each fork (the one with the chrome missing) had been slightly straightened (lost it's rake). I need to re rake these so that the dropout is the same distance from the crown. As the bend get's straightened out it effectively lengthens the blade which makes any other alignment useless. Here's the fork alignment jig that I made. It gets things pretty darn good from side to side and front to back but I need to make a good guage to measure from the dropout to the brake hole as a millimeter off in length means 3mm side to side.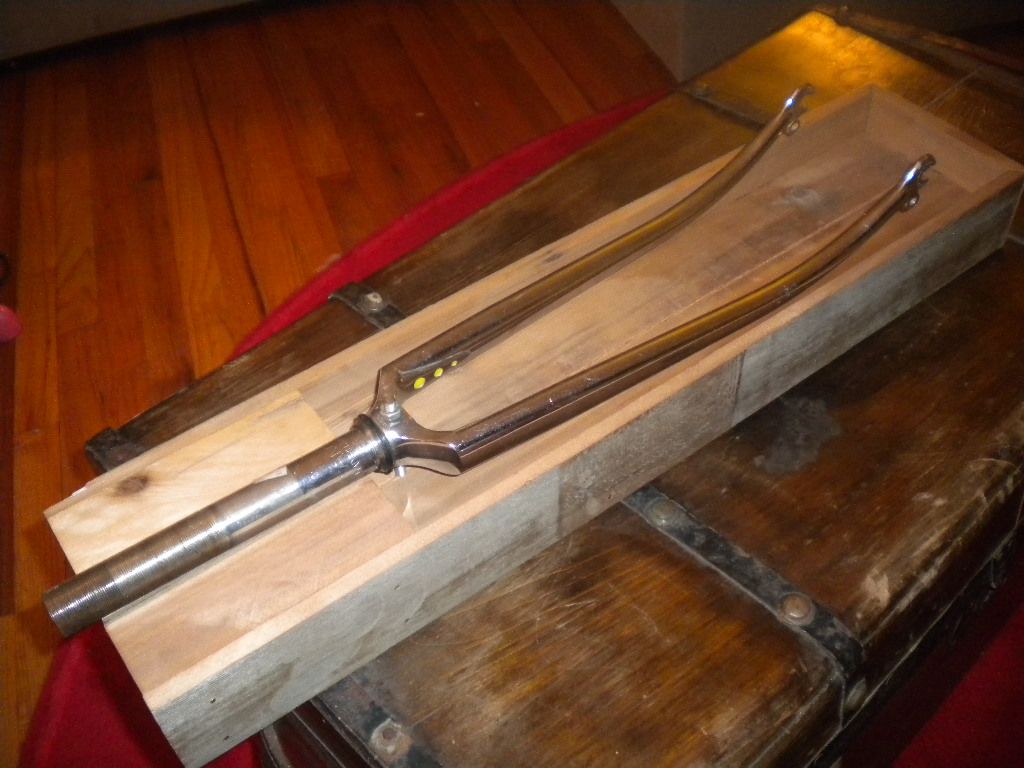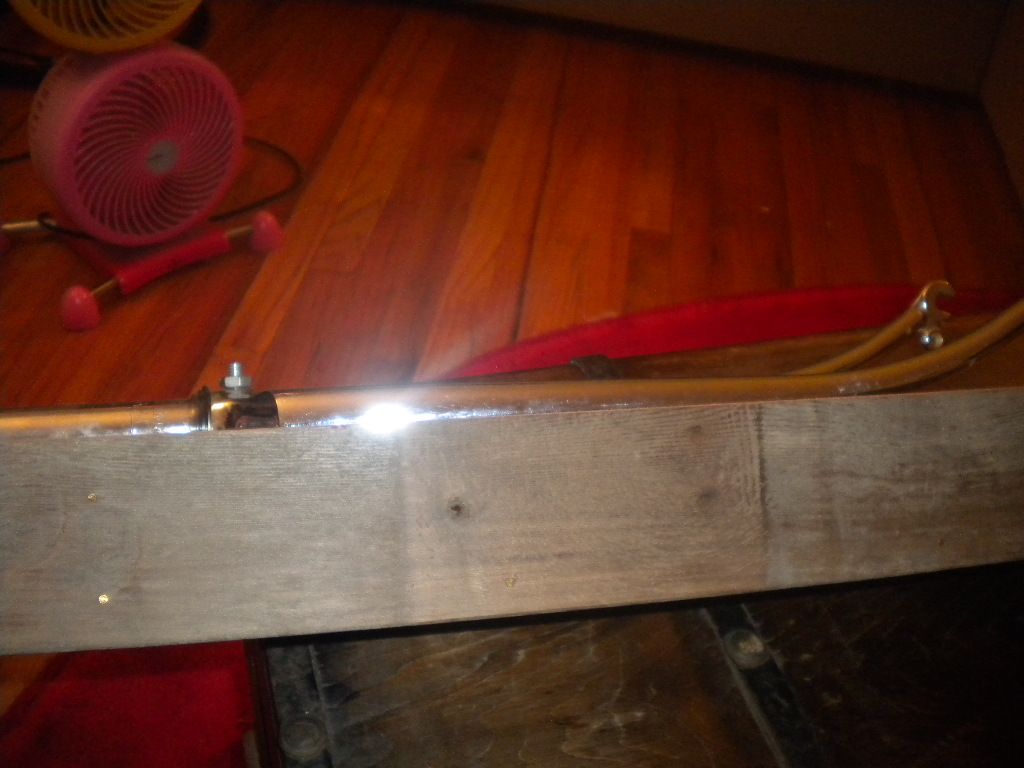 __________________
I have spoken.
Thread
Thread Starter
Forum
Replies
Last Post

Posting Rules
You may not post new threads
You may not post replies
You may not post attachments
You may not edit your posts
---
HTML code is Off
---