Could this Peugeot be something special?
---
A friend has asked me to help him identify this Peugeot and i'm a bit stumped.
It looks like a cross between a Px10 and a 1979 Py 10 professional. Notice the chrome lugs? The drop outs look slightly different to a py though as do the stickers.
Here is a py 10 professional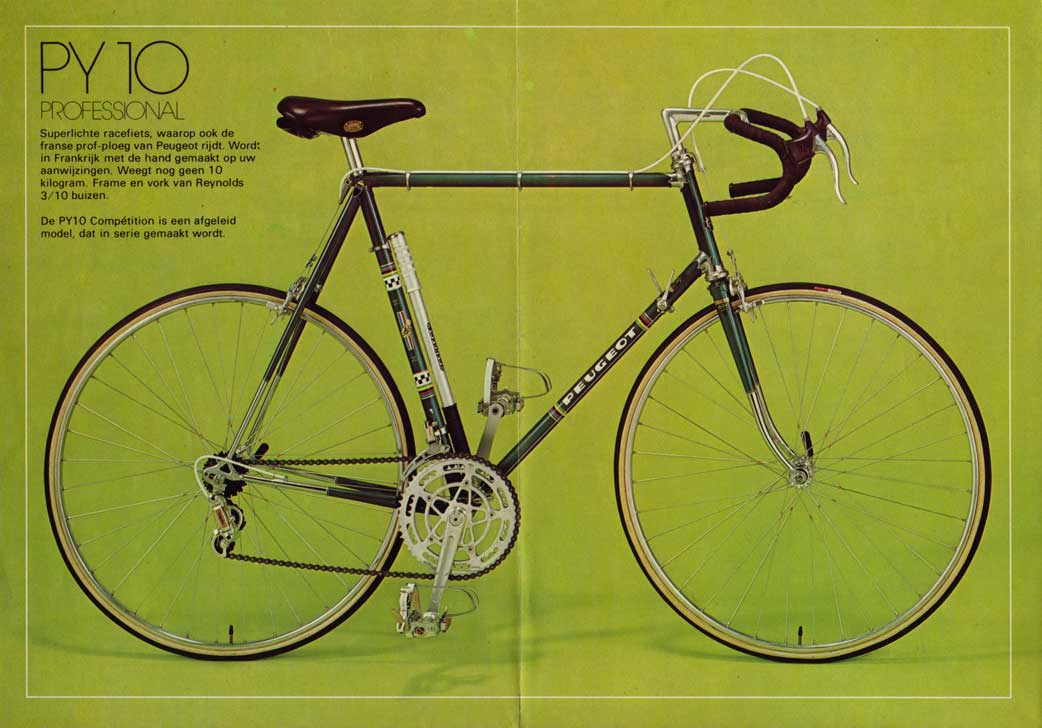 And here is my friend's
Any ideas what model it is?