Western Flyer Bicycle Fans/Experts need your help!!

09-02-11, 01:01 PM
reCYCLE
Join Date: Aug 2011
Posts: 2
Mentioned: 0 Post(s)
Tagged: 0 Thread(s)
Quoted: 0 Post(s)
Likes: 0
Liked 0 Times in 0 Posts
Western Flyer Bicycle Fans/Experts need your help!!
---
My first post!! I've been reading the forums for awhile and this is a great site.
I've been a bicycle fan as early as i can remember. Always had a bike and love to ride.
I love old iron!! Vintage bikes just have so much more style and soul. I recently bought a Western Flyer Cleveland Welding tank bike that I would like to get more info. I've searched and searched but cant seem to find a lot of info. Here is what I know...
- 3 gil tank model
- Seller seems to think it's an early 1940's
- Color scheme (whats left) is not original.
Here are some pics: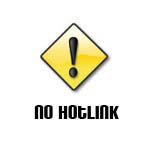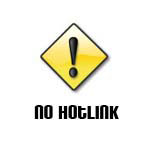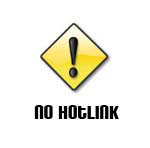 I don't plan to restore/sell, just want to make it road worthy and enjoy an old relic. Just knowing the approximate year would be nice. Thanks for any info you guys can toss my way.

09-02-11, 02:58 PM
Schwinnasaur

09-02-11, 06:56 PM
26 tpi nut.
Join Date: Mar 2008
Location: Rhode Island (an obscure suburb of Connecticut)
Posts: 5,703
Bikes: one of each
Mentioned: 5 Post(s)
Tagged: 0 Thread(s)
Quoted: 8 Post(s)
Likes: 0
__________________
I have spoken.

09-07-17, 02:00 PM
Senior Member
Join Date: Mar 2013
Location: Maryland
Posts: 3,740
Bikes: 1972 Fuji S-10-S,1970 Raleigh Sports, and more
Mentioned: 50 Post(s)
Tagged: 0 Thread(s)
Quoted: 798 Post(s)
Western Flyer were sold by Western Auto since I can remember. The company had stores in small towns across the mid-atlantic region and probably beyond that. My first fishing rod (spinning) was purchased from Western Auto in about 1957. All of my bike parts came from Western Auto. My Dad's lawn mowers were bought at WA. Lots of companies built bikes for them - some American, some British, and maybe some Austrian. They sold nearly every thing except food.
__________________
"The man who does not read has no advantage over the man who cannot read." –Mark Twain
Thread
Thread Starter
Forum
Replies
Last Post
Classic and Vintage Bicycles: Whats it Worth? Appraisals.

Posting Rules
You may not post new threads
You may not post replies
You may not post attachments
You may not edit your posts
---
HTML code is Off
---