Knows Bigfoot's Momma
Join Date: Nov 2004
Location: SoCal
Bikes: yeah; got a couple...
Posts: 1,543
Mentioned: 0 Post(s)
Tagged: 0 Thread(s)
Quoted: 0 Post(s)
Anyone know of Carriero..?
---
Hey folks, just hoping to get some info on this frame before I pull the parts and list it in the classifieds. Looks like a late '70s frame to me. All chrome, with "CARRIERO" stencilled on. Decent build quality, but not top tier. Campagnolo drop-outs, Italiano threading. Probably Columbus SP tubes (I think); 26.8 seatpost size.
I'd keep it for a cruiser, but it's just a bit tall for me.
Anyone heard of this one?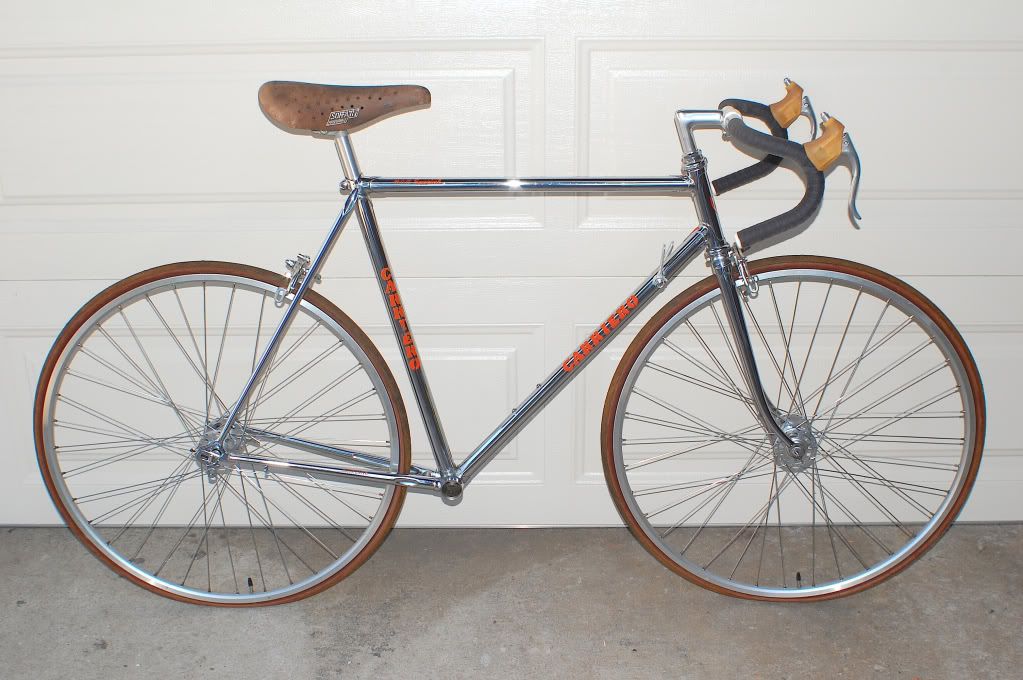 More pics:
CARRIERO
__________________
nice lugs baby!