Show Some Dirt!

12-18-11, 08:37 AM
Senior Member
Join Date: Jul 2011
Location: Ohio
Posts: 764
Bikes: 1973 Mercian Pro, 1972-73 Peugeot Track, 1983 Lotus Competition, Early 1970s Bottecchia Pro/Giro, 2000 Bob Jackson Special Tourist, 2011 Rivendell A. Homer Hilsen; 1996 Franklin custom
Mentioned: 0 Post(s)
Tagged: 0 Thread(s)
Quoted: 0 Post(s)
Likes: 0
Liked 0 Times in 0 Posts
Show Some Dirt!
---
It's understandable that a lot of the photos we post of our C&V bikes are glam shots. Here's a thread to show some dirt and grime.
Here's my Jackson at the end of the commuting week: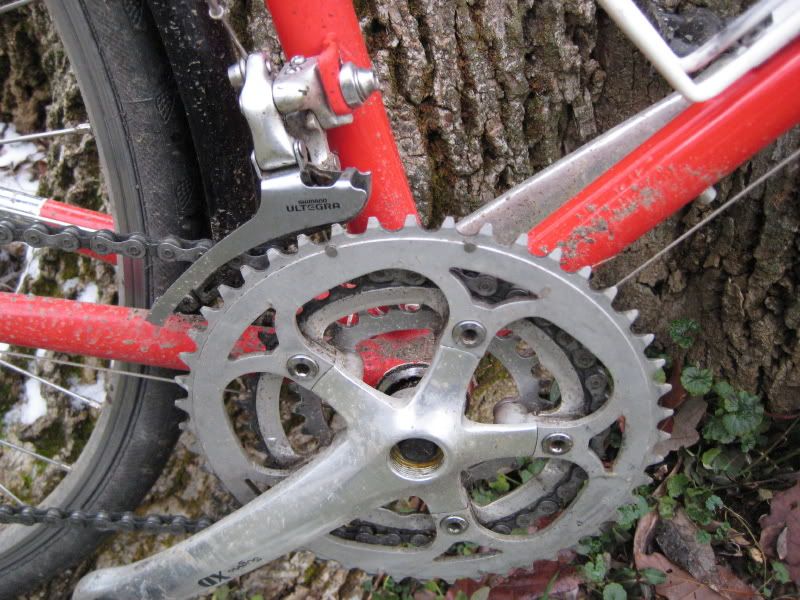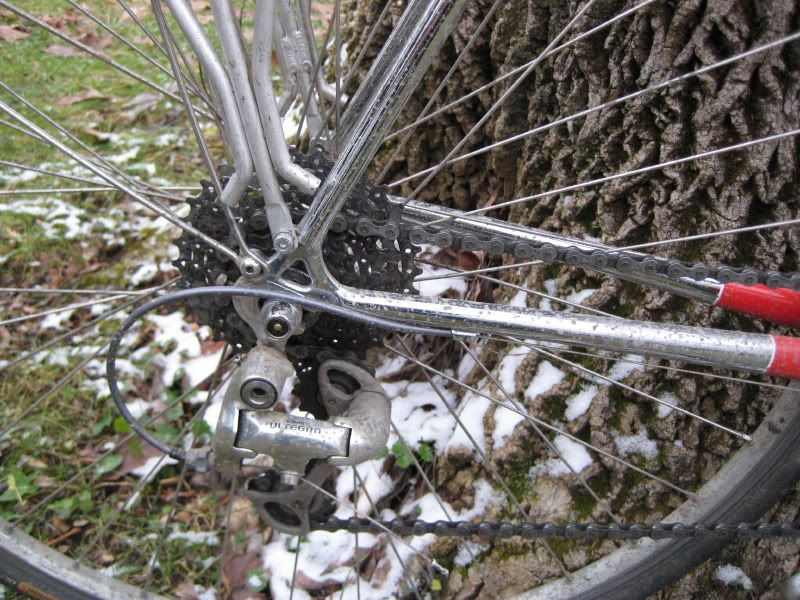 Some day I need to get around to removing the vestigial fender bracket.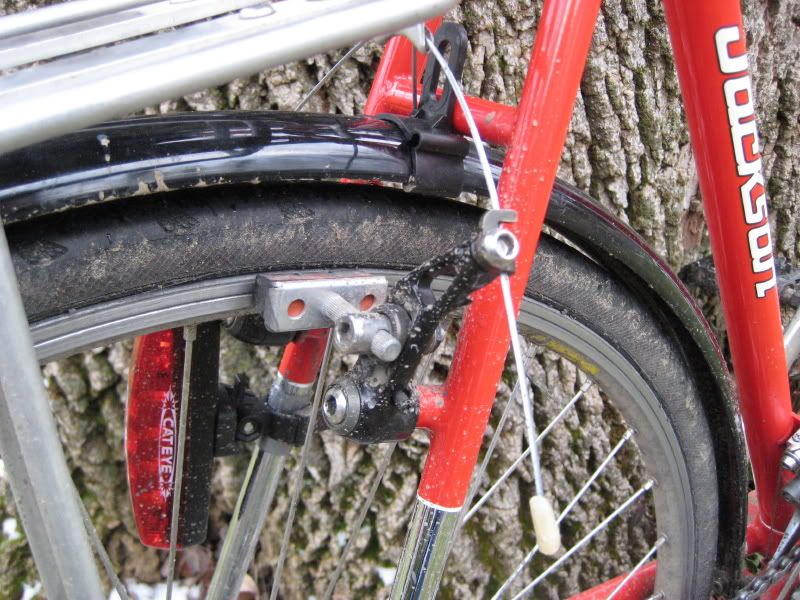 12-18-11, 09:24 AM
people's champ
Join Date: Oct 2010
Location: joisey
Posts: 1,517
Mentioned: 0 Post(s)
Tagged: 0 Thread(s)
Quoted: 0 Post(s)
Likes: 0
Liked 0 Times in 0 Posts
haha all my bikes are that dirty...all the time - not much a fan of washing the bike - though occasionally - yeah - just occasionally

12-18-11, 10:38 AM
Senior Member
Join Date: Mar 2008
Location: North Bend, Washington State
Posts: 2,061
Bikes: 1937 Hobbs; 1974 Alex Singer; 1977 Bruce Gordon; 1987 Bill Holland; 1988 Schwinn Paramount (Fixed gear); 1999 Fat City Yo Eddy (MTB); 2018 Woodrup (Touring)
Mentioned: 169 Post(s)
Tagged: 0 Thread(s)
Quoted: 240 Post(s)
Likes: 0
I happen to think my bike looks happier when it is dirty - maybe some of my memories are held in the grime
And I know a bunch of other riders who feel the same as I do
Thread
Thread Starter
Forum
Replies
Last Post

Posting Rules
You may not post new threads
You may not post replies
You may not post attachments
You may not edit your posts
---
HTML code is Off
---