26 tpi nut.
Join Date: Mar 2008
Location: Rhode Island (an obscure suburb of Connecticut)
Bikes: one of each
Posts: 5,701
Mentioned: 1 Post(s)
Tagged: 0 Thread(s)
Quoted: 5 Post(s)
A big ugly tandem and a cute little mixte!
---
A biker friend of mine cleaned his garage out last week and dropped the results off at my house. There were 3 little 20" kids bikes (we live in a neighborhood full of kids and there's always one who's outgrown his 16"), a Fuji Dynamic 10 (just my size, he did it all up nice and proper for his wife who didn't like it) and these two;
First is a great big Western Flyer. It came to him with these SA drum brakes (dated '80 and '79) laced to alloy MTB sized rims (I tossed these old 3 speed wheels on it just cause they had good tires for rolling it around) and kinda nice alloy bars. The rest of it weighs a ton.
I wonder how I'll build it up. The fork is drilled for a caliper brake (if I want to go that way) but I'm not sure about this rear brake/fender bridge. The drums are cool but there's some hardware missing. It'll look great with our little red Adams Trail-a-Bike when I show up for my daughters at school pick up time, no matter how we do it up.
The other gem is this 24" Nishiki Mixte in my middle daughter's favorite color. It's too big for her this year and she really loves the bike she has but it's easy to store for a little while and the anticipation factor will be fun when the day comes to pull it out.
Ok, enough of my parenthetical remarks, here's the pics;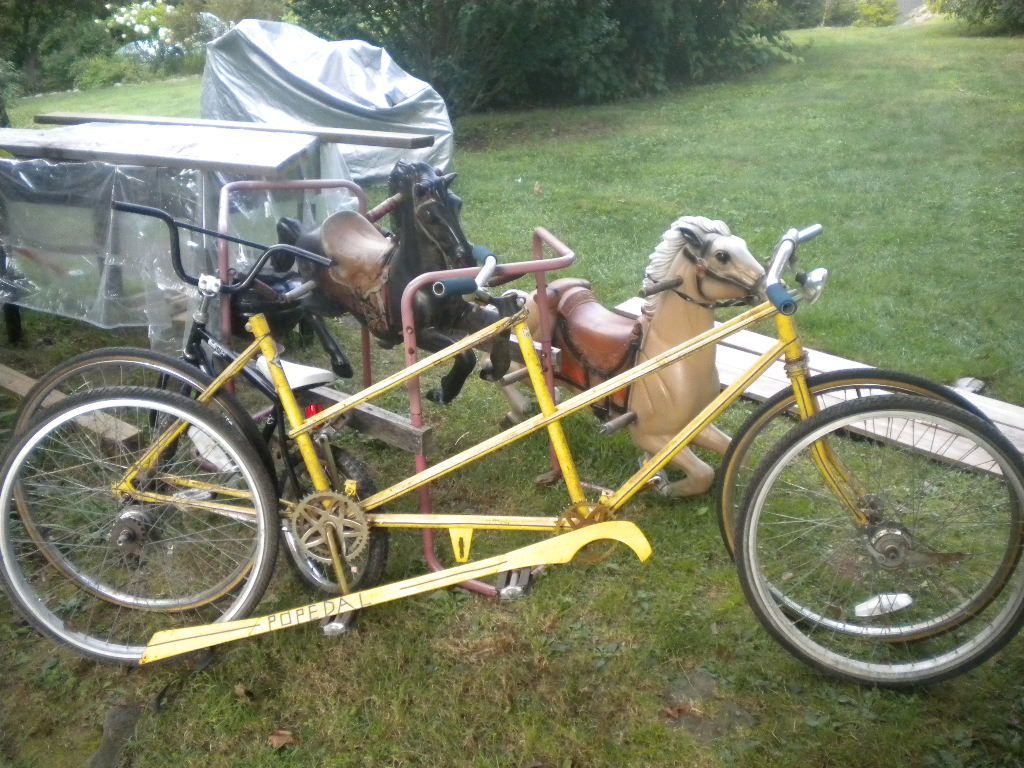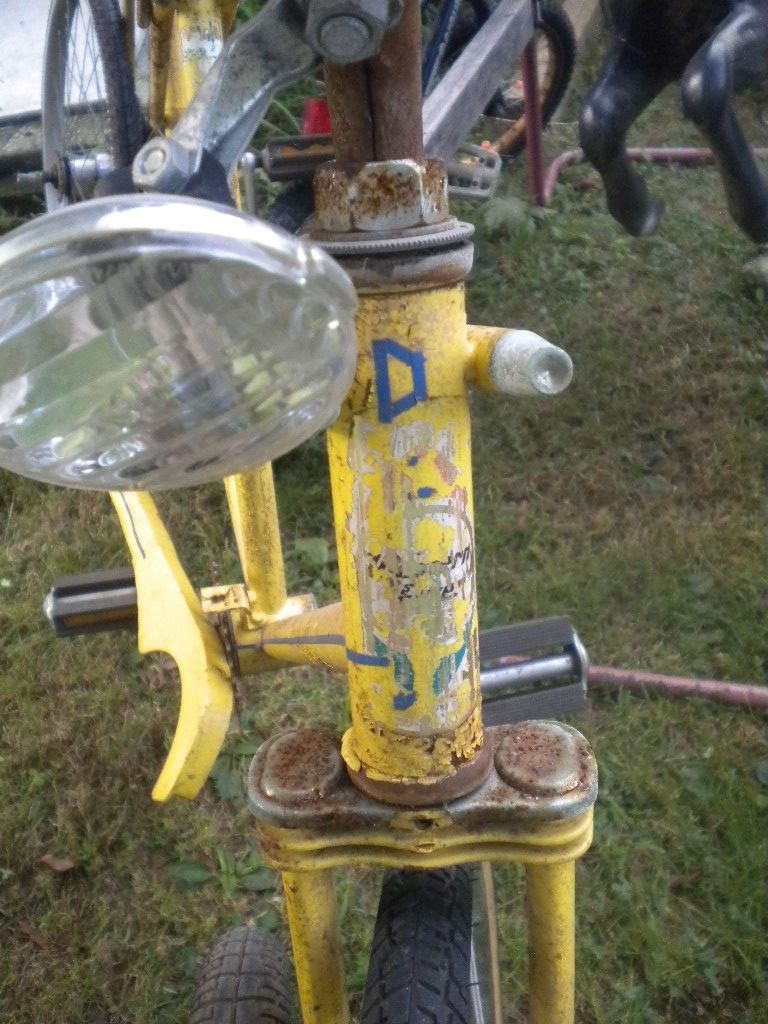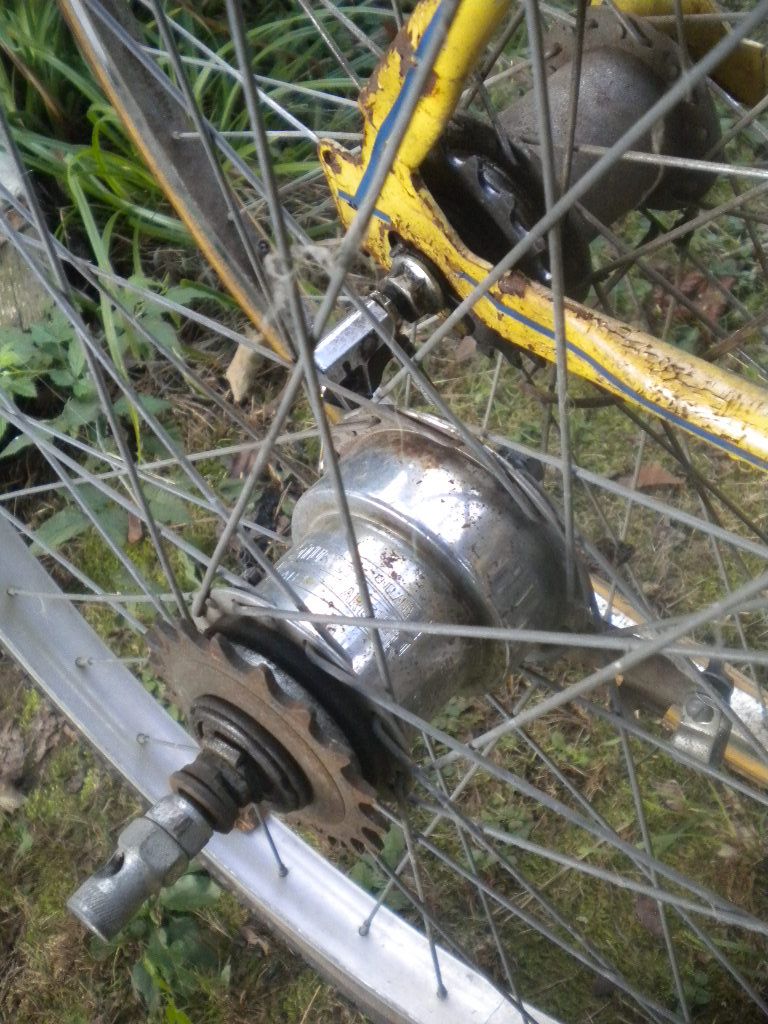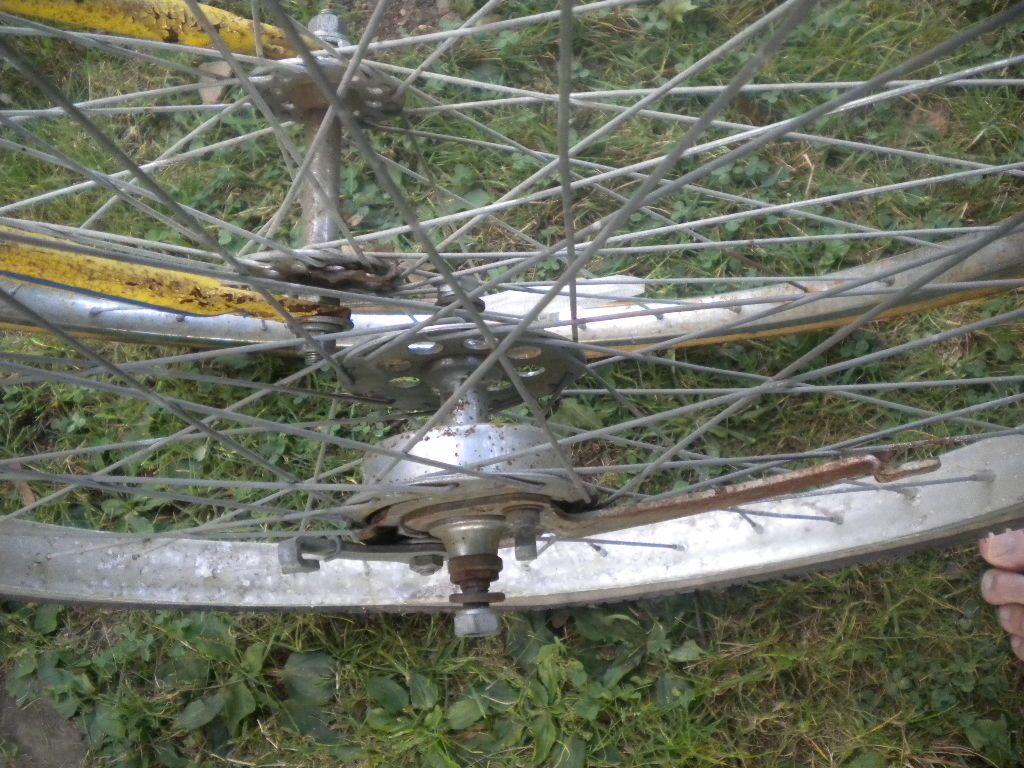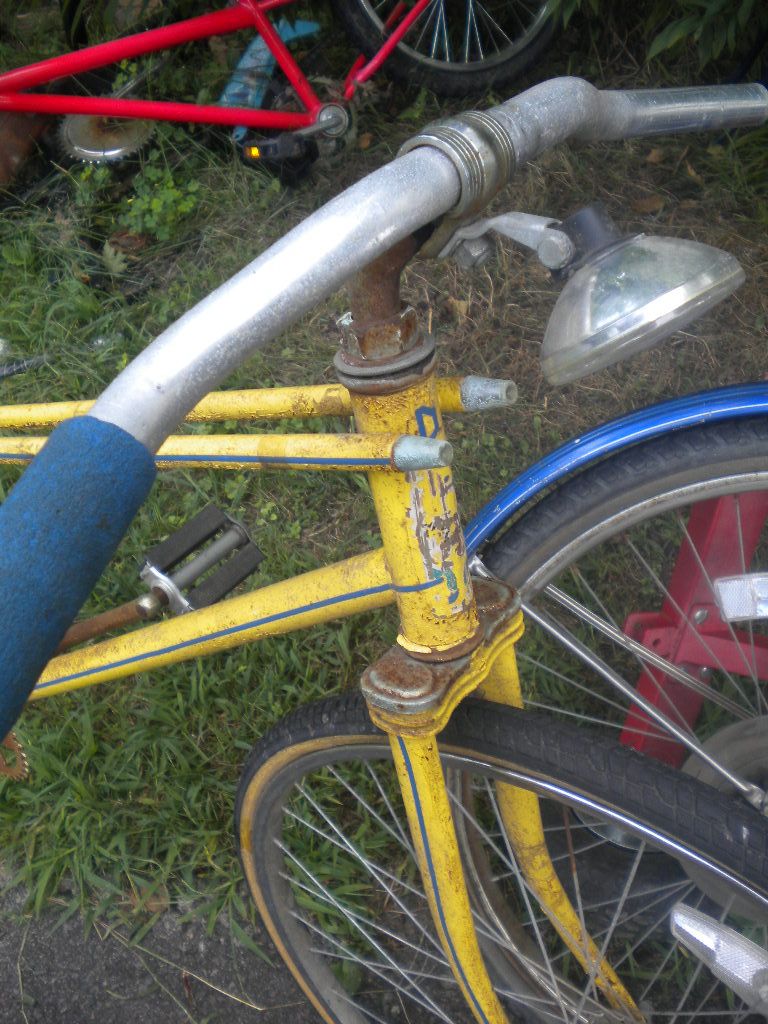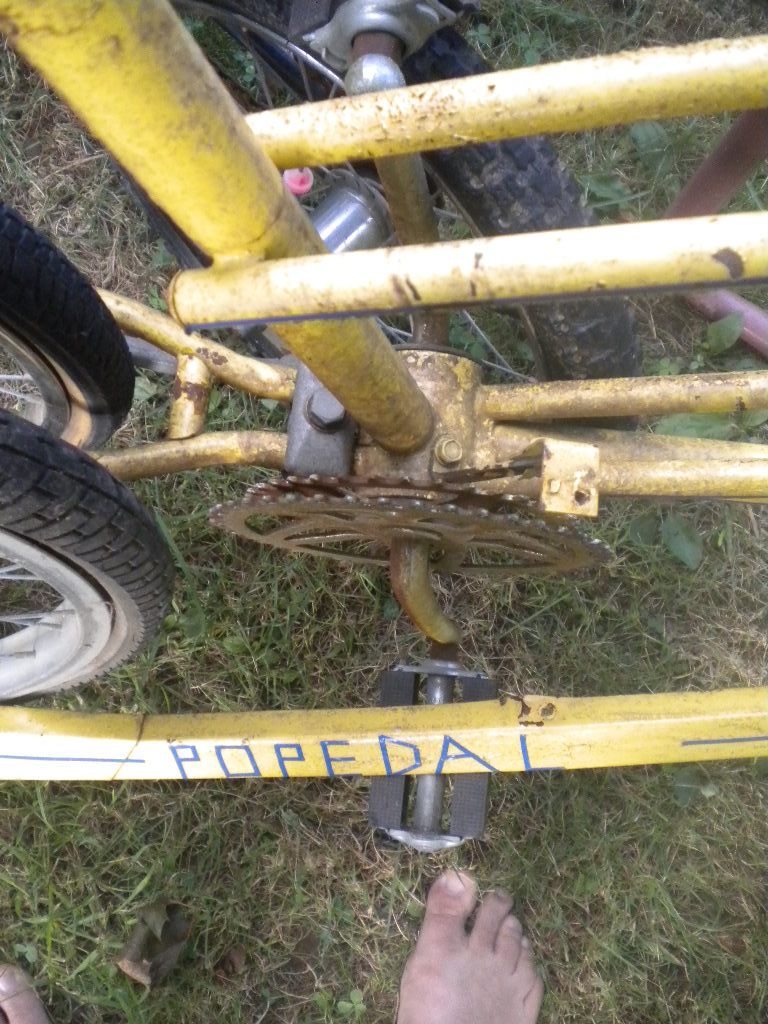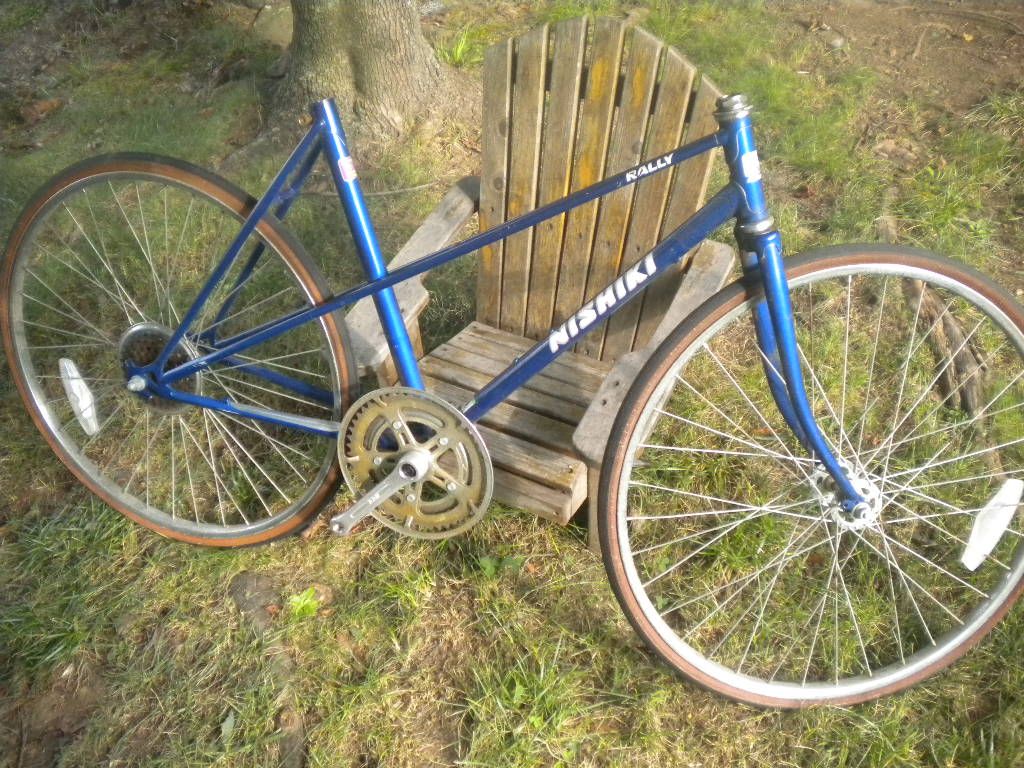 __________________
I have spoken.