Out fishing with Annie on his lap, a cigar in one hand and a ginger ale in the other, watching the sunset.
Join Date: Mar 2006
Location: South Florida
Bikes: Techna Wheelchair and a Sun EZ 3 Recumbent Trike
Posts: 16,128
Mentioned: 1 Post(s)
Tagged: 0 Thread(s)
Quoted: 0 Post(s)
Merry Christmas, Fellow Clydes and Athena's!
---
Here's my little present....
All you have to do is print this on a transfer sheet from Avery, Stock # 3279 Iron On transfer Sheet. This is the dark shirt transfer, there is another for white shirt. I don't have that number handy. You can get these transfer sheets at Walmart, by the way!
Print the reversed image for the iron on or there is a normal image for silk screening it if you want to go that route!
Merry Christmas and the images will also be hosted at the Clydesdale and Athena group Air set up.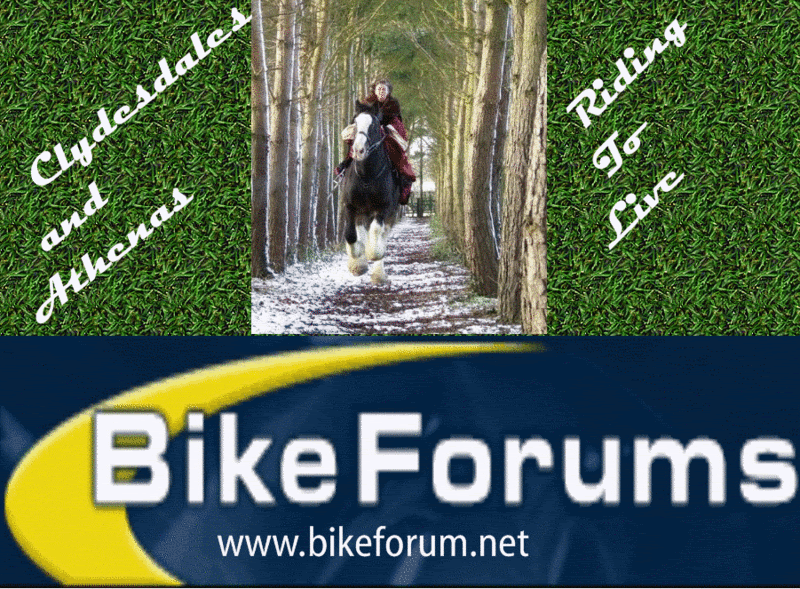 Merry Christmas!
PS: Hambone, I hope you don't mind me snatching that pic!
__________________
. "He who fights with monsters might take care lest he thereby become a monster. And if you gaze for long into an abyss, the abyss gazes also into you."- Fredrick Nietzsche

"We can judge the heart of a man by his treatment of animals." - Immanuel Kant