Well gang I made it to the ride planning on the 25mi ride that I signed up for but, that nice lady with the microphone said hey, youre early but you dont need to wait for the 25, the 50mi is rolling out in 20 min! Sooo... (yes, I'm a sucker! And she was nowhere to be found after the ride!

) off on the 50mi route I went.
Now the ads for the ride said "a challenging early season ride..." Hello!! Being a flatlander, this was a CHALLENGING early season ride! Bunches of hills, some short but some long climbs too. A rediculously fast descent on charles road (I believe that was the name), a long descent was nice after all the hills. Worried a bit about the younger riders after I finished that one, it was tough to keep your speed down to a safe mph! FUN!

Food stops were well stocked and the folks who ran them were great and the riders were the friendliest bunch you could imagine! From the elite roadies to the rec and family riders, everyone offered advice and support to everyone else. As it should be

.
I did get a bit crampy with about 10 to go, but while I was stretching my quads out, every rider that passed offered a hand. Love it!
Kudos to Spokane Aurora Rotary club, who put on the event! To North Division Bike shop who offered support and to the Christian Motorcycle association for watching over us out on the road!
I cant wait for next year!
Warmed up and ready to roll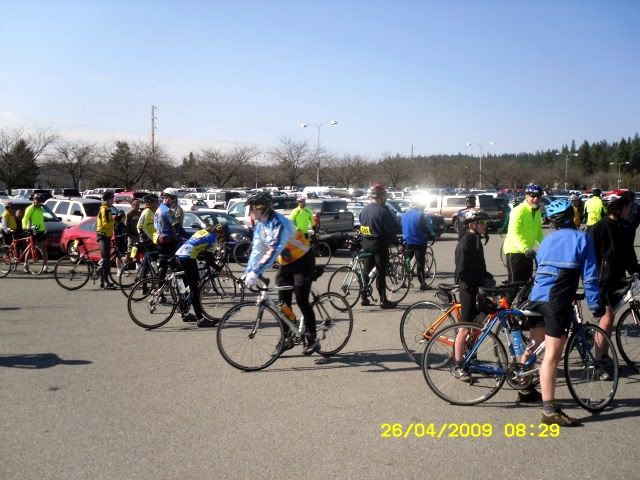 Spokane river
Nice views!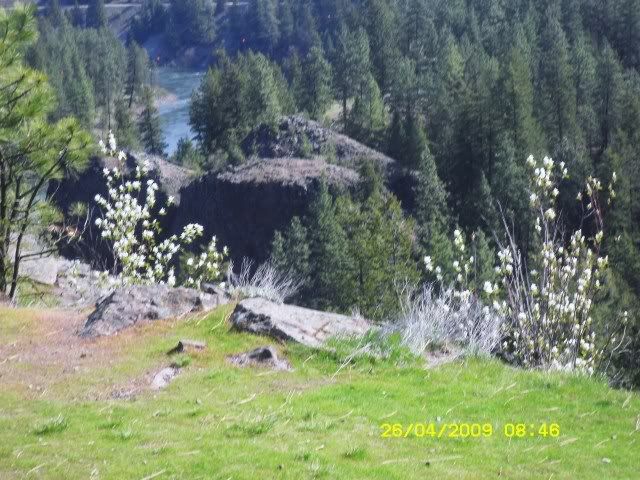 This old barn has seen a lot.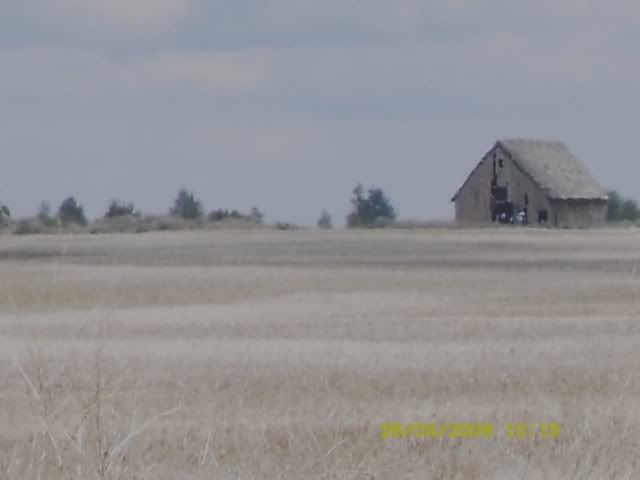 New friends met along the way...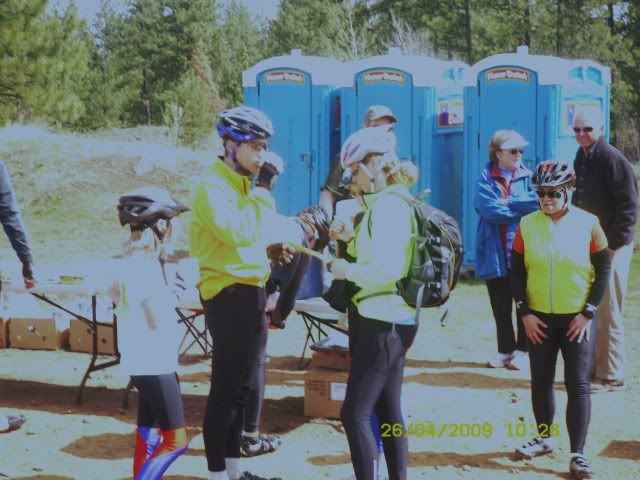 And more new friends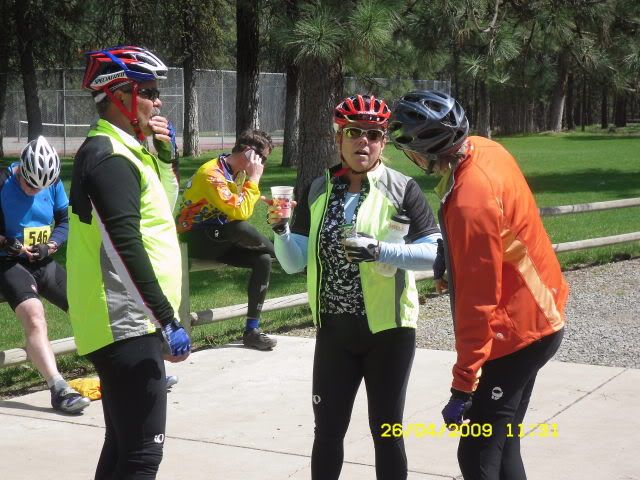 9 mile falls rest stop